Do you know if Kohler has a lifetime warranty or Faucets lifetime warranty? this is one of the questions our readers ask a lot. Well, we´ve got you covered.
Kohler has a deep and interesting history. Founded in 1873 as a farm implements manufacturer, their primary manufacturing facility burned to the ground in 1880.
Now, 140 years later, they are a faucet company (primarily) and one of the most popular in the world, which also extends to their warranty offers.
So, does Kohler have a lifetime warranty? Kohler does have a limited lifetime warranty on all of their kitchen and bathroom fixtures, including their faucets. The limitation of the warranty is that it only applies to components that are a part of the whole device.
Also, the warranty only applies to products that are manufactured, sold, and owned in the United States.
It also applies to commercial businesses differently than it does in a residential setting, which we will cover more extensively below.
Specifics of the Kohler Limited Lifetime Warranty
According to Kohler, "all faucets that were manufactured after January of 1997 will never leak or drip and that if it does, the defective components will be repaired free of charge."
Now, Kohler won't be doing the repairing, however, they will send you the components to replace.
Kohler includes all of the accessories and parts that come with their taps in that limited lifetime guarantee as well. 
If anything associated with the faucet fails, it will be replaced free of charge for the life of the product, so long as you live in and own the home in which it is installed.
That's right, if you order a faucet from Kohler in a home that you rent or do not otherwise own, it will not be covered by the limited lifetime warranty, and Kohler will require proof of ownership and residence when you file a warranty claim with them, so be prepared for that.
Let's say that you and your roommate live in the same home and your roommate owns the home. If you decide to purchase Kohler faucets or other bathroom accessories, order them through your roommate rather than yourself.
In that way, you can take advantage of the lifetime warranty.
Read also: Does Moen Have a Lifetime Warranty? (The Truth!)
Kohler Warranties at the Commercial Level
As is usual in the business of bathroom fixtures, installations, accessories, and more, Kohler (along with just about every competing business) severely chokes down their guarantee accommodations at the commercial level. 
In fact, it's a warranty that is pretty standard for almost everything else on the planet when it is used for commercial purposes.
Kohler's warranties on the exact same products will last for only a single year. The Kohler guarantee remains intact, however, it ends 365 days from the original date of purchase.
The reasoning behind this is a logical one. In the home, you are far more likely to take care of your things and ensure that they last for the long run, which makes sense because you are going to be the one that has to pay for these things that fail or are defective in your home.
In a business environment, even if you, personally, take care of fixtures and devices at work, Kohler can't depend on everyone feeling that way.
Many people simply don't care enough about things that are not their own property.
If the faucet at Waffle House fails, Waffle House will be the one to pay for it after all, not your 16-year-old son or daughter who is cooking or waiting tables there.
Read also: Does Dyson Have a Lifetime Warranty (Secrets Nobody Is Talking About)
How Long are Kohler Products Supposed to Last?
While there is a limited lifetime warranty on Kohler products in the home, they aren't necessarily supposed to last a lifetime.
When it comes to the faucet, hard water can be more brutal on a faucet if that is something that you're dealing with.
On average, a solid-built faucet should be able to last between roughly 20 and 30 years before various components begin to fail or wear out.
Fortunately, if you have a Kohler, you can keep the faucet going as long as you, yourself are going.
There are a lot of things that can be problematic for water faucets, however, whenever a Kohler one fails, you can get it replaced for free.
How to File a Warranty Claim with Kohler
If you need to file a warranty claim with Kohler, you can do so by contacting them in a number of ways. But first, you will want to file a Product Warranty Registration.
Once you follow the link you will be asked to fill out all of your personal information, such as your legal name, address, and phone number.
Then you will be asked to fill out the information about the product that you are registering. Which includes the product category, model number, serial number, place of purchase, and the date of registration.
Once you finish filling out the form and submit it, your product will be registered and if you have to file a warranty claim, it will be far easier than if you neglected to register the product.
In order to file a warranty claim, you have to do so either by contacting Kohler (through their home center, through a Kohler dealer, or through your plumbing contractor) or going to their website to get the process started.
If you decide to write them, you will need to open your letter to the following address:
Kohler Co. Customer Care Center
444 Highland Dr.
Kohler, WI. 53044
You will need to provide them with all of the information concerning the product and if you write to them, include the product description, the serial number, the model number, and exactly what is wrong with the product.
You should also send pictures that you have printed out as well.
On the website, filing a claim is a bit easier, since you can upload the important documents and evidence before submitting your claim.
Final Thoughts
Kohler stands by its products by offering a limited lifetime warranty on all of the components to residential consumers who own their homes.
Unfortunately, the same does not apply at the commercial level, where the limited warranty only lasts for a single year.
If there is anything that is wrong or defective about a Kohler product, you can file your warranty claim and have a replacement component in your hands as quickly as Kohler can get it out to you.
---
Here are some of my favorite services, products, and Stores
There are affiliate links, so if you do decide to use any of them, I´ll earn a small commission. But in all honesty, these are the exact what I use and recommend to everyone, even my own family.
To see all my of most up-to-date recommendations, check out this resource that I made for you!
BEST Of The Best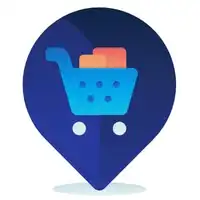 References
https://www.arcorafaucet.com/do-kohler-faucets-have-a-lifetime-warranty/
Recent Posts