Have you ever asked yourself or your friend if Dyson has a lifetime warranty? Well, you are at the perfect place to find the answer to such a question.
Dyson is known for its vacuums, mostly because that's how the company was started back in the early 1980s. As a large innovator in the retail industry, Dyson has developed their own warranty system that has evolved a few times over the years.
So, does Dyson have a lifetime warranty? NO. Unfortunately, Dyson does not offer a lifetime warranty, or a lifetime limited warranty, on any of the products that they manufacture and deliver to store shelves all over the world. Instead, there are two, distinct and separate warranties, depending on the product.
As Dyson terms it, these two warranties are Dyson's "hassle-free" warranties and are good for 2 years and 5 years respectively.
Dyson doesn't sell a ton of products and, as of right now, there are only 9 devices or products that are available and covered under warranty.
Dyson's Two-Year Warranty
Dyson's two-year warranty covers the largest range of items that Dyson manufactures and delivers to retailers all over the world.
This warranty is a little more vague than other warranties, as it doesn't embrace terminology such as "manufacturer defects" or "faults."
It does state very clearly that if the device breaks down within the two-year warranty and the device was being used as it was intended to be used, Dyson will repair or replace it.
The way that it is worded tends to leave the door wide open in favor of the customer at times, but also in favor of Dyson in others.
Parts: Includes the batteries and "select" parts that are all covered under the same, two-year period
Repair: Dyson will collect the device or it can be taken to a Dyson Service Center, free of charge
Replace: If it can't be repaired, it will be replaced, free of charge
According to Dyson, when repairs are conducted on any device that falls under the warranty window, the replacement parts that are used in the repairs will always be genuine Dyson parts and not parts from a third-party manufacturer.
The two-year warranty that Dyson offers covers the following:
Hair Dryers
Hair Stylers
Hair Straighteners
Fans and Heaters (both fall under the same category)
Cordless Vacuums
Purifiers and humidifiers (both fall under the same category)
If you purchase any one of these devices, your warranty coverage begins from the day that you purchase the item, whether you purchase it online or walk out of a physical store with it.
If you purchase it online and it takes a week to reach you, your warranty still began when it was purchased, not when it was delivered.
Read also: Does Dewalt Have a Lifetime Warranty (Secrets Nobody Is Talking About)
Dyson's Five-Year Warranty
Dyson's five-year warranty is exactly the same as their two-year warranty with one exception. The five-year warranty only covers three products.
Outside of that, there is no difference between the kind of coverage that is offered under the five-year warranty.
Dyson's five-year warranty covers the following:
Corded Vacuums
Hand Dryers
Lights
If you didn't know that Dyson manufactures various lighting fixtures, the primary ones being desk lamps and floor lamps.
A natural, instinctive reaction is to think that five years is a long warranty period for just lights. However, the cheapest one is $599.99, so they're quite expensive.
What Does the Dyson Hassle-Free Warranty Not Cover?
There is a pretty extensive list of items or actions that negate the warranty coverage for any Dyson product that you purchase.
The most important one to recognize is that Dyson will not honor warranty coverage for an item that was not purchased through a Dyson authorized dealer or seller.
So, if someone sells you a used, "like-new" Dyson Corded Vacuum on the Facebook Marketplace, you're not going to get any warranty coverage for it.
If you purchase a Dyson anything from some hole-in-the-wall shack in the middle of nowhere, Dyson isn't likely to honor the warranty coverage.
The following are all of the things that Dyson states are deal-breakers in terms of voiding the warranty coverage on any of your Dyson devices or is just simply not covered:
Normal, everyday wear and tear is not covered
Accidental damage (such as dropping it down a flight of stairs)
Damage resulting from lack of maintenance
Clogged vacuums and any damage related to a clogged vacuum
Damage from "external" sources (if lightning strikes nearby and your Dyson is plugged in, frying it)
Equipment that fails because of something that is outside of Dyson's control (Very vague and reportedly has caused problems)
Negligent use
Using a Dyson machine for something its not intended for
Mixing and matching non-Dyson parts
Faulty assembly
Failed repairs that are not done by a qualified Dyson technician
The biggest problem in this list is the (outside of Dyson's control) section. If you're vacuuming and suddenly, it just stops, Dyson could very well tell you that the failure is something that is out of their control.
Would it happen in just that way? Would it be a common justification on Dyson's end? No and no.
But that doesn't mean that it couldn't and, according to numerous reviewers who purchased Dyson devices, it has. It's just something to be aware of.
Read also: Does Yeti Have a Lifetime Warranty (Secrets You Need To Know)
How to File a Warranty Claim with Dyson
If you need to file a warranty claim on one of Dyson's products, you can call them at (844) 705-4777. 
Dyson will respond to your claim, gather the requisite information on the faulty product, then tell you whether or not it requires a repair or replacement part.
They'll also tell you if you need to bring the device to a Dyson repair facility (if one is located nearby) or they will simply replace it altogether.
The odds are, that Dyson will want to have a look at the device before they decide on replacing it. It would be a lot more costly to outright replace it when they may be able to determine that a simple replacement part or repair will suffice.
Final Thoughts
While Dyson's warranties aren't going to blow you away, they're sufficient in accordance with what the market will bear for similar competitive products and devices. Dyson products, if you haven't already noticed, are highly expensive.
So, it's best to use the warranty as soon as something comes up, as you certainly don't want to buy another one.
---
Here are some of my favorite services, products, and Stores
There are affiliate links, so if you do decide to use any of them, I´ll earn a small commission. But in all honesty, these are the exact what I use and recommend to everyone, even my own family.
To see all my of most up-to-date recommendations, check out this resource that I made for you!
BEST Of The Best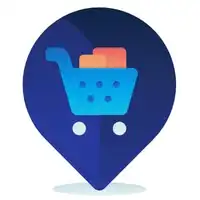 References
https://www.dyson.com/inside-dyson/terms/the-dyson-warranty
Recent Posts