Do you know if Yeti have a Lifetime warranty? this is one of the questions our readers ask a lot. Well, we´ve got you covered.
Yeti is one of the world's leaders in portable cooler technologies, camping equipment, and fishing equipment.
Their manufacturing expertise goes well beyond just koozies and coolers and they have often ventured into other areas successfully.
So, does Yeti have a lifetime warranty? Unfortunately, Yeti doesn't offer a lifetime warranty on any of its products. They keep it relatively simple with multi-year warranties that cover a range of products and devices.
Yeti splits its warranty coverage up into two categories. One category is covered under a 5-year warranty while the other is covered under a 3-year warranty. Despite the lack of a lifetime warranty, 3 and 5 years is a good long time.
With proper care and maintenance, you can expect your Yeti products to outlast the warranty coverage, which is probably why Yeti eschewed the lifetime guarantee, knowing their products could potentially fail in the long-term and not the short-term.
Yeti 3-Year Warranty
The Yeti 3-year warranty covers a host of different products for 3 years starting at the date of purchase.
There are several conditions, however, that the product must conform to if it's going to be eligible for a warranty.
The product cannot be purchased from a non-Yeti entity. It has to be a retailer that is a Yeti-authorized partner
You have to have your proof of purchase if you want to file a warranty claim
The product in question must make its way back to Yeti
It can't be a product that was damaged due to neglect or malice and the product should have been taken care of according to the instructions
It sounds a lot worse than it is. The fact is, there are a ton of Yeti-authorized retailers.
Bass Pro Shops
Williams-Sonoma
Lowes
Dick's Sporting Goods
Total Wine
Ace Hardware
There is a lot more to that and we could probably compile the list all day and run out of print room in the process. However, you can find a list of all Yeti retailers in your local area by going here. 
Any of the Yeti retail stores that you find on the list will honor Yeti's 3-year warranty coverage, however, you will still have to send the item to Yeti before you can complete the warranty return.
The following is a list of products that are manufactured and sold by Yeti that fall under the 3-year warranty umbrella:
Yeti Crossroad Backpack
Yeti Sidekick Dry Bag
Yeti Lowlands Blanket
Yeti Tocayo Backpack
Yeti Trailhead Dog Bed
Yeti Panga Bag
Yeti Hopper Soft Cooler
Yeti Camina Bag
Read also: Does Patagonia Have a Lifetime Warranty? (Secrets Nobody Is Talking About)
Yeti 5-Year Warranty
Yeti also sells a range of products that are covered with a more extensive 5-year warranty. This is a limited warranty and the stipulations for claiming this warranty are the same as they are for the 3-year warranty coverage.
Really, the only difference between the 3-year warranty and the 5-year warranty is the number of years that the warranty is good for.
Yeti tries to keep the process pretty simple and avoids confusion on the issue.
There are also a lot more products under the 5-year warranty than the 3-year warranty, including the thing that made Yeti famous, otherwise known as coolers.
Yeti Tundra Cooler
Yeti Silo Cooler
Yeti Roadie Cooler
Yeti V Series Cooler
There is also a range of accessories and drinkware that are a part of the 5-year warranty offerings as well.
Yeti Ramblers
Yeti Mugs
Yeti Bottles
Yeti Flasks and Glasses
Yeti ICE
Yeti TANK
Yeti Loadout
Yeti Hondo
Yeti Trailhead Camp Chair
Yeti Boomer Dog Bowl
So, all in all, there are quite a few products that are sold under the Yeti label and with a 5-year warranty to boot. But what about claiming those warranties?
Read also: Does Tupperware Have a Lifetime Warranty (Secrets You Need To Know)
How to File a Warranty Claim with Yeti
The Yeti Warranty claim and service are charted over several business days. However, just like the mail, it can both take a little longer than you would like or it can get taken care of rather quickly.
Submit your claim using the Yeti for the selected item
When your claim is reviewed and accepted, a shipping label is created and sent to you (5 days from the start of the process)
This is an assumed timeframe of when Yeti will receive the defective product that you mailed under their shipping label (10 days from the start of the process)
Yet will send your replacement product on or around the day (17)
Your placement product will arrive on approximately the (21) day
That's pretty much the gist of how the process works with Yeti. It exists outside of returning an item for your money back at the retailer where you purchased your Yeti product from.
For example, let's say you purchase a Yeti cooler at Lowes for $75. You get home and realize that your significant other has already purchased the same cooler.
You return to Lowes, with the receipt for the cooler you just purchased and return the item for your money back.
This is what you would simply call, standard operating procedure and doesn't involve warranty coverage, even if the cooler's lid fell off on the day you're bought it.
You would simply take it back to the retailer and get your money back or purchase a different version of the product.
How Do You Ship Large Items to Yeti?
Yeti wants your defective item and that means, you may very well be sending them a gigantic cooler. Do you have to pay for it?
The answer is no, you don't have to pay for it. A shipping label will be generated by Yeti for the defective product in question.
All Yeti asks is that you return the item to them in a cardboard box that will sufficiently protect the item on its journey to Yeti's home office.
Final Thoughts
While Yeti doesn't offer any lifetime warranties on their products, they do offer 3-year warranties on many of their items and 5-years on their larger and more expensive product lines.
Yeti keeps it simple for the consumer and despite the lack of a lifetime warranty, there's something to like about a little bit of simplicity.
---
Here are some of my favorite services, products, and Stores
There are affiliate links, so if you do decide to use any of them, I´ll earn a small commission. But in all honesty, these are the exact what I use and recommend to everyone, even my own family.
To see all my of most up-to-date recommendations, check out this resource that I made for you!
BEST Of The Best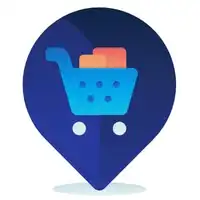 References
https://ovenvia.com/how-do-i-claim-my-yeti-warranty/
Recent Posts