Do you know if Patagonia has a Lifetime warranty? this is one of the questions our readers ask a lot. Well, we´ve got you covered.
Patagonia is an outdoor clothing retailer and a fairly popular one. They manufacture a host of outdoor clothing and even some equipment, such as backpacks and sleeping bags. But what if you wish to return something or one of their products isn't up to spec?
So, does Patagonia have a Lifetime warranty? Yes, Patagonia has a lifetime warranty on all of its clothing and equipment offerings. You can send your item in to either get it repaired, refunded, or replaced with something else of equal value.
It's one of the most impressive warranties that you can find, especially because this is outdoor apparel and equipment, which is more exposed to things that can tear, rip, abrade, or otherwise harm it.
How to Take Advantage of Patagonia's Lifetime Warranty?
Patagonia is a company that goes out of its way to ensure that the consumers who shop their merchandise are satisfied, impressed, and inclined to return continuously. In other words, a lifelong customer.
Patagonia's lifetime guarantee is fairly extensive and covers the following:
Full refunds for customers who are not satisfied with the product
Repair for damage that is due to manufacturer defects at no cost
Possible repair for damaged "technical items"
Paid return shipping
Matching an equally priced item in exchange for a returned item
You also have a few different ways in which you can take advantage of Patagonia's lifetime warranty.
Claiming your warranty online
Claiming your warranty by contacting Patagonia Customer Service
Claiming your warranty through in-store service
Read also: Hiking Fashion Ideas // What To Wear Hiking Clothes
Warranty Through Online Service
Go online to Patagonia's website and fill out their online form
You will need your personal information and the information on the product that you wish to return
Provide Patagonia with the reason for returning the item
Locate your purchase receipt
Print out the form
Package the purchase receipt, form, and product and mail it to Patagonia
Sure, it's definitely the long way of doing things but not everyone has a Patagonia right down the road from them.
It's no different than purchasing and returning an item on Amazon, except Patagonia is probably more forgiving with its return policy than most retailers.
Patagonia's home office is in Reno, Nevada, as well as their return center, so all of your returns will be mailed there.
The address is:
Patagonia Returns
8550 White Fir St.
Reno, NV. 89523
Customer Service
You can always call Patagonia's customer service line, however, using their chat service is far easier, especially if you are pretty busy at the moment.
It's like going back and forth via text message or Facebook Messenger.
You don't have to worry about waiting on hold for hours or talking to someone who takes down all of your information before transferring you to someone who needs to take down all of your information before getting disconnected.
Speaking of Facebook, Patagonia is no stranger to social media and you can contact them on both Facebook and Twitter at any time.
Returning Your Item to the Store
This is always the best and fastest method if you happen to be lucky enough to live within easy driving distance of a Patagonia retail outlet.
All you need to do for an in-store visit is bring the item in question, along with the original purchase receipt. Since you can go to Patagonia in this example, you can take advantage of an equal exchange if you wish, or receive a gift card loaded with an equivalent price.
Will Patagonia Not Honor a Lifetime Warranty Claim?
There are occasions when Patagonia will not honor a lifetime guarantee. Of course, not even the best warranties are going to be all-encompassing no matter what.
While there may be subtle issues from time to time there are two, primary reasons for which Patagonia might not accept a return.
The first is if you attempt to return the item by filing a warranty claim, and requesting another item that is priced higher than the item being returned.
The second instance is attempting to return an item that has been damaged by yourself and is not the result of a defective item. For instance, if you spill red dye all over a jacket, Patagonia isn't going to let you exchange the item for one of equal value or receive a refund.
There are exceptions to every rule and if you happen to be a smooth talker and end up speaking with the right customer service rep or manager, there may be an opportunity there.
However, speaking in general terms, the above are two instances where you should not expect a warranty to be honored on Patagonia's end.
Does Patagonia Guarantee Their Products?
Patagonia offers what they call their "Ironclad Guarantee," which is a colorful way of saying that they guarantee the full quality and exceptional longevity of their products.
One of the above-mentioned instances where Patagonia would not honor a warranty is not the entire story.
If you damage or tear clothing that you purchased. from Patagonia, they will repair it, however, they will do so at a price.
Outside of taking it to a third-party establishment, Patagonia will probably do it for a more valued cost, in terms of what is coming out of your pocketbook. In any case, it's worth comparing Patagonia's repair costs with a third-party establishment.
According to Patagonia's Ironclad Guarantee, "We guarantee everything we make. If you are not satisfied with one of our products, return it to the store you bought it from or to Patagonia for a repair, replacement, or refund."
You can also return any item that is too small or too big for an item that fits better, at no extra cost to you. All-in-all, Patagonia has one of the most liberal return and lifetime guarantee policies in the clothing business.
Read also: Hiking Accidents Statistics: 18 Facts Trends To Consider (Explained)
Patagonia Lifetime Warranty FAQs
Is Patagonia Repair Free?
Patagonia offers customers an "ironclad" satisfaction guarantee. If you purchased a product from the Patagonia company and it requires repairs of any kind, you can send it back to their main hub for free repairs.
The only out-of-pocket expense you are responsible for is the cost of shipping.
Patagonia asks you to give them about a week to respond to all repair requests due to high demand.
When requesting a repair, send the following information to the company through their online form.
Please send us the following information to [email protected]:
Contact details (Name, Address, and phone number)
Item details (STY/Style number, color/ color code, size, etc)
Description of the damage
A picture of the damage
A clear picture of the front and back of the care label
A copy of the receipt/invoice (if possible)
Does Patagonia Pay Return Shipping?
While many companies require the customer to pay shipping costs on returns, Patagonia is not one of them. This business states they will cover the return fee on any product at any time with no limitations.
Once you start the return process on the company's "return portal," you will be provided a QR code to use when sending the product back.
You can also choose to print up a pre-paid label that can be tapped onto your return package.
You can then take your package to the nearest post office to have it sent back. Be sure to keep your return shipping receipt in order to keep track of the transportation process.
The majority of returns sent back to Patagonia's main warehouse will be processed within 3-14 business days.
Does Patagonia Replace Old Jackets?
Patagonia is one company that truly takes positive steps in ensuring they leave the smallest carbon footprint on the planet as possible, repairing and replacing as many items as possible rather than trashing and creating new ones.
According to the company, All Patagonia jackets will be repaired, replaced, and recycled throughout their lifespan.
Can You Return Worn Patagonia?
Yes, you absolutely can return your worn Patagonia products. If you wear an item and don't love the way it looks, you can ship it back to the company for free and obtain a full refund.
If you are returning a worn Patagonia jacket that has been in your possession for quite some time, you can partake in the company's "worn-ware" program.
This is a way for the company to keep old-used yet still viable clothing items still in circulation, expanding the life of a garment up to 2 years.
Through this program, customers can return their old coats or jackets and will receive credit toward a new item offered by the company.
How Long Does a Patagonia Repair Take?
After sending in your request for a repair from Patagonia, it shouldn't take more than a week to get confirmation your request has been received, and they will let you know whether or not it is redeemed repairable.
If your product was approved, you will be asked to send the item in, and it shouldn't take more than 20-days for the repairs to be completed and the item shipped back.
If it is during the holiday season, it is likely your repairs will require a little extra time since these are the busiest days for the company.
If your product is deemed irreparable, they will come up with another solution for you, at their own discretion, of course.
Great Customer Service is a high priority for the Patagonia company, so whatever options are provided will also be the best possible.
Final Thoughts
Patagonia does indeed offer a lifetime warranty on nearly all of the merchandise that they produce and sell from their establishment, either online or in-store.
Thanks to their extremely lenient policies, it's almost impossible to walk away dissatisfied, as Patagonia will be more than willing to clear the air and offer a refund, gift card, matching value, or repair.
---
Here are some of my favorite services, products, and Stores
There are affiliate links, so if you do decide to use any of them, I´ll earn a small commission. But in all honesty, these are the exact what I use and recommend to everyone, even my own family.
To see all my of most up-to-date recommendations, check out this resource that I made for you!
BEST Of The Best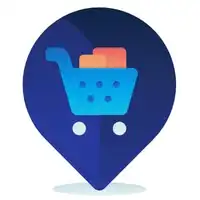 References
https://www.patagonia.com/ironclad-guarantee-overlay.html
Recent Posts