Do you know if Moen has a lifetime warranty – a Faucet Lifetime warranty? this is one of the questions our readers ask a lot. Well, we´ve got you covered.
Moen is purely a faucet and fixture retail business and is tied into the Fortune Brands Home & Security Company. Started by the inventor, Alfred Moen, Moen has been around in one form or another since 1956, so they are no stranger to the business of selling faucets.
So, does Moen have a lifetime warranty? Yes, Moen does have a lifetime warranty for most of its products except for business and commercially purchased products. If Moen faucets or other products are purchased by a business, the warranty only extends to five years from the date of purchase.
The lifetime warranty for private and residential uses, along with the 5-year warranty that applies to businesses stipulates that the "faucets will not leak or drip during normal use" and that "there are no defects in material and manufacturing workmanship."
If those two stipulations turn out to not be true, then you can file a warranty claim with Moen and get your purchase replaced or repaired in full, without any expense to you.
What Are the Warranty Options with Moen?
There are several categories of products that contain warranty provisions from Moen.
Many of them are products that come with a lifetime warranty but all of the lifetime warranties apply only to those products used within the home, and none of them have lifetime warranties for business or commercial use.
Motion Sense Touchless Faucets
Motion sense touchless faucets are the kind that comes with infrared tech embedded somewhere along with the spout of the faucet, usually close to the base.
When your hands move in front of the sensor, it turns the water on until the moment that you draw your hands away.
They are very effective in their usage, especially Moen Brand touchless faucets unless you get the sensor dirty, in which case it won't function as well.
Five Years: The five-year warranty applies to personal, in-home use. It covers the electronics box and the infrared sensor. For business and commercial use, the warranty lasts for one year.
Lifetime Warranty: For personal, in-home use, the lifetime warranty is applied to the control box for the touchless faucet. Business and commercial use only receives a five-year warranty.
Read also: Does Dyson Have a Lifetime Warranty (Secrets Nobody Is Talking About)
Showerheads
The showerheads warranty is applied in the same way across the board, whether it is for personal and in-home use or for commercial and business use.
Moen showerhead warranties last for one-year for hand showers, slide bars, showerheads, and handlers.
However, you will get a lifetime warranty for the aromatherapy shower, which is included for all usage types.
Sinks
Sinks come with a five-year warranty for commercial and business use while you will get a lifetime warranty for personal, in-home use.
Smart Showers
The lifetime warranty for smart showers is only applied to the mechanical fixtures and finishes, so long as it is for in-home use.
Commercial and business warranty for the same isn't mentioned for businesses.
That's not the end of the smart showers warranty. Commercial electrical component systems come with a one-year warranty and five years for residential electrical component systems.
The electrical component systems are also covered for five years with commercial and business applications.
Faucets and Parts
Arguably the largest line of products that Moen sells, the faucets and parts have a number of warranties in several, different categories.
Service kits come with a one-year warranty
The five-year warranty covers the faucet and parts (commercial, and business)
The ten-year warranty covers faucets and parts in residential settings
If an individual purchaser buys the faucet and the parts that come with the installation and uses it in their own home, it has a lifetime warranty
Remaining Warranties the Moen Offers
There are a few more, simple-term warranties that don't require too much fine print and apply to commercial, business, or residential uses or all three at the same time.
Garbage Disposals: Depending on which model you purchase, it will come with a five or ten-year warranty.
Moen Branded Bath Accessories: Lifetime Warranty across the board.
Home Care Bath Safety Products: Lifetime Warranty across the board.
Donner Branded Bath Accessories: One-year warranty across the board.
ioDIGITAL System: Lifetime Warranty across the board.
Sinks: Five-Year warranty for business and lifetime for personal.
As you can see, the lifetime and various other warranties offered by Moen are a lot more spread out and complex than most other types of warranties.
There is a lot of ground to cover between residential, business, and commercial use, but the lifetime warranties are almost entirely dedicated to in-home, personal use.
Read also: Does Craftsman Have a Lifetime Warranty? (Secrets Nobody Is Talking About)
How to File a Warranty Claim with Moen
You have three options if you want to file a claim, by phone, by email, and by traditional mail.
Mail
If you want to file a warranty claim by mail, you will have to pen a letter to Moen corporate offices. Explain to them in the most descriptive and precise details that you can what the problem is with the product and send the letter to Moen Incorporated,
Moen Incorporated
25300 Al Moen Drive
North Olmstead, OH. 44070-8022
Email
Go to Moen's contact page and click on the "Email" link on the right column of the page. List the reason that you want to file a warranty claim, enter your personal info, provide them with your product serial number, try to upload an image of the product, and fill in all of the details as descriptively and precisely as you can.
Phone
You can contact Moen customer service by phone and file your claim and this is probably the quickest method that you can use.
The number to call is 1-800-465-6130 and you can contact them anytime between 9 a.m. to 5:30 in the afternoon, whichever is more convenient for you.
Final Thoughts
Moen's lifetime warranties are almost entirely applied to residential, personal use purchases. A few lifetime warranties extend to commercial and business applications but it is usually accessories and things of that nature.
It goes to show that Moen puts the vast majority of its faith in the individual, in-home consumers, rather than major or minor businesses or commercial ventures.
---
Here are some of my favorite services, products, and Stores
There are affiliate links, so if you do decide to use any of them, I´ll earn a small commission. But in all honesty, these are the exact what I use and recommend to everyone, even my own family.
To see all my of most up-to-date recommendations, check out this resource that I made for you!
BEST Of The Best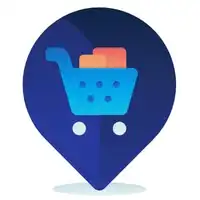 References
https://www.moen.com/warranties/general-lifetime-limited-warranty
Recent Posts