Have you ever asked yourself or your friend what JCPenney return policy is and how many days you have after purchase? Well, you are at the perfect place to find the answer to such a question.
JCPenney is one of America's largest department stores with lots of products for sale from clothes to home goods to jewelry. Sometimes you are not always satisfied with your purchases though.
So, what is JCPenney return policy and how many days you have after purchase? You have up to ninety days to return a purchase made from JCPenney either in the store or online. If you present a receipt within the ninety days of purchase, you are eligible for a full refund in the form of payment you used to purchase the merchandise or as a gift card if you so choose.
In this article, we will review other aspects of JCPenney's return policy including whether or not you can return items without a receipt and what products are not eligible for returns.
Additionally, we will cover how long it takes to receive your refund from a JCPenney return and provide steps on how to return an item purchased from the JCPenney website.
Can I Return Items to JCPenney Without a Receipt?
JCPenney will accept returns without a receipt as long as you can provide a valid photo identification card. They will accept driver's licenses, military IDs, passports, and voter cards from United States, Canadian, and Mexican citizens.
You will receive your refund in the form of a JCPenney gift card.
The refund for an item returned without a receipt will be issued based on the lowest selling price of the product within the previous forty-five days.
JCPenney keeps the information of non-receipted returns in a secure database to ensure their customers' privacy and also prevent abuse of the return policy.
Read also: What Is JCPenney Return Policy after Christmas?
How Do I Return an Item I Bought on JCPenney's Website?
JCPenney accepts returns for products purchased online through their various store locations as well as via mail. If you return your online purchase to a store location, you don't have to worry about paying for return shipping.
JCPenney will accept most returns in store with the major exceptions of mattresses and furniture.
If you choose to ship your return back to JCPenney, you can follow the instructions provided online. When you make a purchase, you create an account with JCPenney so if you have to make a return, all of the information from your order is saved on your account.
Simply log on to your JCPenney account, find the order that contains the product you wish to return, and follow the steps to initiate the return process.
JCPenney does charge a flat rate of $8 for return shipping, which is far cheaper than most flat rate shipping. Make sure you include any required paperwork with your return before you ship it back.
How Long Does It Take to Refund My Returned Purchase from JCPenney?
The amount of time it takes for your returned purchase to be refunded depends on the type of tender which you are receiving your refund. If you did not have a receipt or you choose to receive a gift card as a refund, then JCPenney will be able to provide you the refund immediately at any store location.
Likewise, if you are receiving a cash refund, JCPenney will be able to refund you immediately.
If you originally paid with a debit card, it may take seven to ten days to refund your bank account. Credit card refunds take slightly less time but are not immediately available.
Refunds to a credit card account will be fully processed within three to four days of the return.
Read also: What Is J Crew Return Policy after 30 days
What Products Cannot Be Returned to JCPenney?
JCPenney is very generous with its return policy, but they are some items that are not eligible for return because of health and safety concerns, perishability, or the inability to resell the item.
These products include monogrammed or personalized items, body jewelry, ear piercing kits, face masks, perishable food, altered clothing, and gift cards.
JCPenney also will not reimburse services such as delivery, labor, shipping, and installation. While mattresses and furniture are eligible for a return, there is usually a restocking and pick-up fee associated with these returns as you cannot just drop them off at a store location.
If you are unsure whether or not you can return the merchandise you would like to get a refund for, call a JCPenney customer service representative and they will be able to help you with your inquiry.
Conclusion
JCPenney allows you to return most items for a full refund. If you make a return within ninety days of purchase with your receipt, you can be refunded with the same form of payment you made the original purchase.
You can return items without a receipt, but you must present a valid government issued ID and will receive your refund as a gift card.
JCPenney will accept returns on items purchased online. You can return the item to any store location and use the shipping slip as your proof of purchase receipt.
Alternatively, you can ship your return back to JCPenney by following the instructions provided on their website. They will charge an $8 shipping fee though.
There are some items that cannot be returned to JCPenney including those that are perishable, unable to be resold, or pose a health and safety risk to future customers.
Other items such as furniture and mattresses that can be returned require special instructions in order to make the return viable.
---
Here are some of my favorite services, products, and Stores
There are affiliate links, so if you do decide to use any of them, I´ll earn a small commission. But in all honesty, these are the exact what I use and recommend to everyone, even my own family.
To see all my of most up-to-date recommendations, check out this resource that I made for you!
BEST Of The Best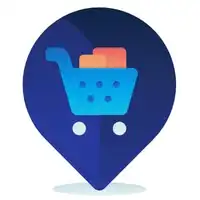 References
https://www.jcpenney.com/m/returns
https://www.jcpenney.com/m/return-exceptions
Recent Posts