If you're an avid coffee drinker and prefer specialty coffee from your local roaster, you may not prefer the exorbitant prices.
Therefore, it may be a good idea to find another option that's just as delicious and doesn't cost nearly as much.
So, Is Wegmans coffee good? Yes, many people turn to Wegmans coffee as an alternative option in such cases. But is Wegmans coffee good? It does produce a decent cup of Joe, but the unmitigated truth of the matter will come down to how you prefer coffee to taste and what your main brewing method is.
While it does seem many people love Wegmans, there are some complaints to take into consideration as well. Regardless, they have a host of offerings with which you can't go wrong.
What Kinds of Private Label Coffee Does Wegmans Sell?
You can find just about any type of coffee you could want under Wegmans' private label. They have whole beans, ground, and capsules along with a variety of canned or bottled coffees.
They have French roast, Colombian, 100% Arabica, flavored, espresso, organic, decaf, and half-decaf coffees.
These all have competitive prices at a fraction of the cost of what you would pay at a specialty roaster. So, if you're on a tight budget, it's worth trying out a few of these to see how they compare.
Read also: Who Makes Great Value Coffee For Walmart (Dark Roast, Reviews)
Ethiopian AA & Jamaican Blue Mountain
They do have organic and fair-trade coffees like Ethiopian AA and Jamaican Blue Mountain beans. These are two of the most sought after specialty beans for their flavor and rarity. They may not be less expensive, however.
Jamaican Blue Mountain coffee beans easily cost at least $75 per pound and you don't have the option for a smaller portion. But, for 10 ounces at Wegmans, it costs $40.
While this isn't particularly cheaper, it does make it more accessible.
Which Varieties of Wegmans Coffees Are Most Popular?
There are several types of Wegmans coffees people love. Coffee addicts flock to their coffee capsules since they taste great and fit perfectly in their Keurig. But, many love the traditional kinds of coffee too.
Dark Roast K Caps
For instance, their Dark Roast capsules are the most popular among reviewers on both Wegmans and Amazon. Many people rave about the taste and how they don't buy any other coffee but this. It's 100% Arabica bean too.
Bottled Buzz Cold Brew
Another one is their "The Buzz Cold Brew." This is a black, unsweetened cold brew, which makes this much quicker.
You don't have to wait for the 12 to 14 hour brew time, it's ready to drink. Plus, it only comprises two simple ingredients: black coffee and filtered water.
However, they do not list what kind of bean it is or where it comes from. So, it could be Arabica bean or it may be something else.
Regardless, people on Wegmans' reviews state how it's better than any other ready-made cold brew on the market.
Read also: How Much Caffeine is in Kirkland Decaf Coffee (The Truth!)
Where Can You Buy Wegmans Coffee?
There are two main retailers from where you can buy Wegmans coffee: Amazon and Wegmans. While there are other independent suppliers, they don't have the whole selection and variety that Wegmans offers.
Not even Amazon has everything. So, if you want the full gamut of choices, you will have to purchase it directly from Wegmans, either online or in the store.
Why Do People Love Wegmans Brand Coffees?
When you peruse the topmost rated coffees that Wegmans offers, most of what people love is the taste and convenience along with the affordable price tag.
The flavor is right where most people prefer it. Many attest to how you can compare it with any other brand and it will outperform the competition.
Even some people will drive several miles just to acquire their favorite type of Wegmans coffee. That's how many diehard fans there are of the brand.
What Are Some of the Complaints about Wegmans Brand Coffees?
While Wegmans does have some loyal customers in regards to their coffees, there are a few naysayers.
In regards to the bottled cold brew, there are several people who say it tastes and smells like tobacco or old cigarettes.
This suggests that the coffee might combine Robusta beans, which provide that kind of flavor.
There are hardly any bad reviews for the Dark Roast capsules. However, some people prefer a very bold taste with their dark roast and Wegmans doesn't seem to cut it.
Additionally, even though this does cost less than Keurig brand dark roast, the savings is only a mere matter of cents.
Does Wegmans Sell Other Brands of Coffee?
Wegmans does have many other coffee brands available. While these aren't cheaper than other places, it is more convenient if you like shopping there. They sell ones from companies such as:
Peet's Coffee
Folgers
Super Coffee
La Colombe
Tim Horton's
Counter Culture
Coffee Mate
However, many people have found other brands on the shelves at the store not seen online. There's Death Wish and Maxwell House at some locations, for example.
Conclusion
In general, Wegmans coffee is good. But, there are some people who say the flavor isn't bold enough or the savings aren't steep enough for them to consider.
However, they have some organic and specialty coffees that are difficult to come by at a nice price, such as is the case with their Jamaican Blue Mountain.
---
Here are some of my favorite services, products, and Stores
There are affiliate links, so if you do decide to use any of them, I´ll earn a small commission. But in all honesty, these are the exact what I use and recommend to everyone, even my own family.
To see all my of most up-to-date recommendations, check out this resource that I made for you!
BEST Of The Best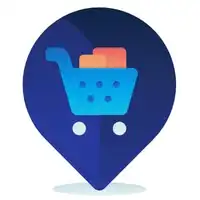 References
Recent Posts