The Chevy Colorado began its life as a sub-compact truck that later clawed its way into the mid-size ranks. Designed to replace the Chevy S-10, the Colorado was upgraded for its second-generation run to a truck that is larger than its obsolete cousin.
So, how much can a Chevy Colorado tow? Depending on the trim, the Chevy Colorado can tow up to 7,700lbs. That's the upper limit, however, with three other trim models that are capable of towing, but nowhere near as much.
The Chevy Colorado is almost, but not quite, unique in its chameleon-like available options that cover everything from a four to a six-cylinder engine to gasoline versus diesel.
You also have two transmission types with a six-speed auto and an eight-speed auto.
Each trim also comes with different length options—in terms of the size of the crew cab—with a crew cab long box, a crew cab short box, and an extended cab long box. 
Engine Types And What Can They Tow?
The Chevy Colorado comes in four different trims with each one capable of towing a particular limit.
Chevy Colorado Base Model 2.5L C4: The lowest on the pecking order. This is Chevy Colorado's basic package and it is capable of towing up to 3,800lbs.
Chevy Colorado 3.6L V6: You nearly double the towing capacity by going from the C4 to the V6, with this model capable of towing up to 7,000lbs.
Chevy Colorado Luxury ZR2: This one has the same engine package as the 3.6L V6, but it is limited to 5,000lb. Towing capacity.
Chevy Colorado 2.8L Turbo Diesel C4: If you elect to go with the turbo-diesel option with the 4×4 configuration, you'll get the most towing capacity at 7,700lbs.
It goes to show the low-end torque of a diesel engine is vastly superior—in terms of raw power—to its gasoline-fed counterparts.
Of course, you do have to select the 4×4 option in order to take advantage of the 7,700lb towing capacity. 
It's important to be aware, however, that the towing capacity on these Chevy Colorado trims comes with the optional trailering package.
Without the trailering package, towing is minimal and some of the other features will be missing.
Hauling a trailer around is no longer a matter of hooking it up to the ball hitch and heading out. Now, there are so many technological improvements and features that it's difficult to grasp them all in one go.
Read also: How to Measure Towing Capacity, GVWR, GCWR, Truck, Trailer
What Do The Trailering Packages Include?
Like all trailering packages, there will be a hitch and receiver already installed with the wiring and the 4/7 pin connector ready to go.
The features include electronic traction control, hill descent control, tow/haul mode, and an integrated trailer brake controller.
Recovery Hooks
Electronic Traction Control
Hill Descent Control
Integrated Trailer Brake Controller
Trailer Assist Guidelines
The recovery hooks are a part of the trailer hitch and receiver, allowing you to attach chains, ropes, or other tie-down equipment to improve the security of the trailer to the hitch.
The electronic traction control is a nifty, automated feature that lowers the amount of power transferred to the wheels whenever the system detects a loss of traction on the road. 
While it's a function that works regardless of whether or not you're hauling a trailer, it's especially helpful when you are.
Another "driver-assistance" feature that's useful with a towing package is hill descent control, which is basically the system grabbing control of the anti-lock braking system and the traction control to minimize your descent speed.
The integrated trailer brake controller is another innovative method designed for a trailering package.
It works by automatically applying the brakes on the trailer whenever the sway or traction becomes too chaotic. It can also be activated manually.
Trailer assist guidelines are a system of integrated automations that work together to help you tow a trailer safely, while utilizing all of the above in combinations or individually so that any loss of control is mitigated.
Read also: Class 3 Trailer Hitch – Types & Receiver (Explained)
What Can The Chevy Colorado Tow?
Of course, what it can tow and how is going to be entirely based on whether or not it has a trailering package and what trim you are using. However, campers, boats, and heavily laden trailers are not out of the question for the Chevy Colorado.
Looking at the base trim model, the Chevy Colorado 2.5L C4, the 3,800lbs towing capacity is moderate for that engine size.
You could, however, easily get away with towing teardrop campers, pop-up campers, light industrial or yard work trailers, small boats, and one, possibly two, ATVs (depending on the weight of both combined with the trailer).
The V6 and C4 turbo diesel trims are another stories entirely. With these, you can carry much larger travel campers, fifth-wheel campers, larger boats, multiple ATVs, Airstreams, and move heavy loads from industrial waste materials to stacks of concrete. 
In other words, with the V6 and turbo diesel options, you can tow mostly anything that you need to as your options are a lot wider.
Teardrop campers typically weigh between 500lbs and 1,500lbs. And should be easily handled by the base trim Chevy Colorado.
Travel trailers can vary pretty widely, usually maxing out at 8,000lbs, which is slightly over what the turbo diesel can handle.
However, that's on the higher end of the spectrum and both the turbo diesel and the V6 should be able to handle most travel trailers.
The same goes for Airstreams, as they generally weigh the same as your average travel trailer.
It's basically a classic version of a travel trailer and although some can get pretty heavy, most are going to fall under the umbrella of a Chevy Colorado's capabilities.
Read also: What Can I Tow With 7,000 lbs. Capacity?
Final Word
The Chevy Colorado has come a long way since its original inception with the idea of replacing the small, Chevy S-10 (which itself was a direct competitor with the Ford Ranger).
Now, a much larger mid-size, the Chevy Colorado's towing capabilities have ascended with it.
If you're looking into a Chevy Colorado and like the idea of having some extra towing capacity, be sure to do your homework and ask about the available trailering package.
With the turbo-diesel and V6 options, most of your towing needs should be more than covered.
---
Here are some of my favorite services, products, and Stores
Thank you for reading this article. I hope it helps you find the most recent and accurate RV, camping information. Here are some services, products, and Stores that I use and hope you´ll also find helpful.
There are affiliate links, so if you do decide to use any of them, I´ll earn a small commission. But in all honesty, these are the exact what I use and recommend to everyone, even my own family.
To see all my of most up-to-date recommendations, check out this resource that I made for you!
Top Pick
Best RV Supplies
+ Great Products & Services
+ Approved
+ Save Thousands of Dollars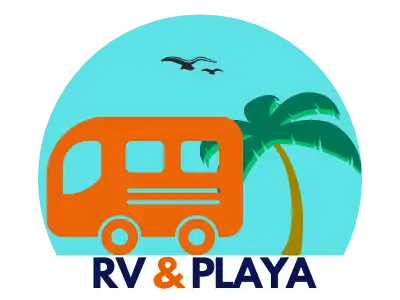 References
https://www.sweeneychevrolet.com/blog/2021-chevy-colorado-towing-capacity/
https://www.dyerchevylakewales.com/chevy-colorado-towing-capacity/
Recent Posts