Do you know what GoPro replacement policy is? this is one of the questions our readers ask a lot. Well, we´ve got you covered.
GoPro wants to make sure customers are satisfied with their products, they are also very strict with their replacement and return policies and must adhere to the terms of the product's warranty.
So what is GoPro replacement policy? If your GoPro has a manufacturer's defect or other faults out of the customer's hands, GoPro will replace the product or parts for free. GoPro provides their customers with some pretty helpful replacement options depending on the camera's condition and reason for the replacement.
Keep reading for more information on GoPro replacement policies and whether or not your camera and parts are covered.
GoPro Replacement Policy
If you receive a GoPro and it is damaged or defected in any way due to a manufacturing error, you must first contact the GoPro customer service department and give them details regarding the issues you are having with your camera, and parts, or accessories.
After speaking with an agent, they will determine whether or not you qualify for a replacement.
If your replacement is approved, the agent will provide you with an RMA number that you will want to place on the side of the box and then send it to the location recommended by the company.
Even if your camera is initially approved for a replacement, the company has the final say and can deem a product not eligible for coverage under warranty.
In this specific situation, the camera will simply be returned to the customer in the same condition it was in when sent out.
Note: Not all GoPro stores are equipped to handle replacement and returns, so you should refrain from walking into your local retailer and ship your products to one of their three locations, depending on where you live.
Read also: Amazon Return Policy Opened Electronics? (Secrets Nobody Is Talking About)
What Qualifies Someone for a GoPro Replacement Under the Warranty?
GoPro will accept returns on any of their products for a full refund or replacement within 30-days of the original purchase and if the item is returned in a 100% new and undamaged condition.
If you are only looking for a replacement for your GoPro or any of your accessories, these are covered under warranty for one year and only apply to product malfunction or damage caused by faulty design (manufacturer defects).
What isn't Covered in a GoPro Warranty for Replacements?
Customers are not entitled to a replacement camera if the defect is caused by accidents, normal wear and tear, damages relating to the use of the camera and accessories, or water damage resulting from improper sealing of the water housing.
GoPro does not have a warranty on the water housing accessory because issues can arise if the product isn't closed correctly, and there really isn't any way for them to decide whether the trouble came from the seal or improper use by the camera owner.
Testing out the water housing before placing the camera inside is recommended to ensure the seal closes tightly.
Replacements for Mounts and Accessories (NON-Electrical)
GoPro offers their customers a lifetime warranty for replacement and repairs on non-electrical mounts and accessories against any issues that arise due to a default in the craftsmanship of the item or material failure.
Like the camera, GoPro has the right to decide whether or not the warranty covers the issues you are experiencing and may or may not replace the item for free.
If your product is not covered under warranty, you might still have the option of getting a replacement or repair for a fee.
Replacements for Mounts and Accessories (Electrical)
If you are having issues with an electrical mount or accessory related to the use of your GoPro, you might be able to have these items replaced or repaired for free.
Unlike the "non-electrical" accessories and mounts, the electrical products are only covered with a limited lifetime warranty of around two years and only cover faulty items due to manufacturer defects like faulty workmanship.
In short, GoPro will only provide you with a replacement item, whether a camera or accessories, if you can prove to them that the problem is the direct result of the way it was built or the materials used.
GoPro Camera Subscription Replacement Option
For those who use their GoPros a lot, signing up for the subscription replacement service may be a good option for you.
Because many people tend to use their cameras in rough situations, there is more of a chance these cameras will break than someone using them to capture nature photos or family pictures. That is why the company now offers a camera replacement subscription.
For a fee and in addition to GoPro Plus Subscription, a customer can replace two cameras a year, no questions asked.
Whether you dropped the camera from a 20-story building or accidentally ran it over in your Jeep while off-roading, simply packs up the damaged camera and send it in for your discounted replacement camera.
It is important to note that these cameras are not replaced for free but at an extremely low fraction of the original cost. According to GoPro, you will pay around 20% of the shelf price for your replacement camera.
You should also know that if you are replacing a GoPro due to damages, there is a fee for that as well.
This program doesn't simply allow you to exchange a broken camera for a new one free of charge.
However, the fee for a damaged camera and the cost of the new one will still be less than the amount you would pay if you were buying it off the shelf.
Can You Get a Replacement Camera if You Lose Yours?
Unfortunately, GoPro's Subscription Replacement service does not cover lost cameras. A camera must be shipped back to the company in order to receive a new one.
Summing Things Up
If you purchase a GoPro camera, you can be sure you are getting a great product from a company that backs up its work and customer service.
However, unless the issues with the camera are 100% the company's fault, you will be paying a pretty penny for any return or repairs.
---
Here are some of my favorite services, products, and Stores
There are affiliate links, so if you do decide to use any of them, I´ll earn a small commission. But in all honesty, these are the exact what I use and recommend to everyone, even my own family.
To see all my of most up-to-date recommendations, check out this resource that I made for you!
BEST Of The Best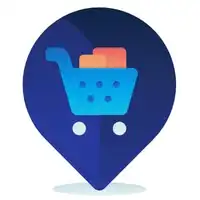 References
https://community.gopro.com/s/article/Warranty-Information
Recent Posts