Do you know what Eddie Bauer repair policy is? this is one of the questions our readers ask a lot. Well, we´ve got you covered.
Eddie Bauer guarantees quality products from their clothing to their outdoor gear. They know how important it is to have a product that will stand up to the elements and the abuse it may receive with extreme wear and tear conditions.
Nothing is perfect though, and sometimes things break or tear. Can you send your down jacket back to Eddie Bauer for repairs? Or can your Zipper be repaired at Eddie Bauer?
So, what is Eddie Bauer repair policy? Eddie Bauer does not repair products that are broken or defective. They will, however, replace or refund items that are returned due to manufacturer's defects or have broken within the scope of wear they were meant to handle.
Eddie Bauer used to offer repair services for their watches, but this is no longer available. If you want to repair any of your Eddie Bauer gear, you will have to do it yourself or take it elsewhere.
In this article, we will review whether or not Eddie Bauer has a warranty on their products and what their return policy entails.
We will also address why Eddie Bauer does not offer repair services and whether or not you will void an Eddie Bauer warranty by trying to repair an item yourself.
Does Eddie Bauer Offer a Warranty on Its Products?
Eddie Bauer guarantees the quality of their products and offers a year's warranty on anything you purchase from the store.
If you find a defect in the manufacturing or materials of any Eddie Bauer product (Down Jacket repair or zipper repair), then you are eligible to receive a full refund or complete replacement of the product as long as you provide proof of purchase.
Items that have been purchased over a year ago do not qualify for a refund but may be replaced at the discretion of Eddie Bauer management.
The year long product guarantee does not cover any damage to Eddie Bauer products incurred by misuse, accidents, or normal wear and tear.
Read also: Eddie Bauer Replacement Policy (Lifetime Warranty – All You Need to Know)
What Is Eddie Bauer's Return Policy?
Eddie Bauer purchases made in stores or online can be returned to any physical store location or mailed to Eddie Bauer's Returns Department in Columbus, Ohio. All returns must be accompanied by proof of purchase in order to receive reimbursement for your purchase.
If you choose to mail your return, you may be charged a $7 restocking fee depending on the item. All in-store returns are free.
If your return is made one year after purchase of the product, then it is only eligible for an exchange of a similar item or replacement of the original item.
Eddie Bauer may accept returns without proof of purchase at the discretion of Eddie Bauer management and these items are usually eligible for replacement or exchange, not reimbursement. If you are an Adventure Rewards member, an Eddie Bauer associate may be able to look up your purchase if you are missing your receipt.
Read also: Eddie Bauer Christmas Return Policy (All You Need to Know)
Why Does Eddie Bauer Not Offer Repair Services?
Eddie Bauer used to offer repair services for their watches, but they no longer do so. They do not offer any type of repair service because it is too costly for the customer to send a product in for repair and have Eddie Bauer send it back.
It takes time and customers would be charged for shipping, labor, and materials.
Instead, it is more efficient and beneficial to both the customer and Eddie Bauer to offer a replacement of defective products or full reimbursement if the customer is completely unsatisfied.
Eddie Bauer believes in the quality of its products so that have a dedicated repair department would defeat the purpose of providing top notch products in the first place.
How To Fix Ripped Down Jacket – Repair Ripped And Torn Nylon Fabric The Easy Way >> Check out the video below:
Will My Eddie Bauer Warranty Become Void If I Try to Repair an Item?
If you find out that your Eddie Bauer purchase has a manufacturer's defect in the material or the way the product is assembled, you should not try to repair it yourself if you plan on sending it back to Eddie Bauer.
They need to see the nature of the defect so that they can address the problem at the highest level.
By trying to repair it yourself, you may forfeit the ability to receive a reimbursement for your purchase. Eddie Bauer may still let your exchange or replace the product, but that remains up to the discretion of management.
If you are unsure whether or not to attempt a repair or simply contact Eddie Bauer for a refund or replacement, call one of their customer service representatives to find out what your best course of action should be.
Conclusion
Eddie Bauer does not offer repairs for any of their products, not even watches anymore. However, they do guarantee the quality of their merchandise and give customers a full year after purchase to be able to return any product that is unsatisfactory.
For products that display defects in their construction, Eddie Bauer will reimburse, replace, or exchange the product provided you can show proof of purchase.
Normal wear and tear and damage from accidents or misuse are not covered under Eddie Bauer's warranty.
Eddie Bauer doesn't offer repair services because they believe in the quality of their products. Moreover, it is more cost effective for both Eddie Bauer and the customer to simply replace the defective item rather than send it in for repairs.
Check with an Eddie Bauer representative before attempting to repair a product yourself because you may void the warranty if you decide to return it to the store instead.
---
Here are some of my favorite services, products, and Stores
There are affiliate links, so if you do decide to use any of them, I´ll earn a small commission. But in all honesty, these are the exact what I use and recommend to everyone, even my own family.
To see all my of most up-to-date recommendations, check out this resource that I made for you!
BEST Of The Best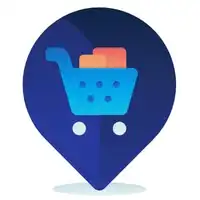 References
https://www.eddiebauer.com/service/
Recent Posts