People also ask, what is Eddie Bauer Christmas return policy?
You got that awesome Eddie Bauer jacket you've been eyeing for months from your mom for Christmas, but unfortunately, she got you the wrong size.
Or maybe she got you something that you would never wear or use in a million years. Now what? Mom's money doesn't need to go to waste – simply return it to any Eddie Bauer store!
So, what is Eddie Bauer return policy? Eddie Bauer doesn't have a designated Christmas return policy, but as long as you have the gift receipt and you return it within a year of purchase, you can receive an Eddie Bauer gift card in the amount that the gift was worth.
If you received the wrong size or color, you also have the option of exchanging the gifted item for the exact color or size that you want.
In this article, we will review several aspects of Eddie Bauer's return policy. Some of the topics we will cover include whether or not Eddie Bauer accepts returns without a receipt, how long you have to return an item to Eddie Bauer, the different methods of return, and how long it takes to be reimbursed for your Eddie Bauer return.
Can I Return an Item to Eddie Bauer Without a Receipt?
Eddie Bauer will accept returns without a sales receipt. However, in place of payment reimbursement, you will be allowed to exchange or replace it with the same item of either a different color or size or a similar item that is within the same price range.
If you are an Eddie Bauer Adventure Rewards member, an associate should be able to look up your original purchase by using your rewards number.
In this case, there will be proof of purchase even without a receipt and, as long as it is within the valid timeframe for returns, you will be reimbursed in full for your purchase.
Read also: Eddie Bauer Replacement Policy (Lifetime Warranty – All You Need to Know)   
How Many Days Do I Have to Return an Item to Eddie Bauer?
Eddie Bauer allows you to return items within 365 days of purchase. They give you a full year to ensure the satisfaction of the product or you can return the item for a full reimbursement given it is not used or worn and you still retain the receipt.
Therefore, if you purchase an item on January 1, you can return it on December 31 and still receive full reimbursement for your purchase.
This falls in line with Eddie Bauer's customer satisfaction guarantee and the desire to sell high quality products to their customers.
How Do I Return an Item to Eddie Bauer?
Regardless of how you purchased the item, you can return any Eddie Bauer product via mail or to any physical store location. Items purchased at an outlet store must be returned to an outlet store.
If you mail back your purchase, you will send it to Eddie Bauer's returns department in Columbus, Ohio. For most items, you will be charged a $7 restocking fee.
However, there are certain products that can be shipped back free of charge. All returns to physical store locations are free returns.
With every return, make sure to include proof of purchase with a sale receipt or shipping slip and the original item in its unused or unworn condition with the original packaging and tags if applicable.
When Will I Receive Reimbursement for My Eddie Bauer Return?
Depending on the method of reimbursement for your Eddie Bauer return, you could receive funds immediately or it could take a few weeks.
For customers who make returns with a receipt and have originally paid in cash, you can receive cash back immediately.
Also, those receiving their reimbursement in the form of a gift card because the item returned was a gift, was returned without a receipt, or they simply want a gift card will be given the funds immediately.
Exchanges and replacements made at a physical store location will also be fulfilled immediately as long as the item is in stock.
If it isn't, then the store will order it and either have it sent to your house or to the store for pick up at a later date.
For reimbursements to credit or debit card accounts, allow for seven to ten days to pass before checking to make sure the funds have hit your account. If you mail back your return, you may have to wait at least two weeks before the return is processed, and your refund is issued.
Conclusion
Eddie Bauer has a lot of great products and so many gift options for the adventurous outdoorsman, but that doesn't mean you always get what you want.
You can easily return or exchange gifted items from Eddie Bauer with a valid gift receipt and receive a gift card for the value of the item in return.
Regular returns must be made with proof of purchase within one year of the original sale if you wish to be fully reimbursed for the item. If these conditions are not met, Eddie Bauer may still accept the item being returned but instead offer the reimbursement in the form of a gift card or exchange for a similarly priced product.
Returns to Eddie Bauer can be made via mail or at any physical store location. Reimbursements can be immediate if redeemed by cash, gift card, or product exchange, or they can take up to a few weeks such as those purchases made with credit or debit cards.
---
Here are some of my favorite services, products, and Stores
There are affiliate links, so if you do decide to use any of them, I´ll earn a small commission. But in all honesty, these are the exact what I use and recommend to everyone, even my own family.
To see all my of most up-to-date recommendations, check out this resource that I made for you!
BEST Of The Best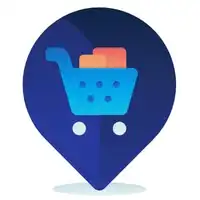 References
https://www.eddiebauer.com/service/
Recent Posts