People also ask, what is Eddie Bauer's outlet return policy?
The Eddie Bauer Outlet store usually offers way more options for all your outdoor needs than the regular retail store and they have some pretty killer sales to boot.
What if you purchased a product at an Eddie Bauer Outlet only to find you grabbed the wrong size or color and need to exchange it? Will Eddie Bauer honor an exchange?
So, what is Eddie Bauer's outlet return policy? Eddie Bauer's outlet store return and exchange policies are the same for both their outlet and regular retail stores. If you need to exchange a product, simply bring the unwanted purchase in its original condition back to any Eddie Bauer outlet or retail store to swap it with the correct item.
You want to make sure that you do the exchange with an associate because they may need to record the transaction in order to reflect accurate inventory in the system.
In this article, we will also explain Eddie Bauer's return policy as well as various aspects of making exchanges at Eddie Bauer.
Some of these topics include making exchanges without a receipt, making exchanges online, and what products can be exchanged at Eddie Bauer.
What is Eddie Bauer Outlet's Return Policy?
Eddie Bauer Outlet stores hold the same return policy as regular retail stores. You can return any purchase in its original packaging unused and unworn to any physical store location whether outlet or not.
You must make the return within one year of purchasing the item and bring the original sales receipt in order to receive full reimbursement via the payment with which you initially paid.
If it is outside the 365 day return window, you may receive a gift card as reimbursement. Returns that are shipped to Eddie Bauer's returns department in Columbus, Ohio will be charged a $7 restocking fee. Returns made to any physical store location are always free.
Read also: Eddie Bauer Replacement Policy (Lifetime Warranty – All You Need to Know) 
Can I Exchange an Eddie Bauer Outlet Item Without a Receipt?
You can exchange an Eddie Bauer product without a receipt. In fact, if you intend to return an item and don't have the receipt, you may have to settle for an exchange because that may be your only option.
Exchanges can be made for products that are the same but come in a different color or size, or for similar products within the same price range.
Although you do not necessarily need proof of purchase to make an exchange at Eddie Bauer, if you lose your receipt, an associate can look up the order using your Eddie Bauer Adventure Rewards account.
This will provide you with more options other than just exchanges.
Can I Make an Exchange Online Through the Eddie Bauer Website?
Exchanges can be made online on Eddie Bauer's website, but the process is more involved than making an exchange in a physical store. If you choose to ship your unwanted purchase back to Eddie Bauer, you must do a full return of the item and reorder the new item.
When you ship a product back to Eddie Bauer's returns department, it may cost you $7 to restock the item and it will take at least two weeks to process your return and refund your account.
If you choose to exchange via mail, you can either wait to reorder the desired item until your account is refunded or spend the money without the refund in your account yet.
While still viable, most people find making exchanges at Eddie Bauer far easier at a physical retail or outlet locations rather than shipping, returning, and reordering online.
Read also: Eddie Bauer Christmas Return Policy (All You Need to Know)
What Products Can Be Exchanged at an Eddie Bauer Outlet?
Any product that was bought from an Eddie Bauer outlet or retail store, online, or from the Eddie Bauer catalog can be exchanged at an Eddie Bauer outlet.
Before making the exchange, it may be a good idea to make sure they have the product you are looking to exchange it for in stock.
If they don't, an associate may be able to order it for you and either have it shipped to your house or the store for pick up at a later date.
Items brought in for exchange should be unused and unworn. If it is being exchanged due to a manufacturer's defect, let the associate know what the issue is so that they can properly report it and don't put it out on the sale floor.
Eddie Bauer will not accept items that have been damaged from misuse, mishandling, abuse, or normal wear and tear for exchange.
Eddie Bauer guarantees the quality of their products but relies on the honesty of their customers when it comes to exchanges and returns.
Conclusion
Eddie Bauer's exchange policy is more reasonable than most stores. You can exchange any product purchased at an outlet store, regular retail store, online, or by phone at any store location.
You do not need a receipt to make an exchange at Eddie Bauer, although you do to make a return.
In order to make an exchange, you need to ensure the item is unused and unworn. Products that are defective or do not meet the customer's needs or wants in terms of size or color are eligible for exchange at Eddie Bauer.
Items that are damaged from normal wear and tear or misuse cannot be exchanged.
The fastest way to make an exchange at Eddie Bauer is to visit any store location including outlet stores.
---
Here are some of my favorite services, products, and Stores
There are affiliate links, so if you do decide to use any of them, I´ll earn a small commission. But in all honesty, these are the exact what I use and recommend to everyone, even my own family.
To see all my of most up-to-date recommendations, check out this resource that I made for you!
BEST Of The Best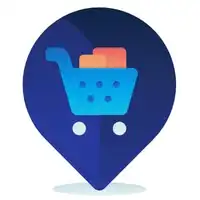 References
https://www.eddiebaueroutlet.com/service/
Recent Posts