If you have a gluten intolerance or Celiac disease and are looking to get a gluten free sandwich, you may be wondering if Penn Station offers gluten free bread options for their subs.
If so, you are in the right place.
Penn Station is a sandwich chain specializing in fresh, high-quality, East coast subs since 1985. Penn Station currently has over 306 restaurants across 15 U.S States.
But do they offer gluten free bread? Penn Station does not have gluten free bread. Sandwich options include regular or multi-grain bread, or tortilla wraps. None of these options are gluten free. For a gluten free meal at Penn Station, a salad is the best choice. Many of the meats, cheeses, vegetables, and condiments are gluten free. Penn Station also offer gluten free fries as a side.
Read on to find out more about which menu options at Penn Station are gluten free.
What is Penn Station?
Penn Station is a chain of restaurants that specialize in East Coast subs. Penn Station was opened in 1985 in Cincinnati, Ohio, specializing in cheese steaks, French fries, and freshly squeezed lemonade. These options are still a huge seller on the menu today.
Penn station has since expanded into a large chain, with over 306 locations in 15 states.
Penn Station is proud to offer fresh, quality products, and their motto is that 'It's all about good taste'. Fresh ingredients include hearth-baked bread, USDA steak, and high-quality produce such as meats, cheeses, and vegetables.
The French fries are made from fresh-cut potatoes, and the lemonade is made from scratch every day by hand-squeezing lemons.
The sandwiches are prepared in front of the customer to showcase the freshness of the product, and also to provide customizable options to suit many dietary requirements and tastes.
What Food Can You Get at Penn Station?
Penn Station sells classic deli subs that are cold, hot subs straight from the grill, lighter sub options, wraps, salads, and extras such as French fries, cheese bread, Lays chips, and chocolate chunk cookies.
Cold deli classics include club, turkey, ham, BLT, dagwood, and Italian. Grill subs include cheesesteak, chicken teriyaki, pizza, and Reuben.
Each sub can be customized by choosing bread, meats, cheeses, vegetables, and condiments to personalize to your tastes and requirements.
As well as offering takeaway sandwiches, Penn Station also caters for workplaces, parties, and events through a selection of lunch trays and party boxes.
Read also: Does Jimmy John´s have Gluten Free Bread?
Which Breads Does Penn Station Have?
Penn Station has two choices of bread for its sandwiches – regular and multi-grain bread. They also offer tortilla wraps for a lighter choice. Penn Station sandwiches come in 4 sizes – snack, small, regular, and large.
Does Penn Station Have Gluten Free Bread?
No, all of the bread options and wraps at Penn Station contain gluten. The breads are also covered in Premium Butter Flavored Oil before they are baked, which also contains gluten.
Does Penn Station Have Gluten Free Meal Options?
Although the sandwiches and wraps are not available as a gluten free option, Penn Station also sells salads which can be made gluten free.
The salad, vegetable or meat toppings, and condiments, are gluten free. The croutons are not gluten free, so salad should be requested without croutons for a completely gluten free option.
Penn Station salad choices include chicken Caesar, chicken teriyaki, turkey avocado, turkey bacon ranch, classic Italian, club, and cheesesteak.
What Fillings and Toppings at Penn Station Are Gluten Free?
Penn Station offers a variety of gluten free fillings for sandwiches and toppings for salads that are gluten free, including vegetables, meats, and cheeses.
Gluten free vegetable toppings include:
Lettuce
Tomato
Onion
Peppers
Pickles
Mushrooms
Meats which should be gluten free include:
Chicken
Turkey
Ham
Bacon
Salami
Pepperoni
Steak
Sausage
Corned beef
Artichokes
Cheeses which should be gluten free are:
Read also: Does Potbelly Have Gluten Free Bread? (Menu Items + More)
What Condiments at Penn Station Are Gluten Free?
Almost all of the condiments and sauces at Penn Station are gluten free, besides the teriyaki sauce, which contains gluten.
Gluten free sauces include:
Pizza sauce
Honey mustard
Mayonnaise
1,000 Island Dressing
Ranch dressing
Caesar dressing
Sauerkraut
Avocado spread
Olive oil
Vinegar
What Sides at Penn Station Are Gluten Free?
One of the most popular gluten free options at Penn Station are the gluten free fries. Penn Station cook their French fries in peanut oil, in a designated fryer, and with fresh cut potatoes, which makes them completely gluten free and at much less risk of cross-contamination.
This is great news for those who are gluten intolerant or have celiac disease, as gluten free French fries that are cooked separately can be hard to come by and fries are often at a big risk of cross-contamination in a shared fryer or oil.
What Desserts at Penn Station Are Gluten Free?
The chocolate chunk cookie at Penn Station is the only dessert option, but it is not gluten free.
There are also available sweet drinks such as lemonade and iced tea.
What Food at Penn Station is Gluten Free?
The vegetables, meats, cheeses and most condiments are gluten free, but none of the bread options are.
This means that a salad would be the best meal choice at Penn Station for someone who cannot tolerate gluten. The French fries are also gluten free to have on the side of the salad or on their own.
Can Gluten Free Food Be Cross-Contaminated?
Although ingredients may be gluten free, there is always the risk of cross-contamination with gluten products during storage or preparation and through shared utensils or surfaces.
A way to lessen the risk of cross-contamination is to change gloves while preparing food.
How Do You Order Gluten Free Food at Penn Station?
Penn Station do not state gluten allergen information or list which items specifically contain gluten ingredients on their website.
This means that customers should ask a server before placing their order to ensure which ingredients are gluten free and how severe the risk of cross-contamination of gluten and non-gluten ingredients is.
---
Here are some of my favorite services, products, and Stores
There are affiliate links, so if you do decide to use any of them, I´ll earn a small commission. But in all honesty, these are the exact what I use and recommend to everyone, even my own family.
To see all my of most up-to-date recommendations, check out this resource that I made for you!
BEST Of The Best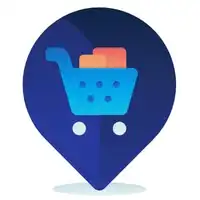 References
https://penn-station.com/menu_nutrition.php
https://penn-station.com/menu.php
Recent Posts