Those who have celiac disease and other gluten-related intolerances know the struggle of finding gluten-free menus.
It's especially difficult to find gluten-free options when it comes to bakeries, where wheat and other grains containing gluten are some of the main ingredients in most products.
One popular bakery that you may frequent, even if you lead a gluten-free diet, is Panera Bread. And you may be wondering whether or not this establishment has gluten-free bread options.
So, does Panera have Gluten free bread? No, Panera does not have gluten free bread. Panera Bread actually does not offer any gluten-free bread products to its customers. In lieu of gluten-free bread, however, customers can choose from a small selection of menu items that are gluten-free or can get modified to be gluten-free.
Below, we'll explore the gluten-free items you can find on Panera's menu and how to find gluten-free grains as an alternative to their bread.
Keep reading to learn more about your options.
Panera's Gluten-Free Options
While you can't go to Panera's bakery section and ask for a gluten-free option, there are fortunately at least a few gluten-free options on other parts of their menu.
Namely, there are some breakfast foods, sides, beverages, salads, and grain bowls that come in gluten-free options or already are gluten-free.
Read also: Is Jungle Oats Gluten-free? (Benefits, Healthy)
Gluten-Free Warm Grain Bowls
Although you can't get gluten-free bread, you can at least get alternative gluten-free bowls to fulfill the grain portion of your diet.
One of the more difficult parts of maintaining a well-rounded diet for those with gluten intolerances is getting sufficient grains.
So many of the grains served in restaurants (wheat, barley, malt, rye, etc.) contain gluten.
But at Panera Bread, you can choose from a small selection of warm grain bowls containing brown rice, quinoa, and other ingredients that are gluten-free.
Gluten-Free Soups
You may not realize it, but many soups actually contain gluten in the form of thickeners containing wheat and other rising agents.
This is why Panera's soup menu is a nice alternative to the norm since there are about five different soups made with naturally gluten-free ingredients.
Options like corn chowder, turkey chili, and vegetarian autumn squash soup all feature gluten-free ingredients, and any of the soups that normally have croutons containing gluten can get customized to exclude the croutons.
Gluten-Free Breakfast and Breakfast Bowls
Many of us turn to a pastry, bagel, or other breakfast grain in the mornings, but for the gluten-intolerant, this is simply not an option.
That's why it's nice that Panera features several gluten-free breakfast options where you can still get some grains in your diet.
Their breakfast menu features greek yogurt, as well as steel cut oatmeal (a gluten-free grain cereal) bowls.
Gluten-Free Beverages
Those allergic to gluten are well aware of the nuanced ways that gluten can show up in food and beverages.
One not-so-obvious place you sometimes find gluten is in beverages like lattes and sugary drinks, where the syrups contain gluten.
However, at Panera, their allergen menu advertises gluten-free lattes, cold brew, coffee, tea, frozen drinks, and espresso drinks from their beverage bar.
Many of their smoothies are also gluten-free, and you can easily ask for no marshmallows with your hot chocolate to avoid gluten altogether.
Gluten-Free Salads
You can also order gluten-free salad options at Panera, including Greek salads, Caesar salads, Strawberry Poppyseed salad, Seasonal Greens salad, and more.
Note that for certain salads, you'll need to request "no croutons" in order to avoid the gluten in them.
Is Gluten-Free Really Gluten-Free at Panera?
Now that you are aware of Panera's gluten-free selection, the next obvious question is whether or not the "gluten-free" label is actually legit at Panera.
The thing is, a lot of food products can get passed off as gluten-free on menus, but if you read the fine print on the label, you'll see that there is still a chance of gluten.
This is mainly due to cross contamination issues and disclosures that say "may contain wheat". This is why you should always read the "*" marked notes on Panera's gluten-free menu items before you buy and consume them.
If you want to really follow your gluten-free diet, avoiding wheat, barley, rye, and triticale, then a double check is necessary. 
Even in Panera's allergen menu items that are "completely gluten-free", there is still a chance that in the food preparation process, your meal has come in contact with one or more gluten carriers due to a mistake, poor cleaning of utensils, or other circumstances. 
This is why it's good to consult a doctor about where you can dine and where you shouldn't.
If your doctor determines that your gluten intolerance is extreme enough, they may advise that you altogether avoid bakeries that use gluten at all.
What You Miss as a Gluten-Free Eater at Panera
Now, onto the sad part of this review. Panera doesn't offer any gluten-free options for pastas or noodles.
This means that soups containing pasta, mac n cheeses, and other pasta dishes are out of the question for those with celiac disease.
This is a big turnoff for a lot of gluten-free eaters who want to dine at Panera. And, it often becomes a reason for eating elsewhere since the pasta dishes are some of the most popular at Panera Bread.
You also unfortunately miss out on Panera's sandwich line and bread bowls, considering none of their bread is gluten-free.
Again, bread bowls and sandwiches are huge items at Panera, so this ends up being a big downside to eating here if you follow a gluten-free diet.
And of course, you really can't take part in any desserts at Panera, which means pastries, croissants, cookies, brownies, and other delectable treats don't make the cut.
Read also: Are Kirkland Protein Bars Gluten-Free? (Best Tips!)
Final Thoughts
Bad news for those with celiac disease and other gluten intolerances – Panera Bread does not serve any gluten-free bread options.
While this does limit gluten intolerant customers to a much smaller selection of items on their menu (which doesn't include any pasta, pastries, or sandwiches), there are still some gluten-free options.
Gluten-free customers can choose from several soups, salads, handcrafted beverages, sides, and more at Panera.
However, you do still have to watch out for cross contamination since Panera is a bakery that uses gluten in a lot of products.
---
Here are some of my favorite services, products, and Stores
There are affiliate links, so if you do decide to use any of them, I´ll earn a small commission. But in all honesty, these are the exact what I use and recommend to everyone, even my own family.
To see all my of most up-to-date recommendations, check out this resource that I made for you!
BEST Of The Best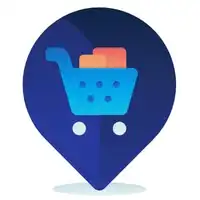 References
https://www.purewow.com/food/gluten-free-at-panera
https://www.panerabread.com/en-us/articles/avoiding-gluten.html
Recent Posts