Whether you're a buyer or seller on Etsy, you may be wondering if the online platform sends receipts to customers when a product is sold.
The short answer is that Etsy does not send a receipt, but a confirmation email to the person purchasing from a shop on Etsy. In a way, this does act like a virtual receipt. If the buyer made the purchase using Paypal, Paypal will send them a receipt.
So, how does the receipt system work on Etsy. If you're a seller on Etsy, you may want to know how to go about this. Keep reading this article to find out your options.
What is Etsy?
Basically, Etsy works like an online marketplace where different artists, collectors, and crafters can sell their handmade, collected, or vintage items like jewelry, clothing, art, decor, toys and practically anything else.
The initiative was first started in 2005 as a way to connect different people with potential customers and allow them to showcase their work and sell it online.
The business model is different from Walmart and Amazon, because it has independent sellers who produce the goods and manage their inventory and orders themselves.
So, Etsy acts like the middleman, allowing the customers to buy directly from the sellers on the platform.
There are a number of shipping options and customers can make online payments using their debit or credit cards, Google pay, Apple pay, Paypal, or Etsy gift cards. 
Read also: How Much Does It Cost to Sell On Etsy? (Fees & Payments Policy)
Does Etsy send receipts?
Etsy itself does not produce or send out physical receipts to customers. Instead, the system sends out a confirmation email containing all the important information about the order.
This is a form of virtual receipt that fulfills the same purpose. In case, the item was paid for using PayPal, then a receipt is sent out by PayPal. 
The logic behind this is that emailing a receipt isn't required in these types of online transactions. Plus, customers can easily access their receipts themselves from Etsy.
Some sellers do send out a printed invoice themselves, but this is also a personal choice and has nothing to do with Etsy.
Mostly, a receipt is sent out by sellers shipping international orders as it can help with customs. However, in many cases, a simple thank you card and a business card go out along with the order.
Read also: Does Etsy Accept Visa Gift Cards? (No But Do This Instead!)
How Can You Download A Receipt From Etsy?
It is possible to download your order data by logging into your Etsy account. All you have to do is follow these simple steps:
Go to Shop Manager, then Settings, and click on Options.
From the dropdown menus, choose your CSV Type.
Select the month and year.
Now, click on Download Orders as a CSV and save the file in your computer.
How To Make An Invoice On Etsy?
All transactions that start on Etsy must be completed on Etsy. You can make an invoice on Etsy in a few steps.
Head to the 'Request Money' tab on top of the window. This will redirect you to another page. Now, click on 'Create an Invoice'.
You can fill out the required information and the invoice will be generated.
How To Download An Invoice From Etsy?
Etsy also allows you to download the invoice directly to your device. Simply head to the 'Your Shop' tab that is available on every Etsy page. Now, click on 'Sold Orders' and then 'Open Tab'.
Head over to the 'Open Orders' page and select the order you want the invoice for. Next, click on 'View Invoice Link' at the top of the listing. Then, you can download it. 
How Do I Print A Shipping Receipt On Etsy?
As a buyer, Etsy gives you several different options to make the shopping experience as convenient and transparent for your customers, as possible.
You can also print a shipping receipt or packing slip if you would like to send it along with your order.
Simply open the 'Shop Manager' and then go to 'Orders ; Shipping'. You will then select the order, and click on the 'Print Order' option.
Now, you can print a receipt or a packing slip for the selected order.
Can You Print Multiple Packing Slips On Etsy?
For more orders, you can also print multiple packing slips or receipts at the same time. You can select multiple orders from the listing and then print a receipt for all of them by clicking on 'Print Order'.
Is A Packing Slip The Same As A Receipt?
Essentially, a receipt and a packing slip are the same things. However, a packing slip does not contain information about the price of the product. So, you can choose to send a packing slip for gift orders. 
All you need to know about printing order receipts
You may want to print the order receipts for managing your records or inventory better. Or, you might want to send them to customers along with their orders.
You also have the freedom to add the level of details you want in these receipts. You can do this by clicking on 'Customize Options' when you select 'Order Receipts'.
You can adjust the information and also save it as a default for future orders. You can print the order receipts in a PDF form.
It is also possible to print both a packing slip and an order receipt for your orders. Depending on your browser, the PDF file might open in another window or get downloaded directly into your PC.
Sometimes, the downloaded PDF file has to be opened separately (outside the Etsy window) for correct printing.
You can print the packing slips and order receipts on a standard sized 8.5″ x 11″ paper.
Do I Have To Send A Packing Slip On Etsy?
You don't have to send a packing slip but it is generally considered a good idea to do so. Unless requested otherwise, sending out an order receipt makes sense.
This allows customers to have a hard copy of their purchase information. Plus, you can add your shop's information and address on it so customers can save it for future use.
It also brings a touch of professionalism to the whole experience.
So, the answer is yes. You should definitely send out a packing slip or receipt along with your Etsy orders, especially considering it's so easy and convenient to do so.
---
Here are some of my favorite services, products, and Stores
There are affiliate links, so if you do decide to use any of them, I´ll earn a small commission. But in all honesty, these are the exact what I use and recommend to everyone, even my own family.
To see all my of most up-to-date recommendations, check out this resource that I made for you!
BEST Of The Best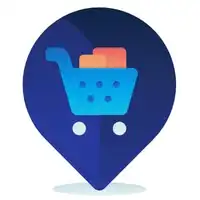 References
https://help.etsy.com/hc/en-us/articles/115015692187-Packing-Slips-and-Order-Receipts
Recent Posts