Have you ever asked yourself or your friend if Etsy accepts gift cards and how does it work? Well, you are at the perfect place to find the answer to such a question.
Gift cards are a great way to let your loved ones choose something they like for themselves and make them happy.
If you're considering giving a gift card to a friend or family member, you might be wondering if an Etsy gift card is an option.
So, does Etsy accept gift cards? Yes, the good news is, that many shops on Etsy are open to gift cards. However, these are the shops that also accept credit cards. You can easily find out which shops accept gift cards from the Etsy website.
So, how do gift cards work on Etsy and what can you do to gift one? Keep reading this article because we have it all covered for you.
What is Etsy?
Etsy is a global online marketplace with unique goods, vintage items, handmade products, and collectibles being sold by various independent sellers.
Anyone can start selling through Etsy by setting up their own store. So, you can showcase your passions on a public platform and profit from them at the same time.
Can You Buy An Etsy Gift Card?
Yes, you can buy different gift cards from Etsy.com and then send them to a recipient. You can either email the gift card or print it out and give it to them in person.
You can choose from a gift amount of USD25, USD 50, USD 100, and USD250. You can even customize the gift card design according to your preference.
Read also: How Much Does It Cost to Sell On Etsy? (Fees & Payments Policy)
Does Etsy Accept Gift Cards?
Yes, most shops that accept credit cards also accept gift cards on Etsy. Some sellers on Etsy also offer specific gift certificates that only work in their own shops.
These shop-specific cards are not affiliated with 'Etsy gift cards.'
How to find shops that accept Etsy gift cards and credits
So, how can you find out which shops will accept an Etsy gift card or credits? Simply follow these steps:
Go on Etsy.com
Search for the product you want to buy in the search bar
On the left side of the page, you will find a tab showing search results. Now, tick the box that filters the option "Accepts Etsy Gift Cards".
This will show you results from shops that accept gift cards and promotions.
You can also find these shops by going through individual listings for an item. In the Overview section, you can look for the following information: "This shop accepts Etsy gift cards".
When checking out, you can redeem the gift card and purchase the item and the balance will be applied.
What Gift Cards Work On Etsy?
A number of payment options work for gift cards on Etsy. This includes the following:
Visa.
Eurocard or Mastercard.
The American Express card.
Discover.
Apple Pay
Google Pay
PayPal
Carte Bleue (France)
Read also: Does Etsy Accept Visa Gift Cards?
How do I pay with a gift card on Etsy?
The process is quite simple. All you have to do is sign in to your Etsy account and then click on the link that says "Gift Cards" at the bottom of the page.
Now, click on "Redeeming a Gift Card" and enter the 16-digit code on your gift card. Click on "Apply Now" and the card amount should show up as your account balance.
Viola! You can now purchase whatever you want from an Etsy shop that accepts gift cards.
How to buy something with an Etsy gift card
Once you have redeemed your Etsy gift card, you can go ahead and make a purchase.
First, add an eligible product to your shopping cart.
Under the "How You'll Pay" option, select "Apply Gift Card".
If the gift card doesn't cover the entire payable amount, the balance will be deducted from the card and you can pay the remaining amount using your credit card or another payment method.
Now, click on "Proceed To Checkout".
Enter your shipping address.
Review your order details and click on "Submit Order".
Why Your Etsy Gift Card May Not Be Working
One reason your gift card may not work is if Etsy is unable to process the payment from your credit card.
So, always make sure your payment information is correct and updated. Also, make sure the amount is within your daily withdrawal limit.
If you've already updated your Account information and still can't redeem your gift card, you can get in touch with Etsy's Support Team. They are usually quite helpful and will help you find a solution.
How Many Gift Cards Can You Use On Etsy?
You can only use one gift card for one transaction on Etsy. You can, however, purchase multiple items within the same transaction.
And you can also make this transaction by purchasing from multiple shops if you want.
How Can I Accept Gift Cards In My Etsy Shop?
There is no specific process to accept gift cards in your Etsy shop. If your shop accepts gift cards, customers will be able to check out using their gift cards themselves.
Do Etsy Gift Cards Expire?
Yes, there is usually an expiration time of 48 months after the purchase of an Etsy gift card. This date is usually included in the confirmation email or printable card.
Make sure that the gift card is redeemed during this time, or else you will lose the money.
Can You Buy Etsy Gift Cards In Stores?
At the moment, the only place you can purchase an Etsy gift card is on Etsy itself.
You might find one on sale by someone who doesn't want to use them, and you can buy and use it as long as it hasn't been redeemed already.
Also, you should make sure it is authentic if you buy it from a third-party source.
Final Words
Etsy is a safe online marketplace with a variety of unique goods to choose from. An Etsy gift card can be a thoughtful present for someone you love.
So, go ahead with this practical option whenever you're confused about what to buy as a gift.
We hope you enjoyed reading this article and that it was helpful for you.
---
Here are some of my favorite services, products, and Stores
There are affiliate links, so if you do decide to use any of them, I´ll earn a small commission. But in all honesty, these are the exact what I use and recommend to everyone, even my own family.
To see all my of most up-to-date recommendations, check out this resource that I made for you!
BEST Of The Best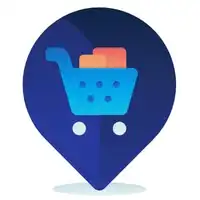 References
https://help.etsy.com/hc/en-us/articles/115015439127-How-to-Redeem-an-Etsy-Gift-Card-or-Promotion
Recent Posts