Do you know how much it costs to sell on Etsy or what are the fees and payments policy? these are the questions our readers ask a lot. Well, we´ve got you covered.
Starting a craft business, or any business on Etsy? It's a fairly simple process, but it's not without cost.
When it comes to starting up and selling on Etsy, there are some costs associated with selling on an online platform. There's a seller's fee, a listing fee, and some additional subscription costs if you opt for more professional site design options, or the extra perks of an Advanced Membership.
So, how much does it cost to sell on Etsy? On average to sell on Etsy, there are two fees you will incur, $0.20 Listing Fee and a 6.5% transaction fee on the sale price (including the shipping price you set).
This article looks at the costs associated with selling on Etsy, whether you're just looking to make a little extra money from your hobby, or trying to start a full-time business.
How Much Does It Cost to Sell on Etsy?
There's no actual cost to opening and registering your shop on Etsy. The costs come when you start listing and selling your products.
No matter what your status on Etsy, there are two fees you'll incur:
$0.20 Listing Fee:
Each item you list will have a $0.20 listing fee. It will only be withdrawn when the item sells, but it is automatic.
If your listing includes multiples of the same item, then the listing fee will only be applied to one of them. When it's sold, the listing fee will renew for the new inventory number.
For example, if you have 40 of one item, and you sell 6 of them, then you'll be charged $0.20 on the sale, then the single $0.20 listing fee will be reapplied to the 34 that remain.
6.5% Transaction Fee:
Every sale made through Etsy will incur a transaction fee. The transaction fee is a blanket fee over that covers:
The Price of the Item
The Costs For Delivery and any Gift-Wrapping Services
Any Personalization Fees
The transaction fees are deducted from your balance at the time of the sale.
Are There Any Other Fees On Etsy?
There are some fees that you can opt into or opt out of. These include subscription fees to special platforms or services, as well as fees for advertising.
Subscription Fees:
You can get an Etsy + Membership for $10.00/month.
This earns you a certain amount of advertising and listing credit each month, as well as discounts on certain other services, like personal websites.
Etsy supplies a tool called Pattern for the creation of customized websites. After a 30-day trial, users will be charged $15.00/month.
Advertising Fees:
You can choose certain types and levels of advertising fees to help sell your product. There are two main types of Advertising Fees you can choose from:
Etsy Ads: The price of Etsy Advertising is determined by the amount you want to pay for it.
Once you set your limit, Etsy will promote your products through the website until the limit is reached.
Offsite Ads: This allows Etsy to advertise your wares on partner sites.
Offsite Advertising fees are based on 'Attribution Orders' or times when a client clicks on your Etsy ad on another site and makes purchases within 30 days of that initial click.
For Sellers who have profits below a certain balance, this fee is 15% of Attributed Order sales.
For Sellers who have profits above that balance, the fee assessed is 12% of Attributed Order sales.
Read also: What Is Macy´s Return Policy after 90 Days? (Best Tips!)
Other Potential Fees:
In Person Sellers Fee: This is a fee assessed when you sell products listed on Etsy through another portal, like a Square Reader. In addition to the $0.20 listing fee, there will be a $0.20 Manual Sale fee.
Sales made this way will not be assessed the 6.5% Etsy payment fee. They may, however, be assessed processing fees for the different platforms and portals they use.
Payment Processing Fees:
Etsy handles transactions for eligible shops through Etsy Payments. Based on location and which bank you use, there may be fees attached to handling these transactions.
Delivery Fees:
Depending on location, you may qualify to purchase postage and package insurance through Etsy. The cost will be determined by the cost of shipping, optional signature confirmation, and package insurance.
There can also be currency conversions to consider if you use currency for selling or banking that is not USD.
There are also taxes that can be assessed, depending on the region you sell from.
Are There Ways to Counter the Costs of Potential Fees?
There are several ways this can be done, depending on what works best for you:
Increase Prices: Since you know the rates charged, then you can adjust your prices to include this so that your end profits are what you intended.
Cut Production and Shipping Costs: Can you find money-saving ways to make and transport your products?
Consider Your Ad Options Carefully: Is the extra exposure worth the potential fees?
Do Your Own Self-Promotion: Post on Facebook, LinkedIn, and any other social media you have.
Show Up to Sell In Person: Plan to attend Craft Fairs or other opportunities where you can sell your products in person. The fees are often less than online fees.
Don't Keep Listings that Aren't Selling: If it's not making you money, don't waste money continuing to advertise it.
Use Variation Listings: Offer the same products in different colors, or in different numbers, but under the same listing.
Create Bundles: Sell options for buying multiples in one pack, with the options for that item.
How Do Etsy Fees Compare to Sites Like Shopify?
Etsy start-up fees are generally cheaper than Shopify monthly subscriptions.
Etsy's listing prices can add up, as can fees for Ads and advanced shop models.
Etsy transaction fees are somewhat higher than the fees on Shopify.
A common recommendation is that Etsy is an excellent start-up platform, or a platform for those who don't have a large volume of inventory, or who want to test the reception to their products.
Shopify might be a more cost effective platform for those with a larger inventory or looking for a more permanent platform.
How Do I Manage the Fees on Etsy?
Make sure you know your budget. Weigh your options carefully.
Hobby or business, it's not always easy to calculate the costs versus the rewards of selling your work.
Many of the fees are optional, and can be auto-renewed or not. This gives you a chance to adjust what you're spending on fees based on your income.
---
Here are some of my favorite services, products, and Stores
There are affiliate links, so if you do decide to use any of them, I´ll earn a small commission. But in all honesty, these are the exact what I use and recommend to everyone, even my own family.
To see all my of most up-to-date recommendations, check out this resource that I made for you!
BEST Of The Best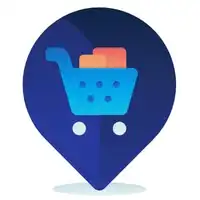 References
https://www.etsy.com/legal/fees/
Recent Posts