Have you ever asked yourself if eBay sells Amazon Gift Cards? EBay allows the sale of numerous gift cards because it's good business. If you're thinking about purchasing an Amazon gift card on eBay, be diligent in your research of the seller.
So, Does eBay Sell Amazon Gift Cards? Yes, Ebay sells Amazon gift cards on its site. However, sellers are offering them for different reasons. You'll find everything from plain gift cards to those with the Amazon logo sold on eBay for various denominations. Buyers should only purchase from reputable sellers with a history of good ratings.
Scammers sometimes sell gift cards on eBay, too. Read on for tips about what you need to know to purchase an Amazon gift card safely on eBay.
Why Does eBay Sell Amazon Gift Cards?
It seems weird, right? Why would an online selling platform want to allow the sale of gift cards for another online selling platform? But, if you think about it, it's a good business opportunity.
Sellers must pay a fee to sell items on eBay, regardless of what the items are. By allowing people to sell gift cards for other retailers, including direct competitors, eBay makes money off the competition. 
The general idea is that people are going to buy Amazon gift cards from somewhere, why shouldn't it be from Ebay?
Read Also: Does Circle K Sell Amazon Gift Cards (Best Tips Explained!)
Reasons People Sell Amazon Gift Cards on Ebay
The first thing you need to remember when you're looking for Amazon gift cards on Ebay is that not all sellers are selling them for the same reasons. We break them down into three general categories. Let's look at what they are.
Received as a gift – Some sellers simply received the cards as gifts from others. Rather than let the gift go to waste, they sell it on their eBay site to turn the gift card into cash they will use. They'll usually sell it for face value or below.
Bought at a discount – Other sellers purchase Amazon gift cards at a discount (usually in bulk) and sell them to make a profit. It's not impossible to do but it can be tough. The discount must be enough that they can profit above the price of the card and the fees involved with selling on eBay. The shipping cost must be considered, too. These sellers also sell for face value or slightly below.
Scammers – Scammers sell fake codes or used codes for Amazon gift cards. They also sell physical cards that aren't real. These sellers price gift cards in all sorts of amounts. They may be face value, deeply discounted, or overpriced.
How to Purchase Amazon Gift Cards Safely on Ebay
Start by looking at the eBay ad itself. Certain bits of information should be part of the description, while others should not.
You should see the seller's name and website, the type of gift card, the amount of the card, and the expiration date, if applicable. You should not see the gift card's identification number.
Another place to look is at the seller's feedback. As a general rule, only make purchases from sellers that have feedback ratings above 90%.
Also, pay attention to how many customers have given ratings. If the seller has a 90% rating, but they've only had six customers rate them, that's not enough feedback to trust.
How Much Should I Pay for an Amazon Gift Card on Ebay?
You shouldn't pay more than the face value of an Amazon gift card on Ebay. You're not getting your money's worth otherwise.
It doesn't make sense to spend more on an Amazon gift card than what you would spend at a store in your local area.
As a best-case scenario, try to find a seller who has the gift cards listed on a Buy Now option for less than face value. You may be able to score a really good deal and spend less than you would at a physical store.
Why Do People Buy Amazon Gift Cards on Ebay?
Diligent shoppers can save a lot of money by purchasing gift cards on Ebay. You can save up to 50% on some gift card purchases.
Read Also: Does Drug Mart sell amazon gift cards (Best Tips Explained!)
Though there's a risk involved and you should do a bit of research to find the best deals, it is worth it when you find gift cards for less than you would at a store.
Does Amazon Sell Ebay Gift Cards?
A search for eBay gift cards on Amazon will result in nothing other than gift cards to other sites and Amazon's own gift cards.
Though eBay allows sellers to list Amazon cards, the online retail giant does not reciprocate to return the favor.
Can You Use an Amazon Gift Card on Ebay?
Amazon gift cards can only be redeemed on the Amazon website or at an Amazon brick and mortar location.
You cannot use an Amazon gift card to purchase items on Ebay, regardless of whether you purchased it from the Ebay website.
Can I Purchase Anything on Amazon with My Amazon Gift Card?
You can buy almost anything on Amazon with one of their gift cards. There are two things you cannot use them for.
Kindle subscriptions, and
Other gift cards
Beyond those two categories, everything else is fair game.
Can I Get My Money Back If I Get Scammed on ebay?
eBay has a Money-Back Guarantee. If your case meets the criteria of the program, you can get your money back. eBay refunds money when items aren't received.
They also provide refunds for damaged or faulty items. You may get a refund for items that don't fit the description of what you saw in the listing.
The Bottom Line
eBay sells Amazon gift cards for a range of prices. Shoppers should be aware that scammers sometimes do make it through website security, but there are plenty of reputable sellers, as well.
Make sure you check out the seller ratings and comb through the ads carefully. Choose a seller with a well-established reputation. With a little research, you could find a super deal on your next Amazon gift card purchase.
---
Here are some of my favorite services, products, and Stores
There are affiliate links, so if you do decide to use any of them, I´ll earn a small commission. But in all honesty, these are the exact what I use and recommend to everyone, even my own family.
To see all my of most up-to-date recommendations, check out this resource that I made for you!
BEST Of The Best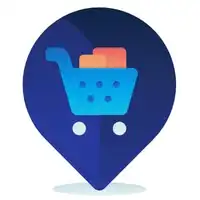 References
https://www.ebay.com/b/Amazon-Gift-Cards/172009/bn_18144924
Recent Posts