Have you ever asked yourself if Best Buy sells unlocked iPhones? You've just landed on the right page.
There are some who simply aren't caught up in being locked into contracts with one of the various carriers, such as T-Mobile, Verizon, or AT&T, and just want to be able to purchase an unlocked phone without the run-around of committing to one of these carriers.
So, does Best Buy sell unlocked iPhones? Yes, they do, Fortunately, and despite what a few articles scattered about may tell you, Best Buy does sell unlocked iPhones. While their selection of unlocked iPhones doesn't include the latest generations, there is still a pretty wide selection of unlocked iPhones to choose from.
Unlocked phones simply boil down to consumer choice in their preferred carrier or not getting bogged down in long-term contracts. Sure, purchasing unlocked phones won't allow consumers to indulge in monthly payments, however, there are a lot of advantages to it nonetheless. 
Best Buy's Selection of Unlocked iPhones is Pretty Vast
You're not going to find the latest and greatest on the unlocked iPhones with Best Buy. However, if you don't mind going back a generation or two, there are still plenty of options to go with under the Apple Umbrella.
The newest iPhone that Best Buy sells as an unlocked version, is the Apple iPhone 11 Pro Max.
6.22 x 3.06 x 0.32 in dimensions
Gorilla glass back and front
IP68 weatherproofing
Super Retina OLED display with Dolby Vision and HDR 10
Hexa-core CPU
4GB RAM
Apple A13 Bionic
Dual-LED Dual-Tone Flash HDR Camera with up to 4k/60fps video
HDR selfie-cam with up to 4k/60fps video
$500 to $600
As you can see, the iPhone 11 Pro Max is no slouch in the mobile technology department. Sure, the iPhone 12 is rocking a new design but there aren't miles of high-tech insanity that separates the two phones.
The iPhone 13 is basically a moderately suped-up iPhone 12 as well. The thing about Apple is that they release a new iPhone once per year and if you truly want to keep up with their best innovations, then you shouldn't even bother trying to upgrade until two generations have passed.
The Apple iPhone 11 comes complete with absolutely everything that Apple has to offer. It will play all of the same games as the iPhone 13, stream the same content in 4k, and the cameras are closer enough that you would have to be a professional photographer to find the small, detailed, differences.
Of course, there are some things that the iPhone 13 does better when it comes to camera technology, but if you're looking for the world's best camera, you should really go for an actual camera. 
Read Also: Best Buy Return Policy Without a Receipt? (Secrets You´ll Never Imagine)
Pros and Cons of Purchasing an Unlocked iPhone
While there are some cons to going with an unlocked iPhone (more specifically when purchasing one that is brand new), the pros far outweigh them. Sure, you'll spend a little extra money upfront, but the long-term savings are very real.
No binding contract
Long-term savings
Freedom of choice as to the carrier
No "bloatware"
Faster updates
Carrier Contracts
Let's say the cost of an iPhone 11 is $500 and you get it on a 2-year contract through Verizon. Verizon will require payments of $25 per month for 2 years. You'll end up paying $600 for the iPhone over that course of time, so Verizon makes a $100 profit. 
If you buy the unlocked iPhone outright, for $500, you will save $100 in the long term, even though you will have to pay for the entire price of the iPhone upfront.
Carrier Choice
You're also not limited to who your carrier is, whether it's Verizon, AT&T, or T-Mobile. This is a lot more advantageous in the short term, as it will allow you to speak with others and see which carriers have better signals in the area in which you live.
You also won't have to worry about "bloatware." Bloatware is a series of apps that are directly from the carrier that you probably don't want nor do you care for. For instance, buying an AT&T iPhone will come with a bunch of A&T apps.
You probably won't use most of the apps and that's not to mention the data collection process for each of these apps and what they are running in the background that's chewing up all of your RAM.
Faster Updates
Carriers serve as the go-between whenever you get an update. Let's say that Apple sends out firmware 15.4. Well, if you are with T-Mobile, then the update will filter through T-Mobile first before it comes to your phone.
Read Also: Does Best Buy Sell Amazon Gift Cards (Secrets Nobody Is Talking About)
That means you get your updates slower than you would if you have an unlocked iPhone with no carrier to filter your software updates through. It may not make a huge difference in the long run—maybe a day or two—but if you're excited about the newest update, you want it now, not when T-Mobile says so.
Pros
Cons
No long-term contracts Long-term savings
No bloatwareFaster updatesFreedomPerfect for international travel
Carriers have better insurance
No carrier support Miss out on exclusive offers
Cons of Having an Unlocked iPhone
The cons are few but are enough to possibly change your mind. You have to consider the fact that if your iPhone is giving you problems, the only one that you have to turn to is Apple. Fortunately, Apple iPhones can be fixed at your local Best Buy, carriers simplify the process. 
You'll also miss out on exclusive offers and huge discounts on qualifying iPhones. The reason that Best Buy doesn't offer brand new generation iPhones that are unlocked is that these phones are still under marketing contracts with various carriers.
Carriers also typically offer better insurance in case you lose, drop, or otherwise damage your iPhone. While Apple's plans are pretty nice, nothing beats going down to your local carrier and getting the problem fixed ASAP.
Final Thoughts
There are a lot of advantages to buying unlocked iPhones at your local Best Buy, especially considering the fact that they are priced reasonably and don't require that you lock yourself into a long-term contract with any of the three big-name carriers. 
Best Buy offers a good range of unlocked iPhones as well, so long as you are willing to step back a generation or two. 
---
Here are some of my favorite services, products, and Stores
There are affiliate links, so if you do decide to use any of them, I´ll earn a small commission. But in all honesty, these are the exact what I use and recommend to everyone, even my own family.
To see all my of most up-to-date recommendations, check out this resource that I made for you!
BEST Of The Best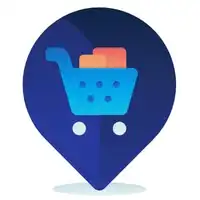 References
https://www.lifewire.com/before-you-buy-unlocked-phones-577494
https://www.technipages.com/the-benefits-and-disadvantages-of-getting-an-unlocked-phone
Recent Posts