Do you know if Verizon certified pre-owned phones are good? this is one of the questions our readers ask a lot. Well, we´ve got you covered.
Yes, Verizon Certified pre-owned phones may be a good fit for you if you want the nearly new gadget with the peace-of-mind from your phone company. Not only are you given a 90-day warranty, but you can purchase regular insurance on the used phone as well.
In the following sections, we will go over the pros and cons of Verizon pre-owned phones, as well as tips. 
With this information, you will be fully prepared to make your decision!
What are certified pre-owned phones?
Verizon has fully committed to the idea of saving their consumers money by inspecting pre-owned and traded-in devices, ensuring their condition, and then selling them at a discount.
Oftentimes individuals want to upgrade to the newest model and therefore trade it in to Verizon as they switch over. Not only does this save the consumer money, but it also gives the phone a new chance at life.
At Verizon, refurbished phones are certified to be in solid working condition. There are a series of checks that the phone goes through before it is resold.
Further, Verizon has come up with 4 different categories to let consumers know the condition of the phone that they are considering buying.
What is the draw of certified pre-owned phones?
Soon this article will discuss the different categories of pre-owned phones available through Verizon, but you should look at why some consumers opt for the pre-owned version. Some of these phones are highly discounted.
Whether you like to save money or you are having a hard time paying the full amount, pre-owned phones can you give peace of mind.
Generally speaking, the better the condition, the more expensive the phone. Even phones returned after a few days are available as certified pre-owned phones.
Essentially, you can get a "brand new" phone for $100 or more less than what you would pay on a New-In-Box phone. It is certainly beneficial to consider the possibility of a pre-owned phone.
Furthermore, Verizon offers a 90-day limited warranty on its certified, pre-owned devices. This warranty covers against a manufacturing defect within 90 days of the purchase. In the event that there is a defect, your phone would then be replaced with a comparable unit.
For additional peace of mind, you can also opt for Total Mobile Protection Insurance.
What does Verizon check when choosing to sell a certified pre-owned phone?
On every certified pre-owned phone that Verizon chooses to sell, Verizon performs an in-depth, quality inspection. This inspection ensures that the phone is functioning properly, from the battery, to the Wi-Fi, to every single key, and many other areas. To further boost your confidence in certified pre-owned phones from Verizon, you can also get Verizon's Total Mobile Protection Insurance for a pre-owned phone.
What is the quality of Verizon's certified pre-owned phones?
Verizon breaks down their certified pre-owned phones into four categories: Like New, Great, Very Good, and Good. It is important to know what to expect from these phones before you choose to buy one.
Since you will be shopping online for them, it is important to pay attention to the category your potential phone falls into and to set reasonable expectations.
Like New
This is the crème de la crème of the certified pre-owned phone category. These are the best and the ones you likely would not even be able to tell it had been used.
In fact, some may have been returned after a day or two as the previous consumer decided to go in another direction.
Per Verizon, they either have minimal usage or they have been completely rebuilt.
Great
Maybe the "Like New" prices are a smidge more than you would like to spend. This is where the "Great" category comes from.
The phone should be in amazing shape, but you may notice minor scratches and scuffs. Still a solid decision if you can overlook very minor exterior damage.
Very Good
"Very Good" phones should be in great working order, but they will show some more wear and tear than the "Great" phones.
Expect more scratches and scuffs, but you should remember that looks don't always mean worse use.
Good
This category is why it is important to know what to expect. Expect it to be an obviously used phone. If serious scuffs and scratches matter for you, look at a different category.
The same holds true for dents on the case or minor scratches on the glass. If you can overlook eh cosmetic damage, then "Good" phones may work well for you.
Are certified pre-owned phones a good idea for you?
Consumer Reports ran a survey that asked members how satisfied they were with their phones, noting the difference in responses between new phone owners and refurbished ones.
Refurbished phone owners were only 2 percent below their new phone owner counterparts. Is that two percent difference a make-or-break point for you?
Consider what accessories come with the certified pre-owned phone you are eyeing. Ensure you have the accessories you need or that you can obtain them.
If you must purchase them, keep this in mind when you are factoring in numbers on if a pre-owned phone makes financial sense for you.
Choices abound for Verizon's certified pre-owned phones
One of the nice things about Verizon's certified pre-owned phones is that you can search for your perfectly working, discounted phone online.
You can narrow it down from different models and colors to the different category that they fall into.  With the numerous options available, you will likely find your perfect phone at a cheaper rate than a brand new one.
One thing of note, when buying a certified pre-owned phone from Verizon you can return it within the first 30 days for a minimal restocking fee.
If the phone is not what you thought it would be, you can rest assured that you can return it to Verizon and select a different phone.
If you buy a phone off Craigslist or the like, you do not have this peace of mind, in the event you don't like the phone you receive.
Conclusion
Wondering about buying a used phone from Verizon? Now you know what Verizon offers with their certified pre-owned phones and can determine whether it is the right move for you.
---
Here are some of my favorite services, products, and Stores
There are affiliate links, so if you do decide to use any of them, I´ll earn a small commission. But in all honesty, these are the exact what I use and recommend to everyone, even my own family.
To see all my of most up-to-date recommendations, check out this resource that I made for you!
BEST Of The Best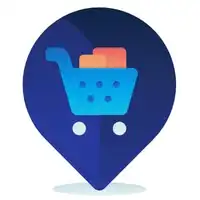 References
https://www.verizon.com/certified-pre-owned/
Recent Posts