Do you know what Apple Earphones Replacement policy is? this is one of the questions our readers ask a lot. Well, we´ve got you covered.
The Apple earphones are one of the coolest and most popular products launched by the company.
There is a line of regular wired earphones as well as wireless Airpods for those who want to get an even more immersive listening experience.
So, what is Apple earphones replacement policy? According to Apple earphones replacement policy, issues like crackling, static, loss of sound, or noise cancellation not working are all covered under the Apple Replacement Program. Your eligibility for the services also varies based on your warranty and AppleCare+ plan. Apple is known for its quality customer support and has always catered to its clients
Keep reading to find out all about the policy and what you can do if you're having problems with your earphones or AirPods.
About Apple's Limited Warranty
The first thing you should know is that your Apple earphones, or AirPods are automatically covered by a warranty for a limited time.
This warranty covers any manufacturing defects in the product for one year after you bought it.
This includes hardware issues with your earphones that might be making them faulty.
However, if you damaged the earphones or AirPods by accident, misuse, or unauthorized modifications, the warranty will not cover their repair or replacement.
Do I have Apple Limited Warranty?
Earpods (or wired earphones) don't come with a serial number. So, your product's receipt will be important in claiming your warranty.
If you want to check the warranty for other devices like Airpods, you can check for your warranty or AppleCare coverage by following these steps:
Go to www.checkcoverage.apple.com
Enter the serial number of your product
Follow the instructions and you'll find the necessary information
In case you don't know the serial number, you have another option:
Go to www.mysupport.apple.com
Sign in using your Apple ID
Choose the device you want to check
Now click on View Proof of Coverage
What should I do if my earphones are faulty or have stopped working?
There could be several issues you may suddenly start facing such as loss of sound, malfunctioned microphone, or hearing static or crackling in your earphones.
Apple Support shares some tips you can try yourself before bringing it to customer support.
Look for any debris or dust in the earphones port.
Check the charging cable for signs of wear and tear.
Clean the mesh part of each earbud using a clean and dry soft-bristled toothbrush.
Check the microphone for debris and clean them if you think there may be a blockage.
If there is a case on your iOS device, remove it first and then connect the earphones and check.
What are the service options for my Apple earphones?
If you have tried the steps mentioned above and your earphones still don't work, you can contact Apple Support and set up a Genius Bar appointment so an expert can take a look at the product.
There are three main options for Apple customers to get their devices checked:
Store repair:
You can simply take along your earphones or AirPods to your local Apple Store or an Apple Authorized Service center.
It is also suggested to bring along the box your earphones came in, as well as a proof of purchase. This will let them check the serial number and warranty for your product.
Mail repair:
You can talk to Apple Support and ask them if mailing the earphones is possible in case you can't go to the store yourself. In this case, Apple usually sends a prepaid shipping box for your product.
This option may only be applicable for headphones like Airpods, Airpods Pro, and Airpods Max, and not the standard earphones.
Contact Apple Support:
It's always advised to discuss your options with a customer support representative at Apple. You can easily find Apple Support online and get in touch with their team.
How do I know if I'm eligible for Apple's Replacement Policy?
You have to follow the above-mentioned steps to find out your options depending on the problem in your earphones, and what is causing them.
Only an Apple certified technician will be able to tell if your earphones are eligible for a replacement.
If the problem can easily be solved, you will get the option to have them repaired. However, the genius bar will certainly replace them if they are found to be faulty.
So, your best bet is to get the earphones checked by the company itself. Do not to fix them yourself as this may cause further damage and make you ineligible for a replacement.
AppleCare+ for Headphones
You can also purchase AppleCare+ for products like Airpods, Airpods Pro, Airpods Max, and Beats. However, this option is not available for the standard Apple wired earphones.
With the AppleCare+ plan, you can get an extended warranty coverage of two years from the date of purchase.
Plus, every 12 months you will get support for two incidents of accidental damage with service charges of only $29 (plus tax).
You will also get Battery Service coverage and 24/7 priority access to the technical support team.
The charges for the 2-year fixed AppleCare+ plan are:
$29 for Airpods, Airpods Pro, and Beats
$59 for Airpods Max
How to buy AppleCare+ for headphones
You can sign up for AppleCare+ with the purchase of your new headphones
Or you can purchase it within 60 days of getting your new headphones: Open your iPhone or iPad > head to Settings > tap Bluetooth > tap on the ⓘ button for the headphones
You can also purchase it online by going to https://mysupport.apple.com/add-coverage/producttypes
Head to an Apple Store with the headphones and proof of purchase
Or you can call 800-275-2273 (they will also ask for proof of purchase)
Importance of Apple Certified Technicians
If your Apple product starts showing problems, you may be tempted to head to just any repair store or technician offering to fix it at a low price.
However, this is not recommended by Apple as there is standard procedure set by the company to carry out repairs with safety.
To get the best assistance and help, always consult an Apple certified technician.
---
Here are some of my favorite services, products, and Stores
There are affiliate links, so if you do decide to use any of them, I´ll earn a small commission. But in all honesty, these are the exact what I use and recommend to everyone, even my own family.
To see all my of most up-to-date recommendations, check out this resource that I made for you!
BEST Of The Best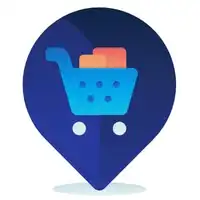 References
https://www.apple.com/support/products/headphones/
Recent Posts