Do you know what Best Buy's return policy without receipt is? this is one of the questions our readers ask a lot. Well, we´ve got you covered.
Best Buy has a plethora of great electronics and entertainment products to buy to make your home the best place to host your friends and family.
What if you buy something that doesn't quite work out as well as you might have hoped? Just return it, right? Then you realize that you don't have your receipt anymore. Now what?
So, what is Best Buy's return policy without a receipt? Best Buy will accept returns without a receipt as long as you can prove that you actually purchased the item. You can present a credit card statement or packing slip as proof of purchase, and you will also need to show a valid form of identification.
These products must be returned within two weeks of purchase. Your alternative form of purchase proof will help confirm the purchase date.
The product must also be in working condition and contain all of the accessories it came with including the original packaging.
In this article, we will review some other aspects of Best Buy's return policy including their holiday purchase return policy and the amount of time after you have to return an item.
Additionally, we will cover whether or not Best Buy charges a restocking fee for returned items and take you through the steps of returning an item to Best Buy.
Does Best Buy Charge a Restocking Fee for Returned Items?
Best Buy does charge a restocking fee of 15% of the product's price for cameras, mopeds, camcorders, projectors and screens, mopeds, drones, and special order items.
They also charge a $45 restocking fee for all devices that require activation excluding prepaid cell phones.
If the product remains unopened, a restocking fee will not be charged. Additionally, members Best Buy Totaltech have the privilege of not paying a restocking fee for qualifying products.
For products that are purchased and returned in Colorado, Iowa, Ohio, South Carolina, Oklahoma, Mississippi, Hawaii, and Alabama, restocking fees will not apply.
What Is Best Buy's After Christmas Return Policy?
Since holiday shopping constitutes a huge portion of Best Buy's sales, they have a special policy for returns made primarily during the season before and around Christmas.
Best Buy realizes that not everyone will be thrilled with the gifts they receive so their return policy is a little bit different from the normal one.
Any product purchased between October 16 and January 2 of the following year can be returned by January 16 for a gift card totaling the value of the product you returned.
Make sure to bring the gift receipt with you as proof of purchase or else the return may be denied.
Read also: What is Best Buy's Return Policy After Christmas? (Secrets Nobody Is Talking About)
How Do I Return an Item to Best Buy?
You can return any item you purchased from Best Buy's online store or physical store to any Best Buy location. You will need to bring proof of purchase which is most commonly in the form of a receipt or packing slip as well as photo identification.
You will be refunded in the same way that you paid for the item.
If you bought a product online and want to ship it back, you can print off the free pre-paid shipping label and use drop it off at a UPS store to send it back to Best Buy and get a refund for the product.
Major appliances have a slightly different return method than other products. There is a special phone number to call that is not a local store location in order to arrange for a return on an appliance that will need to be picked up.
Read also: Best Buy Return Policy Opened Electronics (Secrets Nobody Is Talking About)
How Long Do I Have to Return an Item to Best Buy?
Most items from Best Buy need to be returned within fifteen days of purchase. For certain rewards members, that return period is extended.
For example, Best Buy Elite members have thirty days to return items, Best Buy Elite Plus members have forty-five days, and Best Buy Totaltech members have sixty days.
For devices that need to be activated such as tablets, cell phones, and mobile hotspots, there is a fourteen day return policy regardless and rewards member status.
The only exception to this rule is for devices associated with Verizon, in which case you have thirty days to return the product.
Conclusion
Best Buy has a wide range of products including electronics, appliances, and mobile devices that can all be returned as long as you can provide proof of purchase.
If you don't have your receipt, a packing slip or credit card statement can suffice to show that you purchased the product within the last fifteen days.
Some products will require a restocking fee unless you purchased and returned it in a specific state, the product remains unopened, or you are a member of the highest Best Buy rewards program.
While most products have a return time period of fifteen days after purchase, if you belong to one of the Best Buy's rewards programs, you have at least thirty to sixty days to return your unwanted items.
For items purchased within the Christmas season, Best Buy recognizes that most of these are gifts so you have until mid-January to return these products.
Best Buy products can be returned to any physical store location unless it is a major appliance that was delivered to your house. Products purchased online can be shipped back to Best Buy or brought into a physical store for a return.
---
Here are some of my favorite services, products, and Stores
There are affiliate links, so if you do decide to use any of them, I´ll earn a small commission. But in all honesty, these are the exact what I use and recommend to everyone, even my own family.
To see all my of most up-to-date recommendations, check out this resource that I made for you!
BEST Of The Best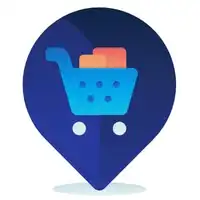 References
https://www.bestbuy.com/site/help-topics/return-exchange-policy/pcmcat260800050014.c?id=pcmcat260800050014
Recent Posts