Do you need a CDL to drive a dump truck? this is one of the questions our readers ask a lot. Well, we´ve got you covered.
Dump trucks are often associated with a Class B Commercial Driver's License. They're already large vehicles and carry loads of concrete, steel, and other extraordinarily heavy cargo.
They don't quite meet the standards of semi-truck/trailer rigs, but they're usually pretty close.
So, do you need a CDL to drive a dump truck? Yes, you most likely need a CDL to drive a dump. However, if the truck exceeds 26,001 lbs in Gross Vehicle Weight Rating (GVWR), then there's no question about it and you'll have to have a CDL.
In fact, it depends on the size of the dump truck and your definition of a dump truck
Most dump trucks are integrated—meaning the cargo-carrying section behind the cab is attached and part of the vehicle—so they can get away with 26,001 lbs and less than 10,000 lbs of cargo without having to go from Class B to a Class A.
The only thing that separates a Class B CDL from a Class A CDL is the GVWR of what you're towing. Anything more than 10,000 lbs requires a Class A. 
What Are The Requirements To Obtain A Class B CDL?
The first thing that comes to mind is a truck driving school, however, truck driving schools aren't required to get a CDL of any kind.
Where truck driving schools usually excel is in the fact that some potential employers are willing to pay your way through for a contractual work requirement.
Not every state requires the exact same prerequisites that every other state does when it comes to obtaining a Class B CDL.
Fortunately, they're all pretty similar and its a safe bet that the following steps are going to be pretty close across the board:
General Knowledge Exam: Written examination that's similar to the first time you applied for your Learner's Permit
Test On Air Brakes Knowledge: Som at-home studying will get you through this written examination
Pass A Medical Exam: This is a standard procedure and all CDL holders have to take one
Driving Record Review: Submit the appropriate documentation and your vehicle driving history will be reviewed
Pay the Appropriate Fee: Varies by state but there's always an application fee
Receive Your Learner's Permit: Just like being 15 all over again except you'll have to log a defined set of hours before submitting for your Class B CDL
Once you've logged a certain amount of hours on the road in a dump truck or a similar vehicle in weight, you'll receive your Class B CDL and will be able to use it to find any job that includes driving dump trucks, concrete trucks, or similar vehicles.
Read also: Do I Need A CDL For Trucks Under 26,000 Lbs? (DOT Regulations)
Does Driving A Dump Truck Pay Well?
Driving a dump truck is a career path type of job that will also help you gain experience driving in a large, heavy vehicle, which could pay dividends down the road if you want to try for a Class A CDL.
The median salary for dump truck drivers in the U.S. is $34,000 per year.
There are three main advantages for holding a Class B CDL and driving a dump truck:
Increasing Demand: There is an ever-increasing demand for truck drivers, coupled with the fact that job projections over the long term, create stability within the profession.
Endorsements: Getting endorsements really up the levels on the pay scale.
Overtime: You may blanch at the idea of $34,000, but that doesn't include overtime. In the construction business, you can expect a lot of overtime opportunities at Time and ½ and Double Time pay rates.
A lot depends on who you work for and whether or not you are an owner-operator. Owner-operators are different in that they own their own dump truck and have more control over how much they're paid.
Read also: How Much Weight Can You Tow Without A Commercial License (Pull Without a CDL)
AN owner-operator with a Class B CDL can make well into six-digit figures.
Endorsements are also very important and each one you have demands a higher pay scale.
Hazardous Materials: Having the H endorsement on your Class B CDL means you'll get paid more for transporting hazardous materials. Pay rates can easily push north of $1,000 a week.
Air Brakes: Having an air brakes endorsement on your Class B CDL usually comes with higher pay as well. Your range of drivable dump trucks is increased as well as your skill that employers pay more to access.
Other endorsements require a Class A CDL and the ones that you can achieve with a Class B will require an examination and somewhere between $5 and $10 to cover the application fee.
If you're new to the truck driving business, a Class B CDL is an advantageous stepping stone to move on to bigger and better things.
The experience you'll gain is worthwhile, you'll be paid well, and you'll have a leg-up in the industry when it comes time to advance your career.
Read also: Do You Need A CDL To Drive An F-550 (Best Tips!)
All Things Considered
You'll most likely need a Class B CDL in order to drive a dump truck unless the dump truck in question is the world's smallest—there are, after all, F450 hybrid types that could be considered a dump truck and don't require a Class B CDL.
However, if you're looking into the truck driving business, there's no reason to not want a Class B or A Commercial Driver's License because of the career opportunities it opens up and the considerable pay that you can take advantage of.
Also, it's not a stringent process to obtain a Class B CDL, especially since dump trucks are single vehicle that isn't towing a heavy trailer.
Most importantly, you'll gain the experience you need and will have an advantage if you ever decide to upgrade.
---
Here are some of my favorite services, products, and Stores
Thank you for reading this article. I hope it helps you find the most recent and accurate RV, camping information. Here are some services, products, and Stores that I use and hope you´ll also find helpful.
There are affiliate links, so if you do decide to use any of them, I´ll earn a small commission. But in all honesty, these are the exact what I use and recommend to everyone, even my own family.
To see all my of most up-to-date recommendations, check out this resource that I made for you!
Top Pick
Best RV Supplies
+ Great Products & Services
+ Approved
+ Save Thousands of Dollars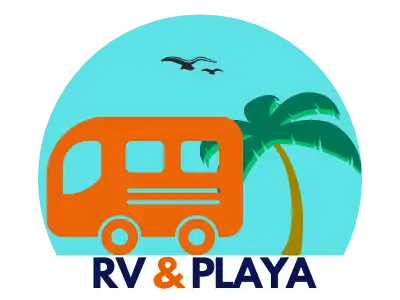 References
https://www.ridgebackbodies.com.au/is-a-dump-truck-driving-a-good-job/
https://driving-tests.org/how-to-get-a-cdl-license/
Recent Posts