Do you know what the Class B CDL Max Weight limit is? this is one of the questions our readers ask a lot. Well, we´ve got you covered.
It generally takes between 4 and 8 weeks to obtain a Class B CDL. Most training courses aren't very expensive and the regimen often comes with job placement once your training is completed. Once your class B CDL is in hand, what can you drive with it?
So, what is the Class B CDL Max Weight limit? With a Class B CDL, your max weight limit is 26,000lbs and there is no different than a Class A CDL, as it is not listed. However, A Class B can drive anything with a GVWR of 26,001lbs or more. The limitation is in towing capacity and is fixed at 10,000lbs maximum.
In layman's terms, a Class B CDL driver can drive anything that a Class A driver can. The difference is in what's being towed.
A Class B CDL cannot tow anything heavier than 10,000lbs, or anything "rated" as heavier than 10,000lbs.
GVWR is confusing to non-CDL holders. It's not the literal weight of what's being towed or driven. What it defines is the carrying capacity. If a trailer has a potential weight—fully loaded down—of more than 10,000lbs, a Class A CDL is needed.
Is That The Only Distinction Between Class A and Class B?
Class A CDL holders are classified as able to drive tractor/trailers, whereas Class B is relegated to "single vehicle." However, that just makes the point of what separates a Class B CDL and a Class A CDL.
Since a tractor/trailer is a semi that pulls a trailer, the definition of what a Class B can pull and what a Class A can pull remains the same.
The trailers attached to semis have a GVWR that is much higher than the allotted 10,000lb GVWR limitation for Class B CDLs.
Aside from that, it is the only distinction separating Class B CDL holders from those who hold a Class A CDL.
Read also: Do I Need A CDL For Trucks Under 26,000 Lbs? (DOT Regulations)
What Kind Of Trailers Can I Haul With A Class B CDL?
So long as it's under the 10,000lb GVWR maximum, you can haul any kind of trailer you want. You have to be specific, as most trailers don't outright market their GVWR when you're browsing the internet or the parking lot.
Most landscaping trailers are going to be 10,000lbs or lower, which makes sense if they're being towed by a dump truck loaded with sod or fill. Occasionally, you'll find dump trailers with a low enough GVWR.
Enclosed trailers are often under 10,000lbs, and can carry vehicles, horses, cattle, or other heavy-duty cargo which won't exceed the limit.
Some enclosed workstations—like the kind you'll often see on construction sites but generally a little smaller—will make it just under the GVWR limit, as well as open trailers that aren't extremely long and wide.
Remember, the longer and wider it is, the higher the GVWR.
Read also: How to Measure Towing Capacity, GVWR, GCWR, Truck, Trailer
How To Get Your Class B CDL
Before you start your training for a Class B CDL, you'll have to undergo the application process, which is more than just filling out a job application and waiting for a phone call.
The three things that any potential employer/trainer will look at first will be:
Making sure your driver's license is current
A ten-year background check on your driving history
A medical examination and form
The next step in the application process is to apply for what is called a Commercial Learner's Permit. That's right, it's like going back in time and starting at age fifteen with the exception that everything is commercial instead of personal.
To get a learner's permit, you'll have to pass a general knowledge examination to move on. After the examination, it's a matter of passing the pre-inspection test and the driving test.
You pay the associated fees for your Class B CDL and await its arrival in the mail.
Read also: What's The Longest Trailer You Can Pull Without A CDL? (Explained)
What's The Pay Range For Class B CDLs?
The biggest reason that people make the jump from a Class B CDL to a Class A CDL is the extreme pay differences between the two. Your typical, average pay range for a Class B CDL driver is $20/hr.
That may seem significant but it also depends on where you reside and the area's cost of living. In terms of per year, Class B CDLs can pull in anywhere from $20,000 to $40,000. Much of that depends on whether or not you're working overtime.
Most Class B CDLs are going to be applicable in the construction and manufacturing industry, where overtime is mandatory.
Dump trucks, cement trucks, transportation buses, load-bearing vehicles, and crane operators typically carry a Class B CDL.
Jumping from a Class B to a Class A could potentially put you in the range of six figures, especially for long-haul truck drivers who spend a lot of time on the road.
Of course, a Class B driver can also operate Class C vehicles, but trending downward isn't likely to pay better.
All Things Considered
There's not a whole lot that separates a Class B CDL driver from a Class A CDL driver.
The loads are different, and the lengths of the tractor/trailer rigs could take some getting used to, along with the 10,000lb limit on pulling.
However, the 26,001 limitation is the same for both
As far as understanding the difference between the two and the max weight for the Class B CDL drivers, there's only one distinction.
If you want a Class B CDL, now you know what you can drive and what you can pull.
---
Here are some of my favorite services, products, and Stores
Thank you for reading this article. I hope it helps you find the most recent and accurate RV, camping information. Here are some services, products, and Stores that I use and hope you´ll also find helpful.
There are affiliate links, so if you do decide to use any of them, I´ll earn a small commission. But in all honesty, these are the exact what I use and recommend to everyone, even my own family.
To see all my of most up-to-date recommendations, check out this resource that I made for you!
Top Pick
Best RV Supplies
+ Great Products & Services
+ Approved
+ Save Thousands of Dollars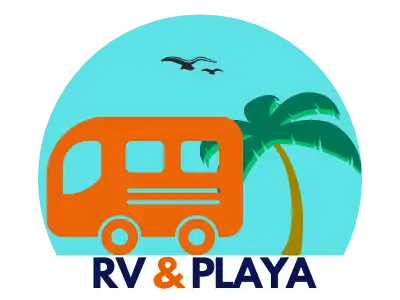 References
https://www.allstatecareer.edu/blog/driving-training/what-is-the-difference-between-cdl-a-cdl-b-and-class-c-licenses-for-commercial-truck-driving.html
https://www.indeed.com/career-advice/career-development/class-b-license
Recent Posts