Do you know if you need a CDL for trucks under 26,000 Lbs? this is one of the questions our readers ask a lot. Well, we´ve got you covered.
The funny thing about CDLs is that they aren't based on actual weight. Whether or not you need one is wholly determined by what the "GVWR" of the vehicle is and the GVWR of whatever is being towed.
So, do I need a CDL for trucks under 26,000 Lbs? No, according to the Department of Transportation—along with every state-level DoT or other transportation authorities—you do not need a CDL if the GVWR of the vehicle you're driving is less than 26,000lbs.
If you're curious about what GVWR is, it's the potential weight that a vehicle can carry combined with the vehicle's weight.
If your vehicle weighs 15,000lbs, and it can haul 12,000lbs, you'll need a CDL to drive it because it exceeds 26,000lbs GVWR.
Technically—or maybe we should say theoretically—you can drive a vehicle that has a GVWR of 25,000lbs and haul a trailer with a 9,500lb GVWR and be completely fine. Good luck not getting pulled over and checked, however.
What Other Stipulations Are There?
You'll have to have a Class B or a Class A CDL to drive anything over 26,000lbs GVWR (Gross Vehicle Weight Rating).
If you drive a vehicle that doesn't exceed the GVWR of 26,000lbs but you're towing something that has a 14,000lb GVWR, you'll need a CDL, unless you can prove its personal use.
It doesn't matter if you're driving an F150 and pulling an empty, 14,000lb GVWR trailer. The GVWR is everything and you would have to have a CDL in that instance, instead of qualified exemptions
Of course, it may seem silly to need a CDL to haul around an empty trailer, however, that's the way it is.
You could only use it to haul around lightweight loads. But, if that's the use you're going to put it to, and it's for work or commercial purposes, purchase a trailer with a GVWR lower than 10,000lbs.
Read also: Do I Need A CDL For Private Or Personal Use? (Bus, Trailer)
Are There Any Exceptions – DOT Regulations
The Department of Transportation, which is universal with all fifty states, calls it an exemption.
There is a list of individuals, employees, and employers who are exempted from needing a CDL license when driving vehicles that exceed the GVWR.
Farmers: Farmers are exempted from needing a CDL in several circumstances.
Personal Use: In certain circumstances, if you can prove it's absolutely for personal use, it's exempt.
Emergency Vehicles: Ambulances, Fire Trucks, and other emergency vehicles.
Military Vehicles: During active duty and for military purposes.
Public Transit: In very limited circumstances.
Recreational Vehicles: Essentially campers, so long as it's recreational and doesn't exceed weight and length limits in some states.
Straight Trucks: Exclusively for personal use and not for sale.
Out of the above list, farmers are granted the most exemptions under federal and state laws. So long as farmers—including family (over the age of 21) and employees—are operating it for purely agricultural reasons.
That includes transportation of farming equipment, supplies, or products on the way to the market—so they get a bit of a commercial break as well—farmers are exempt.
The only major stipulations are that operating any exempted equipment cannot extend out to 150 air miles beyond the farmer's property.
They also lose their exemption for any commercial activity outside of transporting goods to the market.
Read also: What's The Longest Trailer You Can Pull Without A CDL? (Explained)
Even if the person driving the vehicles aren't farmers themselves, so long as they are family or employed by the farm, they fall under the exemption. 
Military and emergency vehicles are more of a common-sense law.
The Department of Transportation, as well as state DoTs and local authorities, understand that military and emergency personnel are extensively trained in the use of this equipment.
Probably even more so than what is required for a Class B or Class A CDL. So long as they are operating the equipment during times when it is job-related, they meet the standards for exempted drivers/operators.
As far as public transit is concerned, the exemption is very specific and it only applies to parking or maneuvering the vehicles for maintenance within the parking area or property.
Straight truck drivers are only exempted if they are operating the vehicle for absolute personal use and are not planning on selling anything that is being transported.
Read also: Types of Trailer Hitches and Hitch Classes // Towing Hitches (Explained)
What About The Class C CDL?
Class C CDL does fall under the 26,000lb GVWR limit for Class B and Class A CDL holders. However, a Class C CDL is a very specific license, generally used for a specific type of vehicle and cargo.
Typically, you can drive anything less than the 26,000lb GVWR limitation, except for the vehicles that require a Class C CDL.
Most of the requirements for a Class C CDL involve transportation that has more than 16 passengers or hazardous cargo.
Driving a school bus, for instance, requires a lot more than just a driving test to ascertain whether or not you can handle a school bus. 
There are also background checks, along with more forms and applications than what is typical for a CDL application process.
So while a Class C CDL is required for vehicles that are under the 26,000lb GVWR limits, it only pertains to certain vehicle types that farmers, personal use drivers, emergency vehicles, or fire trucks aren't going to use.
School buses or similar transportation buses are used in military operations all of the time, however, military use falls under the exemptions as well, so there are no worries on that one either.
Read also: How to Measure Towing Capacity, GVWR, GCWR, Truck, Trailer
Final Word
So long as you have a solid understanding of how GVWR is determined, and whether or not your vehicle and/or trailer exceeds the limitations, there shouldn't be any problems with driving vehicles under the GVWR limits.
Honestly, there shouldn't be any problems driving vehicles that are over the GVWR limits either, so long as it falls under the categories listed above, or is being used strictly for personal reasons.
The Department of Transportation—both at the state and federal level—isn't exactly shining a magnifying glass on who and who doesn't have a required license while driving a particular vehicle.
However, don't be surprised if you're hauling something that has a GVWR over 10,000lbs and the State Highway Patrol or State DoT pulls you over. It happens all the time. Just remember, personal use only and you'll be just fine.
---
Here are some of my favorite services, products, and Stores
Thank you for reading this article. I hope it helps you find the most recent and accurate RV, camping information. Here are some services, products, and Stores that I use and hope you´ll also find helpful.
There are affiliate links, so if you do decide to use any of them, I´ll earn a small commission. But in all honesty, these are the exact what I use and recommend to everyone, even my own family.
To see all my of most up-to-date recommendations, check out this resource that I made for you!
Top Pick
Best RV Supplies
+ Great Products & Services
+ Approved
+ Save Thousands of Dollars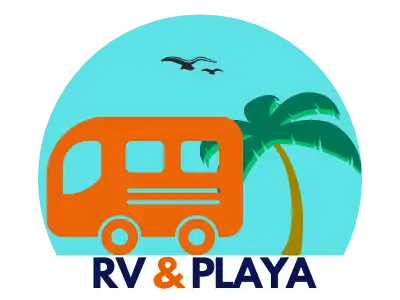 References
https://www.indeed.com/career-advice/career-development/class-c-license
https://www.truckingtruth.com/wiki/topic-39/cdl
Recent Posts