Do you know what are CDL restrictions – O, E, M, and L restrictions? this is one of the questions our readers ask a lot. Well, we´ve got you covered.
The divide between what constitutes the necessity for a CDL restriction and not can be very narrow. Obtaining a commercial license requires several areas of training or provable, performance-based experience.
So, what are the CDL restrictions? O, E, M, and L are alphabetical restriction codes that state—on a CDL commercial license—what the driver is restricted from doing. The restrictions are very specific and, in order to be lifted, require certain levels of training. However, Restriction codes for commercial licenses cover most of the alphabet.
CDL licenses are obtained by going to school, training programs, or testing out and passing the various protocols required for a specific license.
Fail one part of the test and you may still be granted a CDL, however, the failed portion would end up as a letter restriction on your license.
No Semi-Trailer Restriction (O)
An "O" is a CDL restriction that indicates that the driver has yet to perform the testing and evaluation process for semi-trucks, fifth-wheel setups, or tractor-trailers.
Until that restriction is taken care of, a CDL holder cannot drive any of the above three vehicle types.
Generally, those who take the test for a Class A CDL with an "O" restriction, test with vehicles that have "pintle" hook connections or some other type.
Pintle hook hitches are used to tow up to 100,000lbs and are typically used in military vehicles, heavy trucks, and construction vehicles.
Read also: What Truck Can Tow 40,000 lbs. (With 3 Examples of Heavy Duty Pickup Trucks)
No Manual Shift Restriction (E)
This is the most restrictive code because there are very few occasions where you will carry a Class A CDL and drive a non-manual shift vehicle. With this restriction, drives are limited to automatic transmission vehicles only.
An enterprising individual, looking to get a Class A CDL, should never test in an automatic vehicle because the vast majority of heavy-duty vehicles that require a Class A Commercial Driver's License are going to have manual transmissions.
Obtaining a vehicle that requires a Class A CDL is more difficult for today's license applicants since the car market has largely gotten away from manual transmission vehicles, despite their advantages.
To get rid of the "E" restriction, simply test out in a manual transmission vehicle or avoid testing in an automatic to begin with.
Read also: Do I Need A CDL For Trucks Under 26,000 Lbs? (DOT Regulations)
Passenger Vehicle Or School Bus Only Restriction (M)
This is a restriction that applies to anyone that holds a Class A CDL but only obtained an "endorsement" to drive passenger vehicles or school buses.
Either type of vehicle falls under the categories of Class B and C licenses.
This is a restriction but often, drivers who operate school buses or large, passenger vehicles were specifically applying for a CDL for that purpose.
It's not a restriction based on a failure to pass.
Read also: What's The Longest Trailer You Can Pull Without A CDL? (Explained)
No Full Air Brake Restriction (L)
There are a number of unfortunate circumstances that can lead to having an "L" restriction on a Class A CDL.
Completing your Class A CDL with a vehicle that doesn't have air brakes
Failing the air brakes pre-inspection test (occurs before driving test)
Failing the written test portion in air brakes
Of course, the only way to remedy this is to retake the test or test with a vehicle that has air brakes while passing both the written and pre-inspection checklist.
Read also: Do I Need A CDL For Private Or Personal Use? (Bus, Trailer)
How To Remove Restrictions And Add Endorsements To/From A CDL
There are three different types of Commercial Driver's Licenses and ten different restriction codes that may or may not go along with them.
Also, there are six different endorsements (letter coded) that can be applied to a CDL as well.
In order to remove restrictions from a Commercial Driver's License, one or more of several things has to happen:
Take additional testing—usually consisting of written knowledge
On-the-road testing with the specific type of vehicle—that has the features you want to test for—will result in a CDL matching your preferred profile
Medical evaluations with annual self-certification
Payout any additional fees necessary for testing or removing restrictions
Applying for endorsements is essentially the same. You do so by testing—by written or on-the-road—for the particular endorsement you're seeking.
Endorsements include:
Hazardous Materials (H) Written Knowledge Test only
Tank Vehicles (N) Written Knowledge Test only
Passenger Endorsement (P) Written Knowledge and On-The-Road Testing required
Combination of Tanker and Hazardous materials Endorsement (X) Written Knowledge Test only
School Bus Endorsement (S) Written and On-The-Road Testing required
Double or Triple Trailer Endorsement (T) Written Knowledge Test only
Some endorsements come with significant benefits, most notably in pay rate. For instance, the tanker endorsement alone can raise pay from $50,000 to $70,000.
Also, some endorsements come with far more than just a written or an on-the-road test. The school bus (S) endorsement also requires background checks, additional application forms, and more fees.
There are also scenarios where a Commercial Driver's License can be downgraded. Whether it's done voluntarily or comes in the form of a surprise letter in the mail, there are instances where restrictions can be added or a CDL simply downgraded from one class to another.
This usually happens when drivers neglect to submit their medical certificates or CDL self-certification documents.
Not all states are the same, but most require self-certification annually or once every two years. If you fail to submit your self-certification or medical certificate on time, it's likely your CDL will be downgraded.
That doesn't mean it will be downgraded to certain restrictions. Most often, it's downgraded to the point that you have the same privileges as a standard driver's license or no CDL at all.
All Things Considered
Restriction codes are used to track a driver's qualifications—or lack thereof—essentially as a safety standard by keeping unqualified CDL holders from accessing and driving equipment they haven't proven they can operate.
Most states follow the same structure that stems from the Department of Transportation when it comes to CDLs, restrictions, and endorsements. However, it's important to know the procedures for each state.
No Class (A, B, or C) CDL exists within its own bubble and is subject to whatever restriction a driver either hasn't tested for or failed to complete.
Thankfully, the process includes remedies along with career-enhancing endorsements.
---
Here are some of my favorite services, products, and Stores
Thank you for reading this article. I hope it helps you find the most recent and accurate RV, camping information. Here are some services, products, and Stores that I use and hope you´ll also find helpful.
There are affiliate links, so if you do decide to use any of them, I´ll earn a small commission. But in all honesty, these are the exact what I use and recommend to everyone, even my own family.
To see all my of most up-to-date recommendations, check out this resource that I made for you!
Top Pick
Best RV Supplies
+ Great Products & Services
+ Approved
+ Save Thousands of Dollars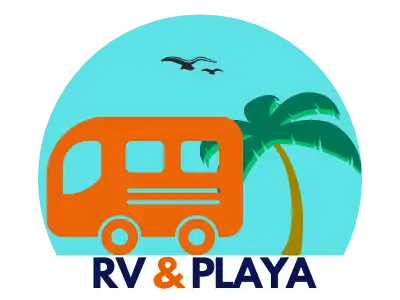 References
https://www.truckingtruth.com/wiki/topic-41/cdl-endorsements
https://www.dmv.org/cdl-endorsements.php
Recent Posts