Do you know what truck can tow 40,000 lbs? this is one of the questions our readers ask a lot. Well, we´ve got you covered.
Trucks have drastically increased their towing abilities, and new standards started to ensure that your vehicle will perform as advertised. Generally, about 20,000 lbs to 30,000 lbs are considered heavy-duty, so you may need to settle for something bigger and more modified if you want a truck that can able 40,000 lbs. 
So, what truck can tow 40,000 lbs? below you can find a list of trucks that can tow 40,000 lbs:
Ford F-750
International CXT
Dodge Ram 3500
Keep reading to get a list of the available trucks that can tow 40,000 lbs and some of the features included and a price range.
What measures towing capacity?
One of the critical things to keep in mind while searching for a truck with a lot of tow capacity is that not all trucks measure towing capacity in the same way.
There are times when it will instead show you the Gross Vehicle Weight Rating or GVWR and the Gross Combined Weight Rating or GCWR.
The GVWR is the maximum operating weight of the truck. The GCWR is the maximum combined mass of the truck allowable on the road.
These rates allow for differences in the engines in the trucks and other add-ons and accessories that can add weight and power to your vehicle.
Read also: How to Measure Towing Capacity, GVWR, GCWR, Truck, Trailer
What you need before towing
You might think that the engine and torque are the beginning and end of deciding what your truck is capable of towing.
Still, other features go into how much your vehicle can tow without exceeding the manufacturer's recommendations.
One of the most important things to consider is if the hitch capacity matches or, better yet, exceeds the weight you plan to tow as well as the maximum weight the truck's suspension can handle.
It would be best to consider the wheels, their total load rating, and how much air pressure they have before trying to tow a weight like 40,000 lbs.
Read also: What's The Longest Trailer You Can Pull Without A CDL? (Explained)
What equipment do you need for towing?
There is no simple answer to what truck you should choose, significantly since many trucks nowadays can be modified or have extra features added that allow for them to tow more weight if you need them to.
However, you should find a truck that has a relatively high towing capacity already before adding other features and hitches.
Aim for a towing capacity of 30,000 lbs before modifications. 
Here is some other equipment besides the truck that you will need or help you tow heavy loads.
Gooseneck hitch
One way to increase your towing abilities even beyond the truck factory towing capacity is to get a truck that can use gooseneck towing.
To use gooseneck towing, you will need a gooseneck hitch that will allow you to haul more weight than some fifth-wheel trucks, but the gooseneck hitch is smaller and lighter.
One drawback to keep in mind is that it's more challenging to hook your truck up to a gooseneck hitch than a fifth-wheel.
Read also: How Much Does It Cost To Install A Gooseneck Trailer Hitch? (Facts Explained)
Fifth-wheel
Fifth-wheel hitches are often confused with gooseneck hitches, but fifth-wheels have a large flat plate and metal rails that attach to the truck's frame to optimize strength.
Fifth-wheel hitches also provide the best load distribution because they don't apply weight to one specific area.
However, fifth-wheel hitches can be expensive, and they don't function well on uneven surfaces, so whether it's the best fit for you will depend on how often you need to use it and in what conditions.
Read also: How Much Does It Cost To Install A 5th Wheel Hitch Near Me? [UPDATED]
Inertia-activated brakes
Inertia-activated brakes can sense the deceleration of a vehicle and stop a trailer proportionally and at the same rate.
These brakes help to ensure that the trailer won't continue to roll at the same speed while the truck is slowing since this could result in the trailer bumping into the truck and/or damaging the hitch and hook-up equipment.
Read also: Prodigy Wireless Brake Controller: 11 Facts You Should Know (Explained)
Towing Standards
Until April 2008, manufacturers of trucks and other heavy-duty vehicles would calculate the towing capacity of their vehicles by their metrics.
However, implementing the SAE's J2807 towing standard ensures that every manufacturer upholds the same standards and does the same testing on their vehicles regardless of which company they are under.
If you are looking to buy a new and modern truck, this is not a detail you need to consider when figuring out which truck is best for your load because all of them will adhere to the same standards.
If, on the other hand, you want to buy a truck older than 2008 or already own a truck older than 2008 and want to customize it, then you should keep it in your mind that the towing capacity according to the manual might be unreliable.
Read also: Trailer Wiring Diagrams:19 Tips Towing Electrical Wiring Installation
What trucks can tow heavy loads?
Now that you have got an idea of what extra equipment you might need to ensure that you can tow a heavy load safely, you're going to need a heavy-duty truck that can handle the load or modify a truck that can get you part of the way. Here are a few examples of trucks that can help you tow 40,000 lbs.
Ford F-750
The Ford F-750 is a heavy-duty truck that can tow a massive amount of weight depending on how you customize it. The F-750 is also a truck that measures its power with GCWR instead of simple towing capacity because how much it can tow will depend on which engine it has, either the 6.7L V8 or the 6.8L Triton V10 engine.
The 6.7L V8 engine offers up to 330 horsepower and 725 lb-ft of torque, whereas the 6.8L Triton V10 engine offers less with 320 horsepower and 450 lb-ft of torque.
The F-750 tops out at about 50,000 lbs for its GCWR.
The F-750 also comes with multiple options for trailer connections, whether it's the 4-wheel air brake package or the 7-way trailer connection, so you can modify your truck to what fits your needs.
International CXT
The Internation CXT comes from the Navistar International Corporation and has a towing capacity of 40,000 lbs.
It's also a massive-looking truck that almost looks like it should be a commercial truck but doesn't require you to have a commercial licence to drive one.
The CXT comes in with a price tag of $120,000 and has other luxurious features such as a leather interior, a dropdown DVD system, and a rear bench that folds down.
However, one this to keep in mind is that the CXT truly is a massive vehicle, so it isn't going to be the best fit for everyone, even if it does provide a lot of power in return.
Dodge Ram 3500
The Ram 3500 in and of itself isn't going to have enough power to tow 40,000 lbs. However, you can increase its capacity by using gooseneck towing, giving you 42,000 lbs GCWR.
On its own, the Ram 3500 has a towing capacity of 37,100 lbs, so incorporating gooseneck towing will provide you with that extra towing capacity you need.
Final Thoughts
In most cases, you can use common sense to help you tow a heavy load like 40,000 lbs. Some heavy-duty trucks either have that capability, or they're close enough that you can modify them.
Usually, you will have to use some hitch to help you put that kind of load and maybe even consider switching to something commercial if you need to tow 40,000 lbs regularly.
---
Here are some of my favorite services, products, and Stores
Thank you for reading this article. I hope it helps you find the most recent and accurate RV, camping information. Here are some services, products, and Stores that I use and hope you´ll also find helpful.
There are affiliate links, so if you do decide to use any of them, I´ll earn a small commission. But in all honesty, these are the exact what I use and recommend to everyone, even my own family.
To see all my of most up-to-date recommendations, check out this resource that I made for you!
Top Pick
Best RV Supplies
+ Great Products & Services
+ Approved
+ Save Thousands of Dollars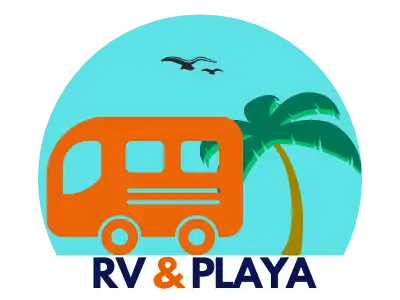 References
https://www.forconstructionpros.com/trucks/
https://www.streetdirectory.com/
Recent Posts