Have you ever asked yourself or your friend what Costco´s return policy on video games is? Well, you are at the perfect place to find the answer to such a question.
When you're looking for value, you don't often expect to get much in the way of refunds and exchanges.
Usually, you're very limited with what you can return, and how much time you've got to bring it back, but Costco is a bit more lenient than most.
So, what is Costco's video game return policy? Video games like Xbox, Play Station, Wii, or Nintendo Switch that are purchased at Costco are covered by their standard returns policy, which gives you 90 days to get a refund or exchange on an unopened product. So, Costco allows you to return video games at any of its warehouses for a total refund.
The Costco returns policy is surprisingly generous, especially considering the value of their products in the first place.
Even with video games, the rules about the exact condition they have to be in, and the time frame that you have, are less strict than you find at most stores.
What is Costco?
Before we get into the details of their return policy for video games, let's take a look at what Costco does as a company. Costco is known as a "warehouse club", which essentially means that they sell their products in bulk, at big-box retail stores.
Founded in Seattle, Washington in 1983, it began life as one of the first-ever wholesale clubs in the country and has since gone on to become the fifth-largest retailer in the world. Unlike some of the other big names on that list, Costco doesn't have thousands of locations, operating just over 800 warehouses around the world.
They are known for good deals, particularly on bulk purchases, and people are willing to travel quite far to visit one of their warehouses.
Read also: Costco Return Policy Opened Electronics (Secrets Nobody Is Talking About)
What is the Costco Return Policy?
The standard returns policy that you get at Costco is one of the most generous that you will find anywhere in the country.
They call it the "Risk-Free 100% Satisfaction Guarantee". This policy allows you to bring back almost any item that you have purchased from Costco for a refund, with no time limit.
If that sounds pretty crazy, it's because it sort of is. There are some limitations, but the policy as a whole is incredibly lenient and great value for money.
Read also: What Is Costco Return Policy Without Receipt? (Secrets You`ll Never Imagine!)
What is Not Covered by Costco's Returns Policy?
There are some things that you won't be able to bring back to Costco at any time. You cannot return:
Cigarettes and alcohol
Products with a limited useful life expectancy (Like batteries or tires)
Custom products that have been made to unique specifications (Though you may be able to get a replacement/repair)
There are also some products that have their own limited warranty period, which is generally 90 days from when they were purchased. These items are mainly electronics, and they include:
Televisions
Projectors
Major Appliances
Computers
Touchscreen Tablets
Smart Watches
Cameras
Aerial Cameras
Camcorders
MP3 players
Cellular Phones
Even though you may not get a refund on your electronics after 90 days, you do get a lifetime of free technical support as a Costco member.
Read also: Walmart Video Game Return Policy (Updated Warranty + More)
Are Video Games Covered by Costco's Risk-Free 100% Satisfaction Guarantee?
Video games are covered by Costco's returns policy. Most customers find that Costco is happy to accept almost anything that isn't explicitly stated as not being covered by their satisfaction guarantee. They don't even need you to have the original packaging to make a return.
Digital downloads and gift cards, however, are not eligible for returns.
If you were to abuse their generous returns policy, you might find yourself flagged on their system and have your membership revoked.
It's not designed to be used as a rental service, where you finish a game and then bring it back when you're done.
How Do You Make a Return at Costco?
Because everything is bought through your membership card, you don't need a paper receipt to return your products to Costco. It's a very easy process, and there are two main options. You can either:
Return the product to a warehouse for an immediate refund
Request a prepaid returns label online, through your account at Cotsco.com
What Video Game Products Does Costco Sell?
If you're wondering whether or not you will find the video games that you're looking for at Costco, you don't need to worry – they sell almost anything that you can think of.
In terms of video games and related electronics alone, you can find:
Nintendo, XBOX, PlayStation, and PC games
Digital & Gaming Codes
Video Games Consoles
Video Games Controllers
Cables
TVs
PCs and PC Accessories
Audio and Video Equipment
How Do You Buy at Costco?
If you want to take advantage of the low prices at Costco, and their generous returns policy, then you need to get yourself a Costco card.
Not just anybody can wander into the store and pick up whatever they want – it is a membership-only retailer.
You will need to show your membership card to enter the warehouse and when you are paying, both at the till or online.
Read also: Best Buy Video Game Return Policy (No Receipt, Opened + More
Costco Membership
To become a member at Costco, you need to pay a yearly fee and present a valid form of photo ID, then you can get a Costco card that will allow you to shop at any of their warehouses worldwide. The membership options that you have at Costco are:
Gold Star Member: $60 – You get two membership cards and access to all of their locations.
Executive Member: $120 – You get two membership cards, access to all of their locations, and 2% of all qualifying purchases.
Some products can be bought without a membership, such as prescription drugs and alcoholic beverages (where it is required by law), and nonmembers may be able to buy some things online – though you can expect to pay extra.
There are currently more than 113 million Costco members taking advantage of their deals, and their Risk-Free 100% Satisfaction Guarantee.
Conclusion
What you need to know is that the Costco Risk-Free 100% Satisfaction Guarantee is one of the most generous returns policies out there.
You can technically get a refund on your video games with no time limit, and you don't even need a receipt or the original packaging.
You do, however, need to be a Costco member to shop there and take advantage of their great returns, and you don't want to abuse the system or you might find yourself losing that valuable Costco card.
---
Here are some of my favorite services, products, and Stores
There are affiliate links, so if you do decide to use any of them, I´ll earn a small commission. But in all honesty, these are the exact what I use and recommend to everyone, even my own family.
To see all my of most up-to-date recommendations, check out this resource that I made for you!
BEST Of The Best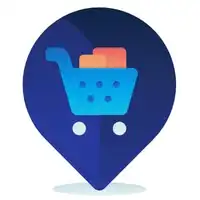 References
https://customerservice.costco.com/app/answers/detail/a_id/1191
https://www.costco.com/member-privileges-conditions.html
Recent Posts