Have you ever asked yourself or your friend what Walmart´s return policy on video games is? Well, you are at the perfect place to find the answer to such a question.
There's a lot on the shelves at Walmart and, in many ways, it's a one-stop-shop for almost all of your needs, but what kind of support do you have when you purchase there? Does their returns policy extend to video games?
So, what is Walmart's video game return policy? Video games like Xbox, Play Station, Wii, or Nintendo Switch that are purchased at Walmart are covered by their standard returns policy, which gives you 90 days to get a refund or exchange on an unopened product. There are, however, a few hidden caveats to this policy that you might not be aware of.
This article will tell you everything that you need to know when it comes to returning video games at Walmart, so you can figure out what flexibility you have and whether this is the right place to go looking for new games.
What is Walmart?
Before we look at their returns policy in-depth, let's find out a bit about the company that we're dealing with. Walmart is one of the most recognizable brands in the United States – and around the world.
They are a retail corporation that runs hypermarkets, department stores, and grocery stores in 24 countries, under 46 different names.
Established in Arkansas in 1962, Walmart has since grown to become the world's largest company by revenue, making over $500 billion a year and employing over 2.2 million people.
As such a massive company, they might be able to afford to be a bit lenient on their returns policy.
Walmart Game Consoles Return Policy
Walmart's game console return policy is directly in line with the vast majority of products in their electronics department. That includes all game consoles that you purchase from Walmart.
The policy doesn't change just because you get extremely lucky and happen to grab a Playstation 5 during the 15 nanosecond window when one is actually available. The same rule applies to the Xbox Series X or a Nintendo Switch. 
In other words, popularity and newness have very little to do with anything, even though you will frequently see sites that focus entirely on the newer consoles in terms of their availability and return policy at Walmart.
Games are the same way, except there are two stipulations that applies to all video games purchased at Walmart.
If you open them, you can only return it for an exchange, rather than a standard refund. This is pretty much industry standard across the board, so Walmart is not trying to be more stingy than the competition. 
The second stipulation is that all video games have to be returned to Walmart in-store. It doesn't matter if you made your purchase from Walmart's online store or from inside of the store.
How Long Do You Have to Return Video Games to Walmart?
There are any number of reasons why you might need to return the games that you've recently bought.
Maybe they were a gift that wasn't quite right, your hardware might not be up to the task, or you might just have changed your mind. If you do want to make a return at Walmart, how long have you got to do it?
The Walmart standard returns policy gives you 90 days to get a refund or an exchange. This applies to most physical copies of video games, whether they are for PC or console.
This is a significantly longer time than you get from a lot of other video game retailers. At Best Buy you need to get your returns back to the store in just 15 days, and GameStop doesn't offer much more – at just 30.
Not all of the tech products at Walmart are covered for the same 90 days, though. For wireless phones, you only have 14 days to return, and for consumer electronics, you have 30 days.
Read also: What Is Walmart Return Policy Opened Electronics? (Secrets Nobody Is Talking About)
Can You Return Opened Video Games to Walmart?
It's often hard to realize that you've purchased the wrong game, or changed your mind, before you've actually opened the packaging.
Walmart does not offer refunds on opened video games unless they are defective.
If you have taken the plastic wrap off of your game, you can only exchange it for another copy of the exact same title.
How Do You Return a Video Game to Walmart?
It is surprisingly easy to get your video games refunded or exchanged at Walmart, as long as you are within 90 days of purchasing and the game is unopened. You can return in-store, or online through your Walmart account.
To return at Walmart, you don't even need to have a receipt, though it does make the process a little easier if you do. Without a receipt, you will need to go through an automated refund verification system, which might not be approved.
You may also need to bring another way to prove your purchase if you don't have a receipt. This could be:
Valid photo ID
The credit or debit card that you made the original purchase with
An email address or phone number that you used when purchasing online
Returning a Game Console Without a Receipt
Walmart is generally pretty good at keeping track of your purchases in the database unless you pay in cash.
If you paid for your console in cash, you have to bring a receipt to Walmart for proof of purchase or there's a high probability that you won't get your return processed.
Any other form of payment makes it easier for Walmart to keep track of, however, Walmart is not perfect and if you have your receipt, you should always bring it just in case. If you purchased your game console from Sam's Club, you can also make the return at Walmart. 
Unlike depending on Walmart to keep track of your purchases, Sam's Club purchases are automatically recorded and matched with your membership.
So if you return a game console purchased at Sam's Club, you should be able to return it at Walmart without a receipt.
Just present your Sam's Club membership card at Walmart and they will be able to find your purchase history without a problem.
Certain purchases made at Sam's Club, specifically game consoles and most electronics, can be returned to Walmart or Sam's Club respectively.
Sam's Club Membership Game Consoles
As an additional side note to all of this, Sam's Club gives you 90 days to return your electronics, including game consoles.
Since you can return game consoles that you purchased at Sam's Club to Walmart centers, it makes sense to shop for your game console at Sam's Club for the extra time.
Of course, there is the matter of spending a little extra money to take advantage of Sam's Club, so that may be a reason that some won't make the jump from Walmart to Sam's Club.
There's also the fact that there happens to be a Walmart located around every corner in every neighborhood and the same can't be said of Sam's Club.
However, if there is a Sam's Club near your, the three-month return period may be more than worth the membership for you.
What Do You Get When Returning a Video Game at Walmart?
When you return your video game to Walmart, whether or not you bring your receipt will change what your return looks like. With a receipt, you will get your money refunded to the original purchase method that you used.
If you don't have your receipt with you, then you can get an exchange for merchandise of the same (or less) value, a cash refund (if the item is worth less than $10), or a Walmart shopping card or gift credit (for items more than $10).
Read also: What Is Walmart Return Policy with No Receipt? (Nobody Is Talking About)
Can You Return Any Video Game at Walmart?
Although the returns policy does give you a long time to make a return, not all of the video games that you can buy at Walmart are eligible. You cannot get a refund for a replacement on:
Video Game Download Cards
Prepaid Gaming Cards
Video Game or Software Downloads
A large number of video games are purchased via digital download these days, and you are not able to get a return for these.
What Video Games Products Does Walmart Sell?
Walmart sells almost everything that you can think of, even though they are not exactly video games specialists.
They offer a massive selection of different games, electronics, and gaming products.
At Walmart you can find:
Games for PC, Xbox, PlayStation, and Nintendo
Digital Game Downloads
Xbox, PlayStation, and Nintendo Consoles
Virtual Reality Headsets and Games
Arcade Machines
Video Game Accessories
PC Hardware
Collectibles
And much more…
It might not be the first place that you think of when you're looking for games to buy, but you can get your hands on almost anything that you want at Walmart.
Once you've bought your games, though, can you return them in a reasonable time frame?
Read also: Best Buy Video Game Return Policy (No Receipt, Opened + More
Conclusion
What you need to know is that Walmart actually has quite a lenient returns policy when it comes to video games, at least compared to their competitors.
You have 90 days to make a return, and you don't even need to bring a receipt with you.
They will only make returns on video games that are unopened, otherwise, you can only make an exchange for another copy of the same title.
It's also important to note that digital downloads and prepaid gaming cards are not eligible for a refund or replacement.
If you want to have a bit of flexibility when you're purchasing hard copies of video games, then, Walmart might be the place to go.
---
Here are some of my favorite services, products, and Stores
There are affiliate links, so if you do decide to use any of them, I´ll earn a small commission. But in all honesty, these are the exact what I use and recommend to everyone, even my own family.
To see all my of most up-to-date recommendations, check out this resource that I made for you!
BEST Of The Best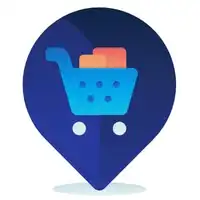 References
https://www.walmart.com/help/article/walmart-standard-return-policy/
https://corporate.walmart.com/policies#return-policy
Recent Posts