Do you know what Cabela´s return policy after 90 days is? this is one of the questions our readers ask a lot. Well, we´ve got you covered.
Cabela's is one of those interesting crop-ups that appeared after the enormous success of Bass Pro Shops. It's primarily an outdoor retailer with everything from clothing to hunting and camping gear. 
So, what is Cabela´s return policy? Cabela's doesn't have a 90-day return policy, much less a policy that covers returned items after 90 days. Their return policy extends as far as 60 days so everything has to be viewed through that lens, rather than looking at it from a 90-day standpoint.
Once you eliminate the idea of having 3 months to return your items, Cabela's has a pretty standard return policy that can be conducted in two ways, either by going online and returning the item via shipping or returning your items by going to a Cabela's.
What is the Cabela's Return Policy?
Cabela's has a 60-day return policy on most of the products that you purchase there. Of course, there are some exceptions to the rule because there are always exceptions to the rule.
The 60 days is pretty standard across most products sold at Cabela's, however.
You can return items to Cabela's after the 60 days have expired but those items will have to go through an inspection and may or may not be accepted.
Cabela's will generally refund you by returning your money using the method that you used to purchase the item originally.
So, for those who used credit cards or debit cards, the refund process is pretty simple, however, you will have to wait a few business days, in most cases, because banking institutions often put a hold on returned payments and you will have to wait until the return is cleared before the money returns to your account.
How to Return Items to Cabela's
Cabela's accepts returns through either mail (by going online and initiating a return) or by going to a Cabela's location and doing an in-store return.
Returns via mail will generally take around 14 days to complete, including the time that it takes to ship the item until it is processed and your return granted.
Cabela's Returns via Mail
Returning items to Cabela's through the mail is a pretty simple process.
Go to the Cabela's Returns page and enter your Order #
Enter your email address
Create a Return Shipping Label
Print the label
Alternatively, you can scan the QR code and use that to print the label at FedEx
Place your item in the original packaging if you can
If you don't have the original packaging, use protective bubble wrap and make sure that it is well-sealed
Take your item to FedEx and pay the shipping costs (shipping costs are your responsibility when making returns to Cabela's)
Retain a tracking number 
Always make sure that you get a tracking number and it's highly advisable to select a return that requires the recipient to sign, along with you being notified when the package has been received.
This cuts down on supposedly "lost returns."
It will take roughly two weeks, with the first week being travel time through the mail and the second-week processing and approval. The mailing address for Cabela's is:
Customer Returns
Cabela's LLC
501 Cliffhaven Road
Prairie Du Chien, WI. 53821
Read also: Target Return Policy after 90 Days? (Secrets Nobody Is Talking About)
Returns to Cabela's In-Store
If you have a Cabela's within driving distance, this is the best way to return items. Mail might be convenient but you always run the risk of your product getting lost in the mail, delivered to the wrong address, or something else going wrong.
If you're unsure of the location, check Cabela's store locator here. 
If you have an invoice sheet or a receipt of any kind, you should bring that with you
Also, you will need an ID for most returns
Cabela's has customer service desks that you can return your items to 
Bring the form of payment that you used when you purchased the item
If it's within 60 days, Cabela's will refund you through your original form of payment, unless you paid a substantial amount of money in cash
Cabela's doesn't list a limited amount that they will refund you in cash, or whether they will refund you with cash or not.
However, you have to consider the fact that stores only keep so much cash on hand, and if you are returning an item that cost a lot of money, you may get your refund through gift cards or some sort of store credit.
Returns Without a Receipt
Cabela's will accept returns without a receipt, however, they will only give you a refund that is equal to the value of your item at its lowest, discounted rate at Cabela's.
For instance, if you purchased the item at $700 and the current price of that item is now discounted to $550, you will get $550 as your refund. Also, you will only get that amount back as a gift card or as in-store credit.
Even if you bring your original payment method with you, you won't get your return on that original payment method.
Read also: What Is Macy´s Return Policy after 90 Days? (Best Tips!)
What are Cabela's Return Exceptions
Cabela's is just like most retailers in that there are a few exceptions that you won't be able to return or are more limited than the standard 60-day policy.
Firearms and ammunition of any kind cannot be returned
Discounted items from the "Bargain Cave" cannot be returned
Game Calls cannot be returned if you open them
Most electronic items will not be returnable if you used them first
Gas-powered items and drones will not be returned if used or not within their original packaging
In other words, a pretty standard exceptions list across the board. Some items simply have to be restricted with returns because the company stands to lose a lot of money if they stick with the same return policy for everything.
Final Thoughts
Despite not having a longer return policy, you still have a solid two months to figure out whether or not you like something.
Plus, you can always return it a little past the 60-day mark, so long as you're willing to accept a reduced return or store credit.
---
Here are some of my favorite services, products, and Stores
There are affiliate links, so if you do decide to use any of them, I´ll earn a small commission. But in all honesty, these are the exact what I use and recommend to everyone, even my own family.
To see all my of most up-to-date recommendations, check out this resource that I made for you!
BEST Of The Best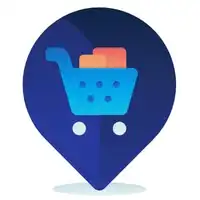 References
Recent Posts