Do you know what The Bay return policy after 90 days is? this is one of the questions our readers ask a lot. Well, we´ve got you covered.
Hudson Bay (also known as just 'the Bay') is a major Candian department store that specializes in the retail of fashion clothing and accessories.
They have a pretty lenient return policy, however, as far as returns after 90 days go, there are going to be some unsatisfied customers.
So, what is The Bay return policy? Hudson Bay does not accept returns after 90 days have passed and they also don't accept returns that customers bring back without a receipt. Outside of those two, major stipulations, Hudson Bay has a decent return policy, though you will likely find better elsewhere.
There are a few different specifics when it comes to certain items that you can return to Hudson Bay and when you can return them, all of which we will cover here.
Fortunately, you can freely return items to Hudson Pay with no penalty, so long as you stick to the time frame and methods that are a part of Hudson Bay's return policies.
Return Policy Stipulations with Hudson Bay
The 90-day return policy only extends to those who have purchased their items using an HBC Credit Card or a MasterCard either online or at a physical, Hudson Bay location.
Not everybody has an HBC or MasterCard, however, so they will be a little more limited.
14-Day Returns: Two-week returns apply to all furniture, appliances, BBQ grills, outdoor equipment (typically kids toys), fitness equipment, mattresses, and patio furniture.
30-Day Returns: standard merchandise usually fall under this category, including clothing consumer electronics, and jewelry.
90-Day Returns: This applies to all of the above-listed merchandise with the exception that it must have been purchased with a MasterCard or HBC Credit Card.
Most of the returns fall under the 30-day window as that is going to be the vast majority of Hudson Bay's stock and the vast majority of their customers.
There are a lot of items that fall under the 14-day umbrella, however, so if you don't like the item that you purchased, you need to check its return eligibility as quickly as you can.
When it comes to receipts, Hudson Bay will not accept any returns without one.
Read also: What Is Macy´s Return Policy after 90 Days? (Best Tips!)
They don't have any official method for tracking customer purchases so there's no point in trying to get your purchase recalled in their system either.
Hudson Bay will also deny all returns on items that were purchased at clearance rates, with or without a receipt. They may not even label some of these items as clearance because Hudson Bay has had to define what the word 'clearance' actually pertains to.
According to Hudson Bay, " a clearance price is reduced from the original price and the item will not return to its original price." So even though there may not be a label that clearly indicates something is on clearance, if it has been reduced in price from the market value on that item, you won't be able to return it.
All of the above stipulations on the Hudson Bay return policy also extend to all online purchases as well. If you purchase an item online, however, it's a little easier to keep up with your receipt, especially since you will get an email confirmation.
Be sure to print these things out if you ever intend to return something to Hudson Bay.
Returning Items to Hudson Bay
Returning items to Hudson Bay is a pretty straightforward process but there are several steps that you need to take to get it started.
You can return items or merchandise to Hudson Bay either through the mail or by taking the merchandise to a Hudson Bay store.
In-Store Returns to Hudson Bay
In-store returns are the easiest way to return items to Hudson Bay, however, they also require that the tags remain on the items that you bring back.
So, if you've removed the tags since you made your purchase, Hudson Bay is likely not going to accept your return.
Locate the nearest Hudson Bay Store: (https://locations.thebay.com/en-ca) 
Gather the purchase and the receipt for the item
Ensure that you bring the order invoice or gift receipt if you no longer have the original receipt
You will need identification
When you arrive, provide the customer service rep with your name, address, and phone number
Hudson Bay will process your return or exchange from here
Hudson Bay requires all of the documents and information listed above and you will not be able to complete a return or an exchange without that information, so always be sure to bring everything with you and that the tags remain on anything you purchased that came with them.
Read also: What Is GAP Return Policy after 90 Days? (Secrets Nobody Is Talking About!)
Online Returns to Hudson Bay
Online returns are primarily done through email. You will have to go to the Hudson Bay website to retrieve your online order information to get started. 
Go online to Hudson Bay's website and retrieve your order number
Print up an online packaging slip, and your order history to show that the order is yours
Include your online order confirmation and order history in your return package
Box the item up with your information
Print out your packaging slip and apply it to the package
Choose your own shipping provider and pay the shipping costs
After you send it off, prepare to wait roughly 2 weeks for everything to be processed and your refund received.
It will go by especially fast if you made your online purchase with your HBC Credit Card as it will be refunded directly to that account.
You can track your order by opting for that feature with the mail service that you use to send off the item.
Once the item is received by Hudson Bay, it will generally take about 7 business days for you to receive your refund from that point.
All Things Considered
Hudson Bay has a decent return policy that is pretty restrictive in some areas and less so if you shop with an HBC Credit Card or a MasterCard.
In fact, making purchases with those cards is the only way that you will get a full 90 days to return your items. Everything else is 2 weeks to a month and some returns, not at all.
---
Here are some of my favorite services, products, and Stores
There are affiliate links, so if you do decide to use any of them, I´ll earn a small commission. But in all honesty, these are the exact what I use and recommend to everyone, even my own family.
To see all my of most up-to-date recommendations, check out this resource that I made for you!
BEST Of The Best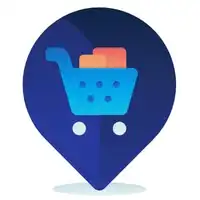 References
https://www.returnpolicy.ca/hudsonsbay
Recent Posts