Do you know if Gatorade protein bars are good for you? this is one of the questions our readers ask a lot. Well, we´ve got you covered.
Gatorade's line of sports-themed food products rides on the coattails of their long-established sports drink, which has been geared towards athletes and sports enthusiasts for years.
Alongside slick advertising campaigns and high-profile sports team sponsorship deals, Gatorade has expanded its line of products to include "recovery", "energy" and "protein" bars, but many will ask are Gatorade protein bars good for you?
Most Gatorade Whey Protein bar flavors are not good for you and should be considered no healthier than a candy bar. On average, an 80-gram bar contains around half of your daily intake of saturated fats and over 50% of your daily intake of sugars, and around 350 calories per serving. Per bar, there is more sugar than protein in all of Gatorade's protein bar flavors.
The smoke and mirror effect of sports sponsorships
Gatorade for a long time have marketed their products alongside many of the most popular sports and individual athletes in the world, and for good reason: sports athletes sell products.
As the "Sport's Fuel Company", it comes as no surprise that the release of the Gatorade Whey Protein bars comes alongside a barrage of slick and highly-targeted advertising campaigns, making bold claims of the "official protein bar of the NFL, NBA, NHL, and MLB."
With all bases covered, the marketing team at Gatorade likely then moved on to creating snappy phrases like "Fueling recovery", and "Scientifically developed for athletes".
Truthfully, athletes who burn on average 4,000-5,000 calories a day will have no issue with Gatorade's Protein bar's high-calorie count.
However, for the average person who exercises 3 times a week, you're likely to burn around 2,000 calories a day.
It's worth considering how much science really goes into making a sports-themed protein bar that's actively advertised to the masses and contains more sugar than most candy bars.
Some savvy readers may already be biting down on some similarities in advertising strategies with other sugar-fueled soda products.
Let's take a look at some of the ingredients in Gatorade's latest product offering.
Read also: Are Gatorade Protein Bars Gluten Free (Proved!)
What's in Gatorade Whey Protein bars
While the range of Gatorade Whey Protein Bars may certainly taste good, there are a few alarm bells that will immediately ring as soon as you review the ingredients and nutritional facts label on each bar. 
Gatorade Whey Protein Bar ingredients (Chocolate Chip flavor)
Chocolate flavored coating (sugar, vegetable oil [palm kernel and palm oil], whey protein isolate, cocoa [processed with alkali], soy lecithin, natural flavor)
Whey protein crisp (whey protein concentrate, corn starch, calcium carbonate) semisweet Chocolate chips (sugar, chocolate liquor, cocoa butter, soy lecithin, vanilla extract)
Chocolate chips (sugar, unsweetened chocolate, cocoa butter, soy lecithin, vanilla extract), Corn syrup
Brown sugar
Caramel (glucose syrup, sugar, palm oil, nonfat milk, glycerin, butter [cream, salt], dry whey, corn starch, salt, mono and diglycerides, natural flavor, soy lecithin)
Glycerin
Invert sugar
Milk protein concentrate
Natural flavor
Water
Salt
mixed tocopherols (preservative)
Citric acid
Sugars and inflammatory ingredients
Reviewing the list of ingredients for the Chocolate Chip Protein bar reveals many sugar-based ingredients that cause inflammation.
In fact, in an 80-gram bar (chocolate chip flavor), over ⅓ of the bar is made up of sugars. Most other flavors have similar sugar additives such as palm oil, glycerin, corn syrup, or other sweeteners.
Sugars are by far some of the worst ingredients in our foods that lead to inflammation, and some sugars are far worse than others.
Palm oil and corn syrup are two of the worst sugars for causing inflammation. 
Read also: Are Kind Oats And Honey Bars Healthy? (Best Tips!)
Ingredients that may cause weight gain
Excessive sugar intake in our foods is also a leading cause of weight gain.
Glucose Syrup (also known as corn syrup) is used in most sugar soda drinks and is also a common ingredient in all of Gatorade's Protein bars.
This may come as no surprise for some as Gatorade has been owned by Pepsico for over 20 years.
While some people may consume protein bars for their high-protein intake, they're also ingesting loads of sugars that may be contributing weight to the wrong areas!
Each 80-gram Gatorade Whey Protein bar contains over 300 calories (Choc Chip flavor has 350 calories).
For comparison:
A Snickers bar contains 215 calories, with 22 grams of sugar.
A Big Mac (per 100 serving) contains 257 calories, with 4 grams of sugar.
Protein types
While there are different types of protein that can be obtained from various food groups, sourcing protein from dairy sources yields one of the best protein sources for the body.
Whey protein is a by-product of the cheese-making industry and is considered one of the best protein sources. Whey powder is used in all of Gatorade's Whey Protein bars.
Each bar contains 20 grams of protein, which is around ⅓ of your daily recommended intake of protein.
For those looking to bulk up, increasing your protein intake will help aid muscle repair and growth, however, protein-rich diets must be consumed alongside other balanced food sources.
The excessive consumption of protein in a diet has already been well documented as causing many to experience bloating, excessive gas or intestinal discomfort, and inflammation.
Summary
Gatorade has cleverly marketed itself as the "Sports Fuel Company" for many years, however, this claim is highly disputed in regard to its food products.
Gatorade Whey Protein bars are high in carbohydrates, high in protein, high in sugars, and full of highly processed and artificial sweeteners making them extremely high in calories.
Given the number of sugars, artificial sweeteners, and other heavily processed ingredients in their protein bars, you're better off reaching for a candy bar when craving a snack.
Gatorade Whey Protein Bars make some very bold claims on the packaging but as most food studies have clearly demonstrated, excessive sugar intake is never good for you.
---
Here are some of my favorite services, products, and Stores
There are affiliate links, so if you do decide to use any of them, I´ll earn a small commission. But in all honesty, these are the exact what I use and recommend to everyone, even my own family.
To see all my of most up-to-date recommendations, check out this resource that I made for you!
BEST Of The Best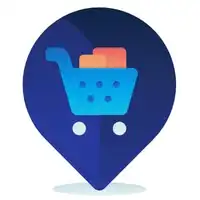 References
https://www.gatorade.com/protein/recover-whey-protein-bar/chocolate-chip
Recent Posts