Do you know if Bose will replace broken headphones or what is Bose repair and replacement policy? Those questions our readers ask a lot. Well, we´ve got you covered.
Bose is a leading manufacturer and retailer of personal audio equipment. This includes headphones, ear buds, speakers, and wearable tech. Bose aims for total customer satisfaction of Bose products.
So, will Bose replace broken headphones? Bose policies allows for returns for partial or full refund, replacement with a new or refurbished replacement, or item repair using new or refurbished parts. Bose determines which items are eligible for replacement, based on specific criteria.
Will Bose repair my broken Bose Headphones?
For defective headphones that meet the standards of Bose's repair policy, repair is an option. The headphones will be examined by Bose employees.
Repair through Bose is professionally handled (sometimes by a third party as chosen by Bose) and based on both user's detailed feedback, examination, and other other observations made during the course of repair.
Fees for the repair are calculated and charged upon service rendered. Return shipping costs are the responsibility of the customer. Vouchers are not applicable for repair and shipping costs.
Does Bose replace headphones?
Bose offers full refund or replacements for headphones within a ninety (90) day trial period. This applies to Bose items purchased directly from Bose; additional requirements or policies may apply if the headphones were purchased with a different retailer.
The defect must be covered under Bose warranty. If the Bose item was purchased at a non-authorized Bose retailer, the replacement warranty is null and void.
Some items have extended or shortened trial periods. L1 systems can be returned within 115 days. Aviation headsets and accessories must be returned within 60 days for full refund.
Read also: Apple Headphones Replacement Policy (Accessory Warranty You Need To Know)
Will Bose replace my headphones if I damaged them?
Bose's replacement policy does not apply to items that have been damaged because of improper use, poor item maintenance or storage, use in a commercial setting, or normal wear and tear.
Additionally, Bose does not warranty items that have been repaired, customized, or modified by unauthorized retailers.
Bose makes all determinations that govern if a product is eligible for repair or replacement. Be advised that certain conditions may damage your headphones prematurely.
These conditions can include extreme weather and temperatures, improper use, and inadequate storage.
How to replace my Bose headphones?
In order to begin the replacement process, start by locating the serial number on your Bose item. Each Bose item has a unique serial number.
The online return, replace, or repair process is highly contingent on the serial number. Most serial numbers can be found on the back or bottom of the product, and typically near a barcode.
Most serial numbers are 17-digits long (or 4-digits long for some headphones) and can include letters and numbers.
Once the serial number has been located, an online form can be used to describe the defect and provide additional information as prompted.
Customers can also initiate the replacement process using their Bose shopper account and order number. Refunds are issued via original form of payment.
Cash and gift card purchases will have a refund check sent via mail.
Can I get my headphones replaced at a Bose store?
Visiting physical Bose retail location is necessary to initiate replacement any item purchased in-store. Bose stores cannot accept returns or exchanges of Bose products purchased online.
If a customer must return a product purchased at a Bose store, they must call 1-800-379-2073 to start the process.
A receipt should be readily available as a Bose customer service representative will require specific information found on the receipt.
Can I get Bose to replace my headphones if I bought them somewhere else?
Bose Stores cannot accept returns or exchanges of products purchased via the Bose website. Also, Bose does not accept returns or exchanges of Bose products purchased from other retailers.
In order to be eligible for the Bose replacement policy, the headphones must have been purchased with Bose or at a Bose authorized dealer.
Does Bose offer Price Match for headphones?
Bose offers a "Price Match Promise" that allows for a lower price match through online or Bose dealers within 14 days of purchase at the original retail price.
Only items with certain criteria are eligible for Price Match. These include:
Identical product must be in stock, ready to ship from Best Buy, Target, or Walmart
Lower price must be listed, valid, and include shipping costs
No rain checks
Bose also reserves the right to verify and decline requests subject to product availability, item price changes, and limiting price matches on identical items. Items must be in undamaged and unused condition
Bose warranties on broken headphones
Bose offers a limited warranty on Bose headphones and other merchandise, if purchased directly from Bose or Bose authorized retailer.
This warranty guarantees your product is defect-free in terms of material and workmanship. The warranty applies only to the end user of the product and cannot be transferred.
The warranty is valid for a year after purchase date. If seeking item warranty protection, providing proof of purchase may be required.
Recap
Bose offers a replacement policy for headphones and other products. However, the replacement process can vary depending on a number of different factors.
Most headphones are generally eligible for replacement so long as the replacement process has been initiated by the customer within 90 days of purchase.
However, not all headphone purchases are eligible for replacement. For example, Bose will not replace items that were damaged because of improper use by customer.
Bose will not offer replacement for items that were purchased, modified or repaired by unauthorized retailers.
---
Here are some of my favorite services, products, and Stores
There are affiliate links, so if you do decide to use any of them, I´ll earn a small commission. But in all honesty, these are the exact what I use and recommend to everyone, even my own family.
To see all my of most up-to-date recommendations, check out this resource that I made for you!
BEST Of The Best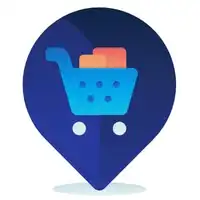 References
https://www.bose.com/en_us/support.html
Recent Posts