Do you know if AutoZone will replace or install my battery for free? this is one of the questions our readers ask a lot. Well, we´ve got you covered.
AutoZone is well-known for providing excellent vehicle services for owners, especially when it comes to quick and easy fixes. This includes battery maintenance and installation. The question is, is it going to cost you?
So, will Autozone replace or install my battery for free? Yes, AutoZone stores will replace your battery for free and install it as long as it is in the warranty period timeframe and you purchased it from their store. If outside the manufactures warranty, you can still buy a new battery and have it installed and serviced for free.
If you go to AutoZone to purchase a replacement battery, you will have your option from a wide selection of great products.
In the article below, we will provide more information on replacement batteries and other services offered by this automotive store and much more.
Will AutoZone Replace My Battery For Free?
If you purchased a battery from Autozone, you would have a specific time frame to return the product.
As long as you bring that battery back to any AutoZone store with a receipt and in new condition, they will give you a replacement battery for free.
Here is a list of battery options and the amount of time you have to return them for a free replacement.
| Battery Type | Free Replacement Period | Pro Rata Replacement Period |
| --- | --- | --- |
| Platinum | Three years | N/A |
| Duralast Gold | Three years | N/A |
| Duralast | Two years | N/A |
| Valuecraft | One year | N/A |
| Econocraft | 90 days | N/A |
| Optima (D31A) | Two years | N/A |
| Optima (D27F) | Two years | N/A |
| Optima (all other part | Three years | N/A |
| Odyssey (0790-2420) | 4 years | N/A |
| Odyssey (0790-2422) | 4 years | N/A |
| Odyssey (0793-2022) | 4 years | N/A |
| Odyssey (0793-2420) | 4 years | N/A |
| Odyssey (0785-2035) | 4 years | N/A |
| Odyssey (0787-2020) | 4 years | N/A |
| Odyssey- (all other p-battery (TypeFree) Replacement Period Pro-Rata Replacement Period Platinum 3 years N/A Duralast Gold 3 years ADuralast 2 years N/A Valuecraft 1 year N/A Econocraft 90-days N/A Optima (D31A) 2 years N/A Optima (D27F) 2 years N/A Optima (all other parts) 3-years N/A Odyssey (0790-2420 ) 4-years N/A Odyssey (0790-2422) 4-years N/A Odyssey (0793-2022) 4-years N/A Odyssey (0793-2420) 4-years N/A Odyssey (0785-2035) 4-years N/A Odyssey (0787-2020)4 years N/A Odyssey (all other parts) 3 years N/A | 3 years | N/A |
If you are looking for a non-automotive replacement battery, the warranty will only cover those options for 90-days.
Will AutoZone Install My Battery for Free?
Yes, after your purchase a new battery from AutoZone, online or in-store, you can have their professional remove the old product and install the new one free of charge.
This is only void if the batter is hard to remove or requires extensive work to swap them out.
Another benefit of having AutoZone install your car battery is that you can get a core credit for the old one. This is a small credit towards the purchase of a new battery just for letting them take the one you no longer need.
Read also: AutoZone Battery Replacement Policy (Warranty, Rules + More)
Will AutoZone Recharge My Battery for Free?
AutoZone doesn't only replace batteries for free. If you are struggling with your vehicle and suspect your battery might be dead, they can run a diagnostic test on it right on location to determine whether or not the issue is, in fact, the battery.
If the results state the battery is dead, then AutoZone will recharge it without a fee. If the results show there are other problems, their professionals are ready to help you decide the best course of action to take in that situation and will help you get the right parts or instruct you on where else you can find them.
Who is AutoZone?
Now that you know all of the great services provided by this company, especially when it comes to dealing with your vehicle batteries, let's take a look at who AutoZone is.
AutoZone is a vehicle parts store that has been in service 1979. This store sells aftermarket parts, making them much more affordable than most other retailers in the industry.
AutoZone is a huge company, with more than 6400 stores in six different countries with their main headquarters located in Memphis, Tennessee.
You can purchase a huge inventory of auto parts from any of their brick-and-mortar locations as well as their comprehensive online selection.
What sets AutoZone apart from a lot of traditional retail stores, is the free services they offer their customers simply for pulling into the parking lot.
All of their employees are educated in vehicle repairs and parts, giving them the ability to help diagnose problems that your car is having and helping you find the right parts to fix the issue.
Read also: Can You Get Money for Your Old Car Batteries? (Here Is How)
How Much Do AutoZone Batteries Cost?
You can purchase a car battery at AutoZone on almost any budget. These products range from $60-$250 depending on the type of battery you need and the brand you prefer.
AutoZone carries a handful of battery brands including Eonocraft, Duralast, ValueCraft, and a few others.
How Often Should You Replace Your Auto Battery?
There are quite a few factors that go into the life expectancy of a car battery, with one of the biggest being the amount of use it gets.
The more you drive your car, the more likely it is your battery will need to be replaced sooner. However, the typical life of a vehicle battery is around 3-5 years.
AutoZone professionals suggest that if you are having issues with your battery and it is more than four years old, your best option is to replace it.
How Can You Tell Your Battery Needs Replaced?
There are many sure signs your battery is faulty and needs to be replaced, with one of the most common ones being it simply won't start. If it does start, a faulty battery will be slow to turn over and will make sputtering sounds as it is trying to pull enough juice to get going.
If you have any of these problems, take your vehicle or just the battery itself, to your local AutoZone store and they will test it and let you know if it just drained or ruined.
Summing Things Up
If you purchased a battery from AutoZone and you have any issues with it inside the warranty time frame, you are entitled to a free replacement and installation from one of their experienced professionals.
---
Here are some of my favorite services, products, and Stores
There are affiliate links, so if you do decide to use any of them, I´ll earn a small commission. But in all honesty, these are the exact what I use and recommend to everyone, even my own family.
To see all my of most up-to-date recommendations, check out this resource that I made for you!
BEST Of The Best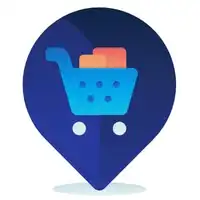 References
https://www.autozone.com/batteries-starting-and-charging/battery
Recent Posts