Wegmans is a very popular supermarket chain with a lot of products on offer, and they have a massive selection of self-branded items as well.
If you're looking to pick up some drinks from Wegmans then you might be wondering, who makes Wegmans soda? Wegmans sodas are officially distributed by Wegmans Food Markets, Inc. but it is not public knowledge who actually manufactures these beverages. Wegmans have a lot of popular soda beverages available in their stores which are produced by a variety of different well-known companies, but they also sell their own brand of Wegmans sodas including Wegmans Wedge, W-Up and WPOP soda.
This article will tell you all that you need to know about the sodas that Wegmans sells, including interesting information about how large supermarket chains are able to make their own brands of labelled sodas.
Who Produces Wegmans Store Brand Sodas?
There is a wide selection of store brand sodas on offer at Wegmans that are all distributed by Wegmans Food Markets, Inc. out of Rochester, New York.
Many of the store brand products around the United States, however, are actually made by third-party companies which manufacture goods on behalf of grocery stores and supermarkets under store brand labels.
There is no official information regarding exactly which company produces the store brand sodas that Wegmans sells.
Read also: Does Club Soda Have Carbs In It? ( Must Read Before)
Where Can You Find Wegmans Stores?
Founded in 1916, Wegmans is a large supermarket chain that has 106 stores across the mid-Atlantic and Northeastern regions of the United States.
They don't operate all over the country but you can find Wegmans stores in New York, Pennsylvania, New Jersey, Maryland, Massachusetts, Virginia and North Carolina.
They are still a growing company and have announced the intention of expanding their operations and opening stores in Connecticut and the District of Colombia.
Currently, Wegmans has over 52,000 employees and reported $11.2 billion of sales in 2021.
Who Makes Store Brand Sodas for Big Supermarket Chains?
There are a lot of manufacturers that produce sodas under the store brand labels that you can find in the supermarket.
It is a lot easier for a large grocery store chain to order their products through an established production network that is owned by a third-party beverages company, rather than try to set up production systems of their own.
One surprisingly large company that manufactures sodas for many supermarket chains is Cott Beverages, a subdivision of the Cott Corporation from Canada, which is now owned by Refresco.
Cott Beverages have been responsible for the production of many famous store-brand sodas that can be found in a number of different supermarkets, including Albertson's, Costco, and Walmart.
Some of the most well-known labels produced by Cott include Sam's Cola and Dr. Thunder. In 2017, drinks giant Refresco purchased the Cott Beverages division and has now acquired all of its bottling activities.
Read also: Does Club Soda Have Baking Soda? (Answered!)
What Sodas Does Wegmans Make?
There are a lot of store-brand options at Wegmans when it comes to soda. Their selection is extensive enough that you are practically spoilt for choice.
Most Wegmans sodas come in 2L plastic bottles but there are also some European style options on the shelves. Wegmans used to sell soda in cans as well as bottles, but their selection has changed in recent years.
When it comes to store-brand items, Wegmans has one of the broadest selections out there. The Wegmans Brand sodas include:
Wegmans Ginger Ale
Wegmans Diet Cola
Wegmans Cola
Wegmans W-Up Diet Lemon Lime Soda
Wegmans WPOP Diet Cola
Wegmans Fountain W Root Beer
Wegmans Wedge Grapefruit Soda
Wegmans Dr. W Soda
Wegmans W Fountain Cream Soda
Wegmans Sparkling Lemonade
Wegmans Frizzante Blood Orange European Soda
Wegmans Sparkling Water Beverages
Wegmans Zero Vitamin Infused Water
A lot of supermarkets are expanding their store brand offerings, but few have come close to the variety that Wegmans has in-store.
Because of the sheer size of their selection, it is likely that their products are manufactured by other large soda distributors though they have not announced who that might be.
Are Wegmans Sodas Good Value?
Wegmans sodas aren't the cheapest store-brand beverages on the market but they are certainly better valued than name-brand products.
Wegmans Brand Cola is $0.99 for 2 litres, whereas you will pay double the price for the same sized bottle of Coca-Cola at $1.99.
The vast majority of Wegmans 2L soda bottles are $0.99 each, as are their 1L sparkling water bottles, but their European sodas are a little more pricey. A 33.8 fl oz bottle of Frizzante, their European soda brand, will set you back $3.29.
In general, Wegmans sodas are very well-reviewed by customers and are considered to be a good alternative to more well-known names.
What Other Soda Brands Does Wegmans Sell?
If you're looking for other sodas at Wegmans there is a large number of famous brands to choose from as well.
Wegmans sells sodas from many of the top drinks companies in the United States, so you are likely to find your favourites in-store.
Some of the soda brands that you can find at Wegmans include:
Coca-Cola
Pepsi
Sprite
Canada Dry
Dr Pepper
Sparkling Ice
Mountain Dew
Fresca
Polar
Zevia
7up
The Truth: Who Makes Wegmans Soda?
The truth is that it is not public knowledge exactly who makes all of the Wegmans Brand sodas that they offer, though their selection is extensive enough that it is widely assumed that they use a third-party supplier.
If you are looking for good sodas, Wegmans certainly has a lot of drinks on offer. You are also likely to find that the quality competes with many of the name brands you can from on their shelves.
---
Here are some of my favorite services, products, and Stores
There are affiliate links, so if you do decide to use any of them, I´ll earn a small commission. But in all honesty, these are the exact what I use and recommend to everyone, even my own family.
To see all my of most up-to-date recommendations, check out this resource that I made for you!
BEST Of The Best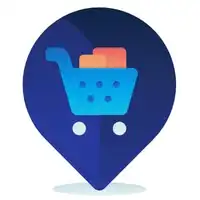 References
Recent Posts