Most of the products on offer at Trader Joe's are made by third-party manufacturers under their own branding for sale in their stores.
The grocery store giant doesn't have any factories of their own in which to manufacture their goods so you might be wondering, who makes Trader Joe's ice cream?
Trader Joe's has never revealed the suppliers that produce any of the products that they offer, and the suppliers themselves are sworn to secrecy as well. It is rumored that the brand Double Rainbow may be responsible for producing the ice creams at Trader Joe's but that has never been confirmed as a fact.
This article will tell you all the information that is out there about who might make Trader Joe's ice cream, including all of the different flavours and ice cream products that they have available.
Who Makes The Products at Trader Joe's?
Trader Joe's has relationships with many different suppliers and manufacturers who produce products under Trader Joe's branding, but they have never revealed exactly who those companies are.
They have confirmed that they work with large brands like PepsiCo. and Snyder's-Lance, but have never actually announced which companies make which products.
As a big grocery chain with a large customer base, Trader Joe's wants their customers to be loyal to the brands that they offer. They don't want them seeking out other products that their suppliers might produce.
At the same time, major suppliers have a vested interest in keeping their production lines a bit of a mystery as they don't want their own customers switching to other versions of their products at Trader Joe's. From high-end beers to canned vegetables, there is no way to know exactly who is behind Trader Joe's stock.
Many people have tried reaching out to representatives at different suppliers who are rumored to make products for Trader Joe's but none have had any success.
It seems that nobody is willing to spill the beans, so it's up to consumers to speculate about who is actually making which products.
Read also: Who Makes Real Ice Cream? (Are they Good? All Natural + More)
Can You Find Out Who Makes Trader Joe's Ice Cream?
There is a bit of speculation that the ice cream company Double Rainbow might make products for Trader Joe's.
When asked about this, the people at Double Rainbow said that they are not able to share that information, but they also said that you are welcome to carry out a taste test to try and figure out the answer for yourself.
There have been many theories about which companies might be behind Trader Joe's ice cream, partly because the products are a firm favorite among the customers.
There are many different frozen treats that Trader Joe's offers, and the selection is always changing. If you're curious about where it comes from, perhaps it's worth trying them out and comparing them to some of the big brands yourself.
What Ice Cream Products Does Trader Joe's Sell?
It's very possible that more than one company supplies ice cream products and other frozen desserts to Trader Joe's because they have quite an extensive collection on offer.
In the freezer section at Trader Joe's, you can find:
Flavoured Ice Cream
Non-Dairy Frozen Dessert
Ice Cream Sandwiches
Popsicles
Cream Bars
Frozen Cakes
Chocolate-covered Fruits and Berries
Bon Bons
And much more…
Which Trader Joe's Ice Cream Tastes the Best?
There is a lot of debate out there over which of the Treader Joe's ice cream flavors are the best, and there have been many great options to choose from.
The selection at Trader Joe's does change relatively regularly, but some of the most popular ice cream flavors they have produced include:
Southern Peach Crisp Ice Cream: A summer favorite, very refreshing and filled with chunks of cinnamon-flavoured oat crisp.
Candy Cane Joe Joe's Ice Cream: A seasonal option that always goes down well, Candy Cane Joe-Joe's is very sweet and extravagant.
Black Tea and Boba Coconut Non-Dairy Dessert: A rich and coconutty vegan alternative, one of many non-dairy desserts that are very popular at Trader Joe's.
Chocolate Chip Hold The Cone: The Hold The Cone line of ice creams has always been popular among Trader Joe's customers, and the chocolate chip is a certified classic.
Tangerine Cream Bars: Vanilla ice cream wrapped in a fruity sorbet, these cream bars are an ideal treat for a hot day.
Brownie Crisp Coffee Ice Cream Sandwiches: One of a few delicious ice cream sandwich options at Trader Joe's, the brownie crisp coffee sandwiches have a rich and invigorating blend of flavors.
Vegan Cookies & Cream Vanilla Bean Bon Bons: Another dairy-free treat, these coconut frozen desserts are just the right size for a mouthful.
Matcha Green Tea Ice Cream: Thick, rich, and creamy, this frozen treat is well-loved by Trader Joe's fans for its subtle earthy flavors that are not too heavy on the sweetness.
Read also: Who Makes Great Value Ice Cream (Walmart – The Truth!)
The Truth: Who Makes Trader Joe's Ice Cream?
The truth is that no one really knows who actually makes Trader Joe's ice cream, though there is a lot of speculation about who it might be.
Double Rainbow is one of the companies that people suspect could be their supplier but it is a rumor that has never been confirmed.
Trader Joe's sells a lot of ice cream products that are much loved by their customers. Some of them do have some strong similarities to the offerings of big brand ice cream companies but the only way that you might be able to figure it out is to
---
Here are some of my favorite services, products, and Stores
There are affiliate links, so if you do decide to use any of them, I´ll earn a small commission. But in all honesty, these are the exact what I use and recommend to everyone, even my own family.
To see all my of most up-to-date recommendations, check out this resource that I made for you!
BEST Of The Best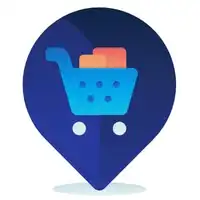 References
https://www.traderjoes.com/home/products/category/cool-desserts-107
Recent Posts