Have you ever asked yourself or your friend who makes Great Value Ice Cream? Well, you are at the perfect place to find the answer to such a question.
Walmart has a long list of private labeled products and many are manufactured by large big-name brands. Many of these products offer near-identical ingredients and are sold at a fraction of the price of competing popular brands.
While many speculate on who makes the Walmart private label brands, others simply like the savings while enjoying virtually the same product.
Anyone who has tasted Great Value ice cream will confirm it's a fantastic product with many popular flavors available that mimic the most popular ice cream brands.
So, who makes Great Value Ice cream? Wells Dairy produces the Great Value branded ice cream for Walmart in their large manufacturing plant in Le Mars, Iowa, where Great Value ice cream has been manufactured for over 30 years.
Who is Wells Dairy?
Established in 1913, Wells Enterprises is a large-scale dairy producer and is the second-largest ice cream manufacturer in the US behind Unilever.
The company is most famous for its line of Blue Bunny branded ice cream, along with 2nd St. Creamery, Bomb Pop, and several private label brands including Great Value branded ice cream for Walmart. 
The sweetest place on Earth
Wells Enterprises has operated its dairy business in the small regional town Le Mars, in Iowa for over a century.
There have been many expansions and additional plants opened throughout the US along the way too.
Over the years, the company has increased production and expanded its product line to include frozen yogurts and juices.
In Le Mars, it has 2 large ice cream processing plants in the town, one in the north and one located to the south of the town.
With two plants in the same town, Wells is the largest ice cream manufacturer in one location earning the town the title of the "ice cream capital of the world".
Locals also affectionately call their town the "sweetest place on Earth".
Walmart's Great Value brand
The Great Value brand was launched by Walmart in 1993 and has become a key marketing strategy for expanding the retail giant's reach.
The 'national brand equivalent' is the second tier in Walmart's branding strategies and now covers hundreds of products including sliced bread, frozen vegetables, frozen dinners, ice cream, frozen yogurts, canned foods, and many other traditional grocery store products.
In-house brands are offered to customers at a price considerably lower than big-name brands, however, the quality of products remains the same.
Walmart does not actively manufacture most of its private label products but provides a labeling system for products manufactured and packaged by some of the leading food corporations in the US including ConAgra, Sara Lee, and Wells Enterprises.
Read also: Is It Safe to Eat Raw Eggs In Ice Cream
Why private label products are so popular
Private label products are becoming more and more popular in our shopping aisles these days, and for good reason.
They offer an almost identical (some really are identical) product for a fraction of the cost of a big-name brand.
In fact, several Great Value products are actually brand-name products repackaged with Great Value packaging.
Walmart's ever-expanding line of brands and products offered is in the hundreds and caters to everything from diapers to premium grocery items.
Beyond Great Value, Walmart also operates Sam's Choice (a premium branded product line), Equate (the brand used by Walmart for pharmacy, health, and beauty items), and Ol' Roy (the US's top-selling dog food). 
Large companies like Walmart offer these lines of products at a lower price due to lower marketing and advertising costs.
The Great Value line of products is now Walmart's top-selling retail brand, and Great Value ice cream is available in a range of flavors including Homestyle Vanilla, Fudge Tracks, Sea Salt Caramel, Chocolate, and Peanut Butter Cup.
Check ingredients labels
For those suspicious why a private label brand can taste identical to a big name product we love, it's very likely it's been made to taste the same, or indeed is made by the same food corporation.
Checking the label of the listed ingredients is a great way to compare likeness.
While the ingredients for Blue Bunny ice cream flavors differ slightly from that of Walmart's Great Value branded ice cream, there are distinct similarities, and likely will taste almost the same.
Place of manufacture
Walmart also does not list the location of manufacture for many products, with most stating that they are 'Distributed by Walmart Inc. Bentonville, AR'.
This food labeling is in line with the FDA food labeling regulations, stating that any food manufactured outside of the US must list the city of manufacture.
This indicates that Great Value ice cream products are manufactured within the US.
The Great Value brand and Wells Enterprises
For many Great Value labeled products, the manufacturer often changes every few years. This is normal practice in this market sphere and could be due to finding a cheaper supplier or manufacturer, or quality control-related changes to a product.
One exception is the relationship between Wells Enterprises and the Great Value brand of ice cream, which was established over 30 years ago and shows no sign of changing hands.
Summary
Great Value ice cream is Walmart's private branded ice cream that has been manufactured in the US by Wells Enterprises for over 30 years.
There is an excellent range of flavors that many will recognize from some of the leading ice-cream brands, from Vanilla, Fudge Tracks, Sea Salt Caramel, Chocolate, and Peanut Butter Cup just to name a few.
While all are offered at a lower price compared to leading big-name brands of ice cream, the same quality and flavors shine through and make Great Value ice cream a popular and more affordable choice for Walmart shoppers.
---
Here are some of my favorite services, products, and Stores
There are affiliate links, so if you do decide to use any of them, I´ll earn a small commission. But in all honesty, these are the exact what I use and recommend to everyone, even my own family.
To see all my of most up-to-date recommendations, check out this resource that I made for you!
BEST Of The Best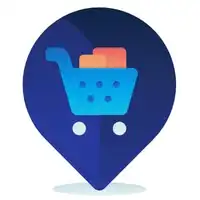 References
https://www.bluebunny.com/products
https://corporate.walmart.com/newsroom/business/20170529/meet-wells-dairy-30-years-of-making-great-value-ice-cream
Recent Posts