How to Make Orange Food Coloring? Have you ever wondered what colors make orange icing? Look no more. We´ve got you covered.
Summer is coming to an end and it's almost time for spooky décor and yummy orange-tinged treats.
So, what colors make orange icing? To get the perfect orange hue for your tricks and treats, you can use a mixture of food coloring in shades red, yellow, and brown.
Though it sounds simple (and it is!) we'll share some tips on how to fine-tune your mixture to get the perfect orange color for your icing every time.
Food Coloring 101: Types
If you're not an avid baker, you might not know that there are different types of food coloring. While we all know the liquid type that comes in a dropper container, there are also gel and powder food coloring.
While you can find lots of options with gels and powders, liquid food coloring is limited to just primary colors like red, yellow, blue, and brown.
Before choosing a type of food coloring, consider the type of icing you're making and the consistency, as adding too much liquid could make it runny and unmanageable.
Gels and powders take less and won't make icing runny, though it's highly pigmented and just a little goes a long way.
Read also: What Colors Make Red Icing? (Food Coloring Red Frosting)
Making the Perfect Orange
You might already know this but red and yellow make orange. You can play with the tone by adding more or less of each color or even adding a darker color like brown.
Depending on the type of food coloring you're using, you might need to change your ratios up a bit, which we'll explain in a little more detail.
When Using Liquid Food Coloring
As a rule of thumb, you should always go slow. Icing is a mixture that could separate or get runny if you add too much liquid, so add only a bit at a time.
Start with adding 2 drops of red and 1 drop of yellow, mixing it in to see the result.
If you want darker, add more red. If you want it lighter, add more yellow. If you want a deeper color, add one drop of brown and check the result.
Keep experimenting until you find the perfect shade for your favorite fall treats.
When Using Powder Food Coloring
Like we said above, powder food coloring is very pigmented. To start, take a pinch and add it into the icing, mixing it in first.
You can add more to add more pigmentation and, if the orange you chose is not quite right, add a dash of red to intensify the color.
When Using Gel Food Coloring
For gel food coloring, one tip that works wonders is to use a toothpick. This allows you to pick up very little and mix color gradually.
While you might be able to find orange, if you want a darker shade, take our tip from above and add a little touch of red.
Key Things to Consider
Finding the right share is just one part of the puzzle when creating the perfect orange color. There are a few other things to consider to get your orange-colored frosting looking exactly how you wanted it to.
1. The Icing
The most popular icing out there is buttercream, which you might be using. If you are, it's good to keep in mind that food coloring intensifies in buttercream due to its bright-white color and thick consistency.
Lighter icings might need more color and buttercream may need darker colors added to really get the orange you're looking for.
2. The Method
There is nothing worse than ruining an entire batch of icing trying to find the perfect color. Instead, consider the method that you're using and take your time.
A few drops or a small dash goes a long way, especially when working with deeper and darker colors.
Expert tip: Due to icing's ingredients, colors tend to darken when dried. Experts suggest leaving icing out for a bit, noting how the color changes after a bit of time.
3. When in Doubt, Go White
While you might not have it on hand, if making colored icing is something you'll be doing often, a good white might come in handy.
Think of a bright white food coloring as a lifesaver, using it to lighten up icing that´s a bit too dark.
Mistakes happen and just one drop can send your color overboard, which is why a white can come in handy.
Orange-Spiration
Now that you have the scoop on how to make orange icing, you might be wondering what you can do with it. Before you go, we'll share some orange-spiring ideas that will make your treats the hit of the party.
Pumpkin Cupcakes
Using orange icing on top of a yummy cupcake base is delectable. It's cute and it's the perfect treat/décor for any Halloween party, no matter if it's for adults or kids.
Plus, it's simple, just adding a few black candies or icing for the eyes and the mouth.
Fall Cookies
Orange is the color of fall, with all of the trees around us changing before they fall for the winter. If you're looking for a fall idea, why not decorate cookies with beautiful orange leaves? You can even mix a few colors and add red, yellow, and orange leaves for a beautiful color scheme that screams fall.
Spooky Cakes
Cakes are great for creating things, with a larger canvas to work with than cookies and cupcakes. Why not use your color mixing expertise to create a spooky cake with themes like Halloween or Day of the Dead.
Both look amazing with orange accents, creating a delicious treat with cute designs that your guests won't want to eat.
Orange you Glad you Stopped By?
Orange is a color that you can use from summer to fall and all in between. Knowing how to mix the perfect hue, you can create all kinds of designs, bumping up your decorating skills and getting creative while you're at it.
Now that you know how to mix the perfect orange, what will you use it for?
---
Here are some of my favorite services, products, and Stores
There are affiliate links, so if you do decide to use any of them, I´ll earn a small commission. But in all honesty, these are the exact what I use and recommend to everyone, even my own family.
To see all my of most up-to-date recommendations, check out this resource that I made for you!
BEST Of The Best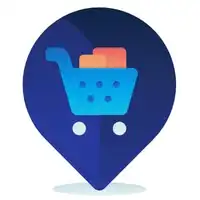 References
https://www.twosisterscrafting.com/
Recent Posts