Do you know who makes Purex toilet paper? this is one of the questions our readers ask a lot. Well, we´ve got you covered.
We all know many of our favorite products are made by different companies. There's nothing wrong with that but sometimes you just want to know where your consumer products come from.
So, who truly makes Purex toilet paper? Purex toilet paper is made by Kruger Products L.P. Kruger Products is based in Canada and makes a variety of tissue products. Purex is the leading brand of toilet paper across the Western side of Canada.
Want to know if Purex brand toilet paper is worth your money? In this article, we're looking into Kruger Products to see what goes into making Purex.
We'll look at other products made by Kruger, as well. Keep reading to find out the truth behind this industry-leading toilet paper brand.
Who Makes Purex Toilet Paper?
The company behind Purex is Kruger Products L.P. Kruger used to do business under the name Westminster Paper Mills. The paper mill is still located in New Westminster, British Columbia.
This company was founded in 1923. Today, they manufacture products for various sectors of the consumer industry. Along with various tissue products, Kruger also produces:
Packaging and boxes
Containerboard
Specialty paper
Publication paper
Biomaterials
Wines and spirits
Read also: Where Is Purex Toilet Paper Made? (Tracing The Origin)
What Are the Different Kinds of Purex Toilet Paper?
There are six varieties of Purex toilet paper. Each has its own unique offering for customers. Let's take a look at the different kinds.
Purex Regular
The Purex Regular variety brings the softness that customers have come to expect from this brand. It's high-quality toilet paper that's absorbent and comfortable to use.
Purex Regular is 2-ply. It's also hypoallergenic and doesn't cause septic issues. You can order it in double, jumbo, or triple roll sizes. The packages range from 4 rolls up to 30.
Read also: What Is The Best Toilet Paper Brand (You Should Buy!)
Purex Premium
The Premium variety is still 2-ply like Regular but it's quilted to make it softer and more absorbent. As with the Regular type, it's hypoallergenic and safe for use with septic systems.
Purex Ultra
Ultra adds another layer into the mix. Purex Ultra is 3-ply, so it's stronger than the varieties mentioned above. It offers more absorbency and feels softer, as well.
Purex UltraLuxe
This variety is meant to be the luxury level of toilet paper. While it's only 2-ply, it's softer than the other varieties made by Purex. It's sold in either triple or mega rolls. You can purchase from 6 to 24 per package.
Purex Ultra 3 Limited Edition
Purex issued this limited edition package of its Ultra variety in support of breast cancer research. Each purchase of this toilet paper initiates a $.25 donation into a fund for scientific research.
Where Can I Buy Purex Toilet Paper?
Kruger Products is a Canadian-based company that manufactures its toilet paper in British Columbia, which is located on the Western side of Canada.
You'll find Purex toilet paper in retailers and grocers all over the Western side of Canada.
You can also order Purex toilet paper online. You can purchase directly through the Purex website. Order it from the following popular online retailers, as well.
Costco
Walmart
Staples
Giant Tiger
IGA
Thrifty Foods
Real Canadian Superstore
What's Great About Purex Brand?
Purex toilet paper is a leader in its industry. It's high quality and affordable. Purex remains as a top choice for consumers because of its softness and competitive pricing.
Kruger Products is an innovative company, as well, so its products stay relevant.
Purex is also an active player in its community. They've taken on causes to support, such as breast cancer research and Crohns and colitis research.
Purex sponsors The Gutsy Walk, a fundraising event that helps raise money and awareness towards this cause.
Purex is active in the community supporting health and wellness, as well. The Kruger Big Assist program helps families in need of hockey gear for family members that play.
They recognize that hockey is a good activity for kids to participate in but that it's also quite expensive.
They give to these families who don't have the funds needed to support their hockey player.
Read also: What Is The Worst Brand of Toilet Paper (You Should Avoid!)
Purex and Sustainability
Kruger Products and their Purex brand are commited to sustainability in all of their endeavors. Purex has a program called Reimagine 2030 that pertains to its sustainability goals.
The company is currently working to reduce its environmental footprint. Purex is working on ways to make the products more sustainable, as well as all of their functions.
What Is Softsorbent?
Softsorbent is a term coined by the Purex brand to accurately describe their toilet paper. They say the two best properties of their bathroom tissue are the softness and the absorbency.
So, they put the terms together to come up with an appropriate word to describe Purex toilet paper, softsorbent.
What Other Products Does Kruger Make?
Kruger does make a number of other tissue paper products. You'll find Cashmere and White Cloud toilet paper on shelves next to Purex. Kruger makes all of these.
Sponge Towels is a brand of paper towels. Kruger produces Sponge Towels. Scotties is the brand of facial tissue Kruger offers.
Noteworthy Facts About Kruger Products
Kruger Products has been voted one of the Top Employers in Canada every year since 2013. They're touted as having an inclusive work environment where there's equal opportunity for all kinds of workers.
This company is ranked in the Top Five for their work to support breast cancer research and awareness.
Kruger is one the leaders in their industry for their sustainability initiatives. They've been recognized on a national level for their efforts.
The Bottom Line
Purex toilet paper is made by Kruger Products L.P. It's made 100% in Canada. The Purex brand is the #1 selling toilet paper all over Western Canada.
Kruger Products makes a few different consumer items but their largest line of products is the tissue papers.
Purex toilet paper is highly recognizable on store shelves. Kruger also produces White Cloud, Cashmere, Sponge Towels, and Scotties.
Next time you're looking for the brand of toilet paper you want to take home, just go for the softsorbent one by Kruger.
---
Here are some of my favorite services, products, and Stores
There are affiliate links, so if you do decide to use any of them, I´ll earn a small commission. But in all honesty, these are the exact what I use and recommend to everyone, even my own family.
To see all my of most up-to-date recommendations, check out this resource that I made for you!
BEST Of The Best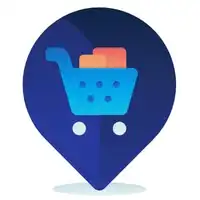 References
Recent Posts