Publix is known for a number of its high-quality private label products, one of which being its Publix soda. If you are a fan of this product, you may be wondering –
Who makes Publix soda? Cott Corp. produced Publix soda for a long time. However, they sold their soda division to Refresco back in 2018. So, the Publix soda you are drinking today is produced by Refresco, though the soda you drank a few years ago was produced by Cott Corp.
To learn more about who makes Publix soda, keep reading. This article answers all questions you might have about this private label manufacturer.
Who Makes Publix Soda?
Today, Publix soda is produced by the bottling giant Refresco. Refresco is one of the largest bottlers in the world.
They are responsible for bottling a number of private label and big-name brands. They also help to develop, manufacture, and supply chain the drinks.
Read also: Who Makes Wegmans Soda? (Quality, Reviews + More)
Publix Soda's History With Cott Corp., Now Primo Water Corporation
Only recently did Refresco take over the Publix soda private label. For years, Publix soda was produced by Cott Corp. Cott Corp. was a major Tampa located soda extraordinaire. Because Publix is out of Florida as well, it makes sense for these two companies to work together.
Back in 2018, Cott Corp. sold its soft drink division for $1.25 billion to Refresco. In 2020, they also announced that they were planning to sell their tea and S&D coffee divisions as well.
After selling all of these divisions, Cott Corp. has rebranded and assumed a new business model. Now, the company is known under the name Primo Water Corporation, and it specializes in the water market.
Refresco Produces Publix Soda Today
Four years later after the original selling of Cott Corp.'s soda division, Publix soda is still produced by Refresco.
There is no sign that the recipe has changed, only the manufacturer. So, you might not be able to tell a difference between the Cott Corp. Publix soda and the Refresco Publix soda.
About Refresco
Refresco is the world's largest independent bottler. They bottle beverages for both retailers and branded beverage companies.
Their locations span Europe and North America, allowing the company to produce over 30 million liters of drinks per day.
Obviously, the Publix soda is produced at North American locations. Refresco has 28 facilities in North America, with 23 of them being in the United States.
Four are in Canada and one is in Mexico as well. There are around 3600 employees with the Refresco North American team.
History
The history of Refresco is actually a short one. The company was founded in 1999 as a part of a management buyout. After this buyout, Refresco primarily focused on European markets, beginning in Germany and spreading through Spain, Icelandic companies, and even the UK.
In 2017, Refresco took its sights to North America. This year, Cott Corp. announced the acquisition of its soda line to Refresco.
This acquisition was completed in 2018, and the rest is history. Refresco has continued to acquire other companies throughout Europe, building its presence even further.
Is Refresco Any Good?
Because Refresco has quickly become the biggest bottler worldwide, it's no shock that this company is pretty good.
They are known for producing high-quality sodas, both in flavor and bottling. They also use innovative techniques to keep their services cutting edge.
Read also: Does Club Soda Have Carbs In It? ( Must Read Before)
Is Publix Soda Any Good?
There are split reviews about whether or not Publix soda is any good. For the most part, those who like generic soda love the Publix soda lines.
However, those who are diehard A-list soda drinkers prefer the big-name drinks over the generic lines.
For a better picture of Publix soda and its quality, here's a look at its flavor, variety, and price.
Flavor
Flavor-wise, Publix soda delivers what you would expect from most generic sodas. It tastes nearly identical to the big name products, but there is a slight difference.
Most people agree that the difference is barely noticeable, meaning they can enjoy their cola without wishing they had a big-name drink in their hand.
Of course, there are a few critics that say the difference between Publix soda and A-label brands is too big, and they only opt for the big brands instead.
Read also: Does Club Soda Have a Taste? (Same As Water? – Real FACTS!)
Variety
Publix soda beats out other private labels in terms of variety. There are tons of flavors to choose from, with lemon lime, black cherry, and orange just being a few options.
This sheer variety of flavors makes Publix soda a favorite soda private label.
Price
As you would expect, the Publix soda has a fantastic price. A two-liter bottle is normally just under $1, making it a very cost-efficient option.
Especially when you consider its good flavor and fantastic variety, the price for Publix soda is very well worth it.
Final Thoughts
Publix soda is produced by Refresco today. They have been producing Publix soda since 2018, and with great success. The acquisition of Publix soda was actually Refresco's first move to the North American market.
Before 2018, Publix soda was produced by Cott Corp. This company is now transitioning into the water market, and it does not produce any more soda, tea, or coffee.
Even though the manufacturer of Publix soda has changed over the last few years, its reputation has not.
Publix soda is still known for having a great flavor, a wide variety to choose from, and a killer price. If you have a Publix near you, you should certainly stop by to taste this Refresco-produced soda.
---
Here are some of my favorite services, products, and Stores
There are affiliate links, so if you do decide to use any of them, I´ll earn a small commission. But in all honesty, these are the exact what I use and recommend to everyone, even my own family.
To see all my of most up-to-date recommendations, check out this resource that I made for you!
BEST Of The Best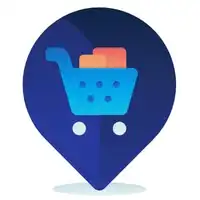 References
https://www.refresco-na.com/na/about/our-history
Recent Posts