Do you know who makes Presto toilet paper? this is one of the questions our readers ask a lot. Well, we´ve got you covered.
With toilet paper being one of the largest selling products in the household item market, it is imperative that you are getting a great quality from a good brand.
Presto has remarkable ratings and reviews and is a US-based company, sold by one of the top competitors in online sales.
So, who makes Presto toilet paper? Presto toilet paper is made and packaged by Presto Products in one of their five manufacturing companies located in Wisconsin (two locations), Utah, Virginia, and Texas. Presto is sold and shipped to customers through Amazon and is one of Amazon's brands.
Who is Presto?
Presto Products is an industry-leading manufacturing company providing private labels for companies that are selling consumer products.
While for the purpose of this article Presto is best known for manufacturing a variety of toilet paper you can find every day on Amzon.com; it is actually known for making a lot of other products, including:
Plastic zip bags
Waste bags
Plastic containers
Plastic Wrap
Hand soap
Dish soap
If you have heard of Reynolds, who hasn't, then you already know who makes Presto since Presto is a business unit of the Reynolds label.
Presto Sold by Amazon
Amazon came up with the idea of packaging and selling their own line of household cleaners and paper products years ago; however, the first items didn't hit the website until 2018, and that was only for their market in India.
The label seemed to have come out without any marketing or warning to consumers or competition, creating quite a debacle with other low-cost manufacturers.
Presto products finally became available to US customers in 2019, and even more, competing brands became concerned.
The issue presented by companies such as Pril and Lizol was that Amazon was offering products at such a low rate there was no way other businesses would be able to keep up.
Big businesses also have an issue with Presto products hitting the market because it causes them to cut prices on their own items in order to compete with such low costs; with retail sales declining in today's economy, it is hard to keep up with these cheaper products.
Amazons In-House Brands
Presto is not the only private label brand Amazon owns and sells, nor was it the first brand of household products they put on the market.
Amazon's first in-house brands were Amazonbasics and Pinzon, which came out in 2009. By 2017, the retail giant had around 30 private labels, and today are the proud owners of over 100 amazon brands.
Why Does Amazon Sell Presto Toilet Paper?
Like a lot of other companies, Amazon has stated they decided to add presto products, such as toilet paper, to their site, in order to provide customers with a wide range of product options.
They claim the purpose of Presto toilet paper is to provide consumers with toilet paper similar to name brand quality with a much more affordable price tag.
Read also: What Is The Best Toilet Paper Brand (You Should Buy!)
What Does Presto Use to Make Their Toilet Paper?
The manufacturers of Presto toilet paper are PEFC certified and make their products with pulp that is sourced from responsible, sustainably managed forests and controlled sources.
This toilet paper brand is also soft and dissolves quickly, making it septic tank safe.
Types of Presto Toilet Paper
Presto is a brand of toilet paper, which means they offer numerous options for different consumers and their specific preferences.
Some options available on Amazon include ultrasoft and ultrastrong. This toilet paper option is often compared to bands such as Cottonelle and Scotts.
Is Presto an Affordable?
Because Presto is an in-house product for Amazon and is not marked through television or other ads, the toilet paper can be sold for a lower price than other brand name labels.
You can order four six-pack packages of Presto ultra soft toilet paper for just under $23 and under $20 if you sign up for Amazon's subscribe and save offer.
To purchase the same amount of toilet paper from a name-brand company such as Cottonelle, you will pay around $27 order from Amazon or $35 from Walmart.
Should I Buy Presto Toilet Paper from Amazon?
Not only should you buy Presto toilet paper from Amazon, but you also have to. Presto is a stricken amazon product and can not be sold anywhere else.
If you really want to try and find a deal, you can purchase this toilet paper from 3rd party sellers such as eBay or Poshmark, but we highly recommend you only get it from the direct source.
Is Presto Toilet Paper Made by Amazon?
While Amazon owns the Presto name, the toilet paper is manufactured in an Amazon building or location.
Amazon partners up with big corporations and cuts a deal to share profits to have them make their toilet paper, then slap their label on the side.
So if you think Presto feels similar to a big-name company, that might be because they are made in the exact same factory. This process is very common and is a great way for companies to make money.
This isn't just common practice amongst toilet paper brands and Amazon, big names like Peter Pan peanut butter, Starbucks coffee, and so many others.
So, is Presto Toilet Paper Any Good?
In order to answer this question, we had to rely on customer reviews and ratings from other sites and it looks like the majority of people who purchase this toilet paper brand feels it is a great product and worth the switch from bigger more expensive labels. 
There is very little in the way of cons regarding Presto toilet paper unless you ask competing companies, so giving this product a try is defiantly something to consider.
Summing Things Up
Everyone who shops online, even most that don't, know about Amazon and the great deals to be had on their site, which is why Presto products, especially toilet paper, has become such a big-ticket item. While Amazon itself may not make the toilet paper, they are absolutely profiting from it.
---
Here are some of my favorite services, products, and Stores
There are affiliate links, so if you do decide to use any of them, I´ll earn a small commission. But in all honesty, these are the exact what I use and recommend to everyone, even my own family.
To see all my of most up-to-date recommendations, check out this resource that I made for you!
BEST Of The Best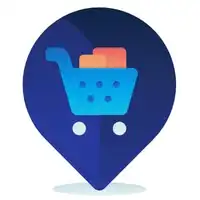 References
https://economictimes.indiatimes.com/news/company/
Recent Posts