Do you know who makes Kirkland Reposado? this is one of the questions our readers ask a lot. Well, we´ve got you covered.
Every alcohol for Kirkland is made by a different supplier.
Tequila drinkers will be able to find everything they need to make a margarita when they go shopping at Costco.
So, who makes Kirkland Reposado Tequila? Reposado tequila Is made by La Madrilena, which is produced in Mexico and then distributed to the US to be sold. Kirkland brand tequila is available at many Costco locations across the US.
However, one thing that stands out to a lot of people when shopping at Costco is the shockingly low price of the Kirkland Reposado tequila.
Who makes Kirkland Reposado tequila?
If you've ever been shopping at a Costco in the US, you've probably noticed a great selection of Kirkland brand spirits for a lower price than you would pay at the liquor store.
Every liquor sold by Kirkland is made by a different company. When it comes to figuring out where tequila comes from, you should always look for the NOM. 
The NOM is an identifying number that's used to figure out where the tequila came from. On a bottle of Kirkland Reposado tequila, you'll find the number 1438. This means that it comes from Jalisco, Mexico.
After doing some more research about the Kirkland Reposado tequila, we discovered it came from a company called La Madrilena.
What is La Madrilena?
La Madrilena is a well-known distributor in Mexico. This business has been making tequila since 1911. However, they didn't begin supplying to brands until 1995.
This company now supplies tequila and other spirits from companies all across the world, including:
United States
Denmark
South Korea
Bolivia
Germany
Costa Rica & more
One of the collaborations that put La Madrilena on the map in North America was in 2008 when they teamed up with Tabasco.
Together, these two brands created a Tabasco flavored tequila.
Currently, La Madrilena supplies a 100 percent agave tequila to Kirkland that has been fermented in stainless steel.
It has been two times distilled, is made with natural spring water, and has 40 % alcohol.
Read also: Who Makes Kirkland Tequila Anejo (The Truth!)
Is Kirkland Reposado tequila any good?
Let's cut right to the chase. How does Kirkland Reposado tequila compare to other brands available at the liquor store?
There's one thing that can't be ignored about the Kirkland Reposado tequila, that low price tag. When it comes to tequila, there's one rule of thumb.
Low-cost comes with low quality. Most tequila drinkers don't get excited about a low-cost tequila.
While Kirkland Reposado tequila isn't horrible, it's also not the greatest.
If you enjoy using tequila in mixed drinks, such as margaritas or tequila sunrises, then you may not notice too much of a difference in quality when mixing drinks with Kirkland Reposado tequila. If there is another flavor mixed with it, this tequila is alright.
However, if you're a true tequila drinker who likes to sip on the spirit neat or on the rocks, this is probably not the best choice of tequila for you.
It may be okay as a shot, but it does not have the right flavor to sip on throughout the night. We also wouldn't recommend giving a bottle of Kirkland Reposado tequila to someone as a gift.
Read also: Who Makes Kirkland Silver Tequila (The Truth!)
Should I buy Kirkland Reposado tequila?
Kirkland Reposado tequila falls somewhere in the middle of the scale between good and bad.
If you are hosting a party and are looking for affordable alcohol to mix drinks with, this tequila will do the trick.
This is the time when you can let your hosting skills shine and come up with some creative cocktails to serve your guests.
With Kirkland Resposado tequila, as long as you serve it mixed in a drink, your guests won't taste the difference.
You could get creative with different jelly shots, margarita cocktails (try flavors other than lime, like peach or strawberry), or even the classic Paloma.
Final thoughts
Kirkland Reposado tequila is made by the spirits supplier La Madrilena. This company is based in Jalisco, Mexico, and exports tequila to the US for the Kirkland brand to sell at Costco.
Kirkland is one of many brands that this Mexican company supplies to around the world.
When it comes to how good this tequila is, many people believe it's not very impressive. While they don't mind drinking it mixed in a cocktail, Kirkland Reposado tequila isn't the best to drink on its own.
---
Here are some of my favorite services, products, and Stores
There are affiliate links, so if you do decide to use any of them, I´ll earn a small commission. But in all honesty, these are the exact what I use and recommend to everyone, even my own family.
To see all my of most up-to-date recommendations, check out this resource that I made for you!
BEST Of The Best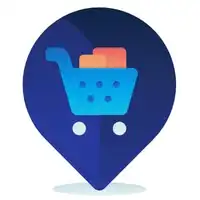 References
https://www.tequilamatchmaker.com/tequilas/5213-kirkland-signature-reposado
http://www.madrilena.com.mx/madrilena_en/madrilenia/acerca-de-nosotros.aspx
Recent Posts