Do you know who makes Kirkland Irish Whiskey? this is one of the questions our readers ask a lot. Well, we´ve got you covered.
Kirkland Irish whiskey matured in Ireland" and has been imported by MISA imports of Dallas, Texas. The rear label on the bottle describes that Kirkland's signature range of Irish whiskey is "Triple-distilled. However, Kirkland Irish Whiskey is incredibly affordable and has been aged for a minimum of 4 years.
Dallas is famous for many things but not usually when it comes to triple-distilled Irish Whiskey distilleries.
The internet continues to argue that Kirkland Irish Whiskey is indeed very likely to be made by a well-known big-label whiskey maker.
Who Actually Makes Kirkland Irish Whiskey?
Currently, it's not public knowledge who makes Kirkland Irish Whiskey, although there is a wave of educated guesses online.
Reviewing the Official Alcohol and Tobacco Tax and Trade Bureau website indicates that Irish whiskeys imported from the Republic of Ireland are issued a certificate of age and origin for all Irish Whiskey exports to the United States. 
This certificate is titled "Certificate of Origin, Age and Conformity with the Immature Spirits Acts for Spirits Exported To," and is prepared by a Customs and Excise Officer.
Irish regulations also state that a blended Irish whiskey consists of grain whiskey blended with pot still whiskey, malt whiskey, or a combination of the two.
All whiskeys must be at least the 'aged' amount stated in years on the bottle.
Read also: Who Makes Kirkland Canadian Whiskey?
Does Costco's Kirkland Irish Whiskey Have a COLA (Certificate of Label Approval)?
Scouring the label of a bottle of Kirkland Irish Whiskey shows no indication of this certification, nor do any results appear when searching for 'Kirkland Irish Whiskey' on the COLA public registry database.
Trying a few variations such as 'Costco Irish Whiskey' and 'Costco Whiskey' also yields no matching results for the past 15 years.
Does Costco Manufacture Kirkland Irish Whiskey?
While it's not hard to see that Costco is a great company with incredible buying power and customer reach, it's fairly reasonable to assume that Costco isn't distilling huge batches of Irish Whiskey alongside many of the other home-branded products they sell.
Costco, like many other retailers, offers private-label liquors with many priced intentionally to undercut discounted big-name liquor products.
Costco has long-running contractual agreements with large spirits distributor companies such as Edrington and Diageo, where they agree to purchase huge quantities of liquor at very discounted prices. 
Costco does exactly this and sells their private-labeled Kirkland Irish Whiskey in massive quantities, at prices that cannot be beaten by proprietary spirit brands.
If you're on a budget, it's very likely that you've dabbled with Costco's line of private-label liquors, and you're not alone!
Kirkland's Signature collection of whiskeys are well-received and have even received favorable reviews by reputable sources such as the Whisky Advocate and Wine Enthusiast. 
Read also: Who Makes Kirkland Irish Cream? (Answered!)
Who Supplies Costco with Irish Whiskey?
There's really only one supplier big enough to facilitate Costco customer demand for Irish Whiskey, and that is Irish Distillers Ltd (IDL).
Currently, IDL is the largest whiskey distillery in Ireland and more notably is the producer of one of the most popular Irish Whiskeys in America, and that's Jameson Irish Whiskey.
This isn't to say that Kirkland Irish Whiskey is simply Jameson Irish Whiskey in disguise.
However, it could indicate that many of the same blending components are shared between Kirkland Irish Whiskey and Jameson's entry-level blended whiskey.
Hints on the Label of Kirkland Irish Whiskey Bottles
There are a few notable (yet slightly confusing) packaging details that hint at Kirkland's origin. The rear label states "fine malt and grain have been selected for Kirkland Signature Irish Whiskey."
Anyone who knows a thing or two about whiskey will note this is a little baffling as the term "malt whiskey" is a legally defined term that indicates the whiskey is made from 100% malted barley.
"Grain" would indicate that Kirkland Irish Whiskey isn't considered 100% Malt Whiskey.
Malt or Blended Whiskey?
Irish regulations on Irish Whiskey certification state that a minimum of 30% malted, a minimum of 30% unmalted barley, and up to 5% of other cereals added are permitted.
It's very likely (and online Whiskey lovers agree) that Kirkland Irish Whiskey is likely made with a mix of grain whiskey and pot still whiskey.
With this information in mind, this narrows down the number of Irish distillers who could fulfill Costco with enough whiskey each year.
Kilbeggan is double distilled.
Bushmills only makes 100% malt whiskey.
Tullamore DEW likely has insufficient supply (due to only making their own whiskey since 2014).
Jameson is also a blended whiskey, with substantial distilling and distribution capabilities.
Conclusion
Until Costco releases the distiller information and allows it to become public knowledge, it's impossible to accurately say who makes Kirkland Irish Whiskey.
Research and labeling suggest it is of Irish origin, and the largest Irish Whiskey producer (IDL) also produces one of America's most consumed whiskey: Jameson.
Many have cited similarities between the blend, taste, and finish between Jameson and Kirkland's Irish Whiskey, and if you're a fan of Jameson, it's definitely worth your while to check out Costco's Private-label whiskey and decide for yourself!
---
Here are some of my favorite services, products, and Stores
There are affiliate links, so if you do decide to use any of them, I´ll earn a small commission. But in all honesty, these are the exact what I use and recommend to everyone, even my own family.
To see all my of most up-to-date recommendations, check out this resource that I made for you!
BEST Of The Best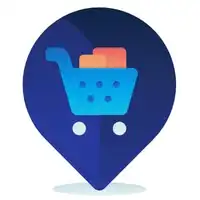 References
https://www.ttb.gov/labeling/cola-public-registry
https://www.jamesonwhiskey.com/es-ES/
Recent Posts