Do you know who makes Kirkland Premium Small Batch Bourbon? this is one of the questions our readers ask a lot. Well, we´ve got you covered.
The latest batch of the Kirkland Premium Small Batch Bourbon actually comes from Tennessee, which points many experts in the direction of Geroge Dickel Tennessee Whisky Distillers as the producer of the bourbon. The quality of the bourbon is high and critics have received the Premium Small Batch well. The bourbon has been aged for 7 years, making this a Kirkland Premium batch.
Although the most recent of the Kirkland signature Bourbons are produced by Barton Distillers 1792, it is widely believed that George Dickel distills Costco's Kirkland Premium Small Batch Bourbon.
Previously, all indicators pointed to Jim Beam distillers. Those with a more refined knowledge of whisky, in general, were able to identify that the label came from Clermont in Kentucky.
This is where the Jim Beam distillery is and where the address for the Kirkland Premium Small Batch Bourbon used to be.
The Costco signature range of Kirkland Bourbon has become quite popular. Many bourbon enthusiasts have noticed it, but Costco has not disclosed which distillers produce their bourbons.
How Do We Know George Dickel Makes Kirkland Premium Small Batch Bourbon?
As the address of production has now moved to the Tennessee region, bourbon experts are happy to claim that the new batch of Kirkland Premium Small Batch Bourbon comes from the Geroge Dickel whisky distillery.
Many expert tasters have also put their noses and palates to the test, to try and draw similarities between the Kirkland Premium Small Batch Bourbon and other bourbons from big distillers.
By commissioning a larger distillery, Costo can offer good quality spirits at a lower price.
While experts often comment that the Costco Premium Bourbon is not as spicey as a typical George Dickel whisky, they have also said that Costco would have requested a variation in flavor and texture to differentiate their brand from the distillers'.
When Jim Beam was manufacturing the Kirkland Premium Small Batch Bourbon, some critics said they could taste it immediately.
Also, owing to Jim Beam's ownership policies, anyone with an in-depth knowledge of distilleries could have identified the distiller by looking at the label.
Read also: Who Makes Kirkland Bourbon?
Where Does The Name, Kirkland, Come From?
Kirkland Signature is the house brand name for Costco's liquor products. Kirkland was the site of Costco's head offices from 1987 and 1996.
Costco introduced the Kirkland signature brand in 1995, therefore it was appropriate to name the newest brand addition after their corporate headquarters at the time.
Kirkland is the name of Costco's house brand of alcoholic products. Because Costco is exclusively a retailer, they have to outsource the production of the products under the Kirkland name.
They can also act exclusively as a distributor for other brands' products.
Why Don't Costco Disclose Their Distillers?
Most people believe that not disclosing the distillers of the Kirkland Premium Small Batch Bourbon is a bit of branding fun.
There may also be agreements in place between Costco and George Dickel that prohibit Costco from advertising who distills their Kirkland Premium Bourbon.
The Kirkland Premium Small Batch Bourbon has received mixed reviews both from bourbon experts and those who just like to sit down with a neat bourbon after a long day.
The Premium Small Batch got the attention of several enthusiasts, therefore great debate surrounded where the small batch was coming from.
The previous distiller was certainly Jim Bean and now, with the help of the experts' review, we can confidently say the new producer is George Dickel.
Why Geroge Dickel
George Dickel Distillery is a famous whisky distiller in its own right. Once Costco stopped getting their Kirkland Premium Small Batch Bourbon made at Jim Beam, they changed over to Geroge Dickel.
We don't know the definitive reason that Costco elected George Dickel as their new distiller. We can only speculate that the decision was strictly business.
After all, Costco needs to be affordable therefore they'd want to keep the Kirkland manufacturing costs down.
Kirkland Premium Small Batch Bourbon Tasting Notes
There have been mixed reviews on the quality of the Kirkland Premium Small Batch Bourbon. Although, many seem to enjoy it. The bourbon is aged for 7 years, therefore the texture is smoother than a bourbon only aged for two years.
Most reviewers find the quality of the bourbon quite good, with ratings on the 4 out of 5 scale.
Though price and quality should never be a consequence of each other, critics deem the Kirkland Premium Small Batch Bourbon good value for money.
You can pick up a bottle for $25.00 – $30.00 per bottle.
Appearance
The Kirkland Premium Small Batch Bourbon has a beautiful orange color to it. It's quite light in color and not as dark as some other bourbons that are perhaps aged for longer.
Nose
There is a strong malty smell on the nose but is also quite sweet. You'll be able to pick up the vanilla undertones.
Taste
There is a hint of smokiness on the palate, which suggests the bourbon has gone through charcoal mellowing. Otherwise, you get the classic malty vanilla flavors coming through. The aftertaste is quite heavily alcoholic.
Conclusion
So, the truth is that the Kirkland Premium Small Batch Bourbon is manufactured by Geroge Dickel. It was previously made by the Jim Beam distillery but has subsequently changed.
It's not entirely clear why Costco does not disclose the distillers of their Premium Small Batch, but we're certain it must have something to do with corporate agreements.
The Kirkland Premium Small Batch Bourbon is a great choice of drink if you are looking for quality bourbon on a budget.
---
Here are some of my favorite services, products, and Stores
There are affiliate links, so if you do decide to use any of them, I´ll earn a small commission. But in all honesty, these are the exact what I use and recommend to everyone, even my own family.
To see all my of most up-to-date recommendations, check out this resource that I made for you!
BEST Of The Best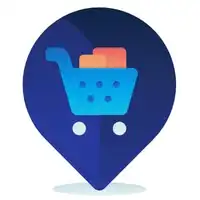 References
https://betterbe.co/life/kirkland-products-big-brands-disguise/26/
Recent Posts