Do you know who makes Kirkland Optifiber? this is one of the questions our readers ask a lot. Well, we´ve got you covered.
If you've browsed the vitamin and supplement section at Costco, you've likely noticed that many of the options available are sold under Costco's private label Kirkland.
Those looking for a fiber supplement at Costco may be wondering who exactly makes Kirkland Optifiber? The answer to this question is a little tricky, however we can confidently say that Kirkland Optifiber is made in the United States. Some of the ingredients in the supplement may be sourced from China, but it is created in the U.S.
In this article we will discuss the Kirkland brand, attempt to narrow down where Kirkland Optifiber is made, and discuss the United States Pharmacopeia certification that many Kirkland products have.
Are Kirkland Vitamins, Minerals, and Dietary Supplements Good Quality?
Kirkland products are known for being high quality options for consumers at a lower price point. However, customers are often a little more hesitant buying a healthcare item such as a vitamin from a private label such as Kirkland.
While this concern is valid, Costco has taken some steps to alleviate the concerns of their consumers.
Costco sells their vitamins and supplements under the Kirkland Signature™ brand and each product is carefully designed to meet or exceed the quality offered by other name brands, such as Nature Made. 
So yes, Costco dietary supplements are generally considered good quality. But, let's take a quick look at Kirkland Optifiber.
Is Kirkland Optifiber Healthy?
Kirkland Optifiber is a way for consumers to add fiber into their diet if they are struggling to get enough everyday.
It is a powder that is designed to dissolve in hot or cold liquids/food. It is a flavorless, sugarless, gluten-free, and sodium-free additive that is designed to mix easily in with your food and drink and not affect the taste.
The ingredient used in Kirkland Optifiber is wheat dextrin. It is marketed as a natural prebiotic and is designed to support the development of a healthy digestive system.
There is currently some ongoing debate about whether Kirkland Optifiber is truly 100% natural as the process to create wheat dextrin from wheat starch does include the use of chemicals. 
Another concern from consumers is that the wheat starch used in the supplement is a product from China, and they are against purchasing a product that was made in China.
Is Kirkland Optifiber Made In China?
Kirkland Optifiber is not made in China. However, there is no conclusive evidence to show that the wheat starch used in the supplement is not derived from China.
Many vitamin and supplement companies do not reveal the true source of their ingredients, and the reality is that many ingredients used in vitamins and supplements do come from China. However, if the entire product was produced in China it would have to include a "Made in China" label, which the Kirkland Optifiber does not. 
The statement from Costco regarding their vitamins and supplements is that they are made using "carefully selected ingredients from trusted suppliers."
In addition, Kirkland Signature supplements are manufactured in accordance with Good Manufacturing Practice standards.
Read also: Where Are Kirkland Vitamins Made (The Truth!)
What Are Good Manufacturing Practice Standards?
Good manufacturing practice standards are determined by the FDA.
These regulations include the minimum requirements for the "methods, facilities, and controls used in manufacturing, processing, and packing of a drug product."
Essentially, the regulations are intended to give customers peace of mind knowing that the product they are purchasing is safe to use as intended and it is composed of the ingredients that are stated on the label.
Therefore, Kirkland Optifiber is guaranteed to abide by these standards and only include wheat dextrin as is stated on its label.
Does Kirkland Optifiber Have The United States Pharmacopeia Certification?
While many Kirkland vitamins and supplements contain a certification by the United States Pharmacopeia (USP), unfortunately Kirkland Optifiber does not have this certification.
You can find a list of Kirkland supplements that do contain this certification on the Quality Supplements website. 
A USP certification would guarantee that the product has undergone an independent, scientific review conducted by USP and would therefore adhere to their strict standards.
Since Kirkland Optifiber doesn't include this certification, the only guarantee we have is that it is manufactured according to FDA regulations.
Who Makes Kirkland Optifiber?
After all of this, we still don't have a conclusive answer. It is likely that Kirkland uses another name brand manufacturer to create their Optifiber.
Kirkland products are frequently outsourced, and while some manufacturers are easy to find, others are not so easy.
It may be that Nature Made creates Kirkland Optifiber, however, this can not be said with any certainty. 
The furthest we can state as a certainty is that it is made in the United States, beyond that there is no way to know for sure unless Costco chooses to release that information.
Final Thoughts: Manufacturer of Kirkland Optifiber Remains Unknown
Although we are unable to state with any certainty who makes Kirkland Optifiber, this doesn't mean that it isn't a quality supplement.
It is produced somewhere in the U.S., likely by another brand name supplement manufacturer.
Coscto also adheres to the Good Manufacturing Standards set by the FDA, which can still provide consumers with peace of mind about the product they are ingesting.
Costco is in the process of getting more of their vitamins and supplements a USP certification as well, and if Optifiber can obtain this certification it would boost the confidence consumers have in this supplement even further.
---
Here are some of my favorite services, products, and Stores
There are affiliate links, so if you do decide to use any of them, I´ll earn a small commission. But in all honesty, these are the exact what I use and recommend to everyone, even my own family.
To see all my of most up-to-date recommendations, check out this resource that I made for you!
BEST Of The Best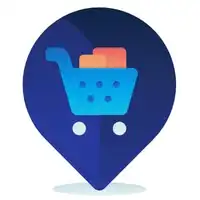 References
https://www.costco.com/kirkland-signature-optifiber%2C-26.8-ounces-190-servings.product.100517315.html
https://www.quality-supplements.org/
Recent Posts