Have you ever asked yourself or your friend who makes Kirkland Malbec red wine? Well, you are at the perfect place to find the answer to such a question.
Costco has an entire collection of private label goods, which includes things like wine under their Kirkland Signature Wineries.
These comprise a variety of fantastic wines from quality worldwide third-party suppliers.
But who makes Kirkland Malbec wine? Invariably, Broquel Winery makes Kirkland Malbec wine. Boquel Winery is a division of Trapiche Argentina in Mendoza, Argentina. The bottling and labeling for Kirkland Malbec Wine comes from the importer, DC Flynt MW Selections. However, Broquel makes Malbec wine specifically for Costco's Kirkland private label brand.
When you read the label of a bottle of Malbec from Costco, it indicates the wine's origin and supplier right there. However, this isn't as transparent on other wines under the Kirkland private label.
Who Is Trapiche Argentina?
Trapiche Argentina has been growing wine around the region of Mendoza since 1883. They have a vast acreage that allows them to grow a host of grapes for a variety of wines such as Cabernet Sauvignon, Chardonnay and a blended Sparkling Wine.
However, Malbec is king and they have a refined collection of Malbec in many categories. They produce wines for private labels all over the world and sell their own brand.
Their Broquel varietal comes from the estate's single vineyards. These range from the mountains with an elevation of 3,500 feet or more.
The word "Broquel" translates to "shield" and is a galvanizing symbol for the family heritage for which Trapiche is notorious.
This collection intends to pay homage to that spirit of legacy and quality the company puts into their wines, under the direction of their chief winemaker, Sergio Eduardo Casé.
Read also: Who Makes Kirkland Wine? (The Truth!)
What Does Kirkland Signature Malbec Wine Taste Like?
According to Costco, Trapiche Argentina and wine lovers, Kirkland Malbec wine has an oaky red and black berry taste with a hint of smokiness.
The color is an intense yet luscious velvety reddish purple. There are notes of floral and earthy minerals with a spicy nose.
What Do People Say about Kirkland Malbec Red Wine?
To illustrate wine lovers' adoration for Kirkland's Malbec, it would rank an average of eight out of 10 points (10 being the best).
It comes at an incredible price of around $7 but you're getting a great wine that isn't too cheap, sweet or dry. It's refreshing and pairs well with red meat, soups and mushrooms.
According to several blogs and online magazine articles, many people love this Malbec and praise it highly. It's an excellent grape, aged well in French oak barrels and designed for the true wine aficionado in mind.
Read also: Who Makes Kirkland Signature Products? (14 products listed!)
Does Trapiche Make Any Other Kirkland Wines?
No, Traphiche doesn't make any other Kirkland Signature wines for Costco. However, they do have a wide selection from other famous wine-making regions of the world.
Several come from California, Oregon, and Washington. But they have an array from France, Spain, New Zealand, and Italy too.
What Other Wines Does Kirkland Have; Who Makes Them?
Unfortunately, there's no way to see Costco's entire selection of wines online. You have to go into the store to see what's available in your area.
However, the following list contains ones that people have made viral across online blogs, tastings, and social media.
France
Cotes de Provence Rose: From the Cotes de Provence appellation in France by the Chateaux Elie Sumiere. This has been a family-run estate since the 13th century.
Pauillac Bordeaux: Blended red wine of Malbec, merlot, cabernet sauvignon and cabernet franc. Comes from the Bordeaux region of France in Médoc, Pauillac. There is no name for the producer listed.
Sancerre: From the Sancerre appellation in the Loire Valley of France, this is a delectable sauvignon blanc. Cave de la Vigne Blanche is who bottles the wine for sale at Costco.
Italy
Barolo: A nebbiolo wine coming from Piemonte, Italy. The producer is unclear, but speculation points to Fontanafredda.
Chianti Classico: Sangiovese grapes comprise this Italian classic that comes from Villa Cafaggio Estate in the notorious Toscana region.
Pinot Grigio Friuli: The cool climate around the alps is where this pinot grigio comes from in Italy. There is no indication of the producer's name.
California
Oakville Cabernet Sauvignon: This wine hails from the Girard Winery in Napa Valley, California from the Oakville appellation.
Sonoma Old Vine Zinfandel: A wine aged for 45 years from Sonoma County, California. There is no specific producer listed.
Suscol Napa Valley Cabernet Sauvignon: As the name suggests, this cab comes from the Suscol Vineyard in Napa Valley, California.
Oregon ; Washington
Columbia Valley Cabernet Sauvignon: Produced by Wahluke Wine Company in Washington specifically for DC Flynt MW Selections. This product goes directly to Costco.
Willamette Pinot Noir: This dark red pinot noir wine comes from the Willamette Valley in Oregon from a vineyard called Precept.
New Zealand
Ti Point Marlborough Sauvignon Blanc: A beautiful white wine from New Zealand. The label doesn't discuss the producer.
Spain
Gran Reserva: From Ribera Del Duero, Spain, it's unclear who produces this tempranillo.
Rioja Reserva: A tempranillo wine from the Rioja region of Spain and bottled by Bodegas Eguia.
Conclusion
The Malbec wine offered by Costco under Kirkland Signature Wineries comes from Trapiche Argentina via their Broquel Winery division.
Many people love it but it's not always available at every Costco. Therefore, it may be worth trying out the other wines they have on the shelves.
All come from quality growing regions from vintners who take pride in their creations.
---
Here are some of my favorite services, products, and Stores
There are affiliate links, so if you do decide to use any of them, I´ll earn a small commission. But in all honesty, these are the exact what I use and recommend to everyone, even my own family.
To see all my of most up-to-date recommendations, check out this resource that I made for you!
BEST Of The Best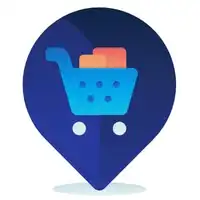 References
https://costcowineblog.com/2020-kirkland-signature-malbec-mendoza/
https://www.businessinsider.com/costco-best-red-wine-kirkland-malbec-2019-4
Recent Posts
link to Who Makes Kirkland Pinot Grigio (The Truth!)
One of Costco's claims to fame is its Kirkland Signature product line. With products ranging from food to beverages and more, Kirkland products represent a value option compared to big-name...
link to Who Makes Kirkland Wine? (The Truth!)
Do you know who makes Kirkland wine? this is one of the questions our readers ask a lot. Well, we´ve got you covered. It's an open secret that Costco offers wines from other brands and wineries...