Do you know who makes Kirkland Signature brats? this is one of the questions our readers ask a lot. Well, we´ve got you covered.
Like many Kirkland Signature Brand products, the bratwurst is all but a mystery as to who actually makes it. Costco doesn't manufacture or produce—in any way—most of the products that fly under the wings of the Kirkland brand.
So, who makes Kirkland Brats? Original Bratwurst is Johnsonville. Of course, that's just a wild guess based on the similarity in taste. Kirkland products are often altered to fit the assumed needs of Costco customers, however, so it may be something else entirely.
Costco is very good at making deals with reputable brands and repackaging them under the Kirkland Signature brand.
In fact, Costco has been so successful at it, that they've elevated the giant warehouse retail service up to the number four spot amongst the world's largest retailers.
Costco is also very good at trade secrets. As a business, Costco understands the value of keeping its deals close to the vest.
Some businesses openly display their connections to Costco, however, it's rare, with most brands discovered through leaks and publicly disclosed documents.
For And Against Johnsonville
The largest factor in favor of Johnsonville being behind the Kirkland Signature Brats packaging is the fact that they are similar in appearance, size, and taste. Johnsonville alone is a popular brand for fans of grilled brats. 
Kirkland Signature Brats have managed to ascend to the same status level as Johnsonville, with customers giving them generally high reviews, also similar to Johnsonville.
The largest factor against Johnsonville is the fact that Costco already sells Johnsonville Brats.
It makes little sense to make deals with Johnsonville to elevate your Kirkland brand, then turn around and sell Johnsonville right next to it as a competing bratwurst.
Read also: Who Makes Kirkland Hot Dogs? (Beef, Ingredients)
Does Costco Make Its Own Brats?
It's entirely possible that Costco makes its own bratwurst, however, they have to get their meat from somewhere and that is an easier trail to follow.
Beef: Costco purchases its beef from San Joaquin Valley in California. 
Organic Beef: Suppliers for Costco organic beef are unknown but it is known that Costco procures most of its supply from the US, Canada, and Australia. 
Pork: JBS Swift USA is the primary provider of Costco Pork.
Costco does have a meat plant, so imported meat could be repackaged into bratwursts there. Maybe Costco even follows a similar process to Johnsonville, facilitating a familiar and popular taste amongst its own consumer base. 
The odds are against ever knowing who actually makes Kirkland Signature Brats but that's part of the magic and mystery that surrounds Costco and all of its Kirkland products.
When you walk into a Costco retailer, every single Kirkland Signature brand product is a carefully repackaged product with a mystery provider behind it.
Maybe the mystery of it all is by design, with Costco capitalizing on the guessing game that its products create.
Or perhaps it's as simple as the fact that Costco makes its own brats, and everyone trying to outguess the retail giant is looking everywhere but the most obvious place.
We do know that Costco now produces its own hot dogs, which were originally rebranded from Hebrew National.
So, it's not too far-fetched to believe that the Kirkland Signature Brat is packaged and sold by Costco itself, rather than another company altogether.
Read also: Are Kirkland Eggs Cage-Free? (Antibiotic-Free, Eggs Cost )
Are Kirkland Brats Any Good?
Like many things sold under the Kirkland name, Kirkland brats are exceedingly popular amongst Costco shoppers and the internet is rife with positive reviews.
The only detrimental comment that can be found, amongst several reviews, is that the outer skin can be a bit tough.
An added benefit to eating Kirkland Brats is that they are free of MSG, aren't made with any additional preservatives, and contain no artificial flavors or colors.
Kirkland Brats are primarily Pork—which we know comes from JBS Swift USA. They come in a package of seven brats and are highly recommended on the grill for the best results.
A lot of people recommend boiling brats but that's just one of those head-scratching ideas where we have to wonder what in the world is the thinking process here.
Boiling Kirkland Brats will leech much of the flavor from the pork and doesn't provide any safety benefits whatsoever over grilling.
There's no arguing the fact that you can hardly go wrong choosing Kirkland Brats over the competition. Wherever they come from, the quality and taste is undeniably good.
Kirkland Brats Ingredients, Nutrition Facts and Calories
Calorie – Amount Per Serving
Kirkland brats calories amount per serving:
Calories 290 Calories from Fat 207
Kirkland Brats Nutrition Facts
35%Total Fat 23g
40%Saturated Fat 8g
Trans Fat 0g
20%Cholesterol 60mg
30%Sodium 730mg
1%Total Carbohydrates 2g
0%Dietary Fiber 0g
Sugars 2g
Protein 16g
0%Vitamin A
0%Vitamin C
2%Calcium
4%Iron
INGREDIENTS
Below you can see the Kirkland brats ingredients:
pork, water, and less than 2% of the following: salt, potassium lactate, corn syrup, dextrose, spices, monosodium glutamate, natural flavors, sodium phosphate, sodium diacetate, lemon juice powder (maltodextrin, lemon juice solids), collagen casing.
Read also: Who Makes Kirkland Tuna Fish? (Packs, Albacore, Nutrition)
Final Word
There are so many Kirkland Signature products on Costco shelves that come from other retailers. Many of them are known commodities while many others—such as the Kirkland Signature Brat—are largely unknown.
You probably wouldn't be wrong to suggest that it probably comes from Costco's very own meat plant. It makes the most sense from a cost perspective, especially considering the fact that they also do hotdogs there.
Either way, it goes, it is just another quality product that you can find at Costco that's surrounded by its own irresistible mystery.
---
Here are some of my favorite services, products, and Stores
There are affiliate links, so if you do decide to use any of them, I´ll earn a small commission. But in all honesty, these are the exact what I use and recommend to everyone, even my own family.
To see all my of most up-to-date recommendations, check out this resource that I made for you!
BEST Of The Best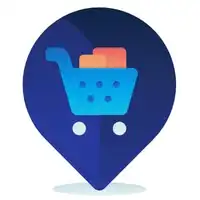 References
https://www.charbroil.com/how-tos/basics-of-brats
Recent Posts