If you've ever had Kirkland tuna fish, you know it's high-quality and tastes great. But you may have heard that Kirkland Signature products are not produced directly by Costco.
That's not a rumor, it's true. Costco collaborates and contracts with other major companies or manufacturers for all of its private-label items.
So, who makes or packs Kirkland tuna fish? Kirkland tuna fish is sourced and packaged by Bumble Bee. The seafood company struck a deal with Costco back in 2001 to provide high-quality and premium canned tuna fish for members. Bumble Bee packages the best Albacore tuna for Kirkland. Its own brand sits on the shelves of Costco and competes against the Kirkland tuna fish in some locations.
This article is all about the relationship between Costco and Bumble Bee Seafood. We'll take a closer look at the Kirkland Signature tuna fish and see how it stands within the market.
Keep reading for a good dose of info about this high-quality food product at Costco.
About Kirkland Tuna Fish
Kirkland Tuna Fish is sold in an 8-count package of 7-ounce cans. It's solid white Albacore tuna in water. The package sells for about $17.50.
All Kirkland Signature tuna fish is sourced responsibly. The packages are labeled with the "Dolphin Safe" logo. It means the fishing methods used to catch the tuna help minimize or eliminate dolphin fatalities.
Kirkland Tuna Nutritional Information
Each can of tuna holds about 3 servings. One serving is about 2 ounces of tuna drained of water.
One serving has 70 calories, 1 gram of fat, 25 milligrams of cholesterol, 180 milligrams of sodium, 0 carbs, and 16 grams of protein.
What's In Kirkland Tuna Fish?
All that's in the Kirkland Signature can of tuna is:
White tuna
Water
Salt
Pyrophosphate
What Is Pyrophosphate?
The only ingredient on that list you may be wondering about is pyrophosphate. Let's start by saying it's a naturally occurring substance that won't harm you.
During the canning process, little crystals called struvite can form in the tuna. They aren't harmful, but most consumers would rather they not be there, as they look like tiny pieces of glass.
Pyrophosphate is used during the canning process to prevent the formation of struvite.
Read also: Are Kirkland Eggs Pasteurized? (Real FACTS)
The Costco/Bumble Bee Relationship
The relationship between these two companies began in 2001. A man named Tim Rose, who has since moved up the ranks of the Costco executive team, was the director of the merchandiser's food division at Costco.
He decided that canned tuna had taken a downturn with regards to quality. He wanted to find a way to offer customers better quality canned tuna at Costco.
In the beginning, the pair spent about a year testing their improved canned tuna in Puerto Rico. Once the tests were complete, and reviews were good, Costco put Kirkland Signature tuna fish on its shelves for the first time in 2003.
The wholesale giant sold around $30 million worth of its Kirkland tuna in that first year.
This is a strong relationship that does not seem to be disconnecting any time soon. It benefits both sides, as well as consumers.
Where Does Kirkland Tuna Fish Rank Amongst Competitors?
Customer reviews of Kirkland tuna indicate it is high quality and tastes delicious. Many consumers tout it to be one of the greatest tasting options on the market.
Customers state the flavor is nice rather than too strong like some other brands.
Customers also comment on the fill of the can. They say you get more tuna in Kirkland cans where other brands fill the cans up with too much water or oil.
About five years ago, Greenpeace ranked Kirkland canned tuna within the worst with regards to its tuna sourcing. The company's fishing practices were deemed more destructive than many other brands sourcing tuna.
Since that time, Costco has put a lot of emphasis on responsibly sourcing animal products. It's making moves in many departments to benefit the planet and its inhabitants.
The company's goal is to conduct business in ways that keep animals safe and the environment healthier.
What Other Brands of Canned Tuna Does Costco Sell?
Kirkland Signature canned tuna isn't the only option on the shelves for Costco members. You can also purchase Chicken of the Sea, Wild Planet, and Bumble Bee tuna products.
Keep in mind that Costco's inventory varies from one region to the next.
Wrap Up
Kirkland tuna fish is made with carefully sourced fish by Bumble Bee Seafood. There is a collaborative effort between the two companies to give customers an option of high-quality canned tuna for a budget-friendly price.
This solid pairing spans back two decades.
Costco members can buy a Kirkland tuna package with eight 7-ounce cans. The tuna is packed in water and doesn't flake apart like lower-quality fish.
It's a good healthy option for pasta, salads, sandwiches, or even just on its own.
---
Here are some of my favorite services, products, and Stores
There are affiliate links, so if you do decide to use any of them, I´ll earn a small commission. But in all honesty, these are the exact what I use and recommend to everyone, even my own family.
To see all my of most up-to-date recommendations, check out this resource that I made for you!
BEST Of The Best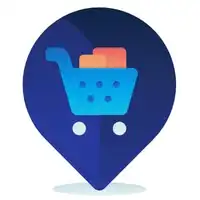 References
https://www.costcobusinessdelivery.com/
Recent Posts