Do you know who makes Kirkland brand paper towels? this is one of the questions our readers ask a lot. Well, we´ve got you covered.
It's almost like a crazy little game trying to discover the myriad brands subtly hidden behind the Kirkland Signature brand. Some are well known, such as Starbucks coffee, and others are mere guesswork. Paper towels are firmly in the latter category.
So, who makes Kirkland brand paper towels? We know that Kirkland Signature doesn't manufacture anything, so it's quite the conundrum. the majority of the guesswork points to Brawny, but that's nothing but opinions—they are premium and deserving of the label.
Costco has done an incredible job making deals with major manufacturers to place their products on Costco's shelves under the Kirkland Signature name.
So much so that it has catapulted Costco to the top five largest retailers in the country.
How Do People Find Out Who Kirkland Suppliers Are?
The vast majority of products hidden behind the Kirkland Signature name are discovered through public tax disclosures, legal documents, and insider leaks. Costco attempts to defend its suppliers through trade secrets laws.
Of course, this is understandable in a market saturated with high levels of competition. So considering that the paper towel manufacturer behind the Kirkland Signature brand is still not publicly known, is not surprising in the least.
Many times, it's simply a matter of guesswork. For instance, the largest toilet paper manufacturers in the country are Kimberly Clark, Georgia Pacific, Clearwater Paper, and Proctor and Gamble.
Knowing that it's not an illogical leap to assume that one or more of those manufacturers supply Costco, which rebrands it under Kirkland Signature, and sells it as a premium labeled brand.
The problem with paper towels is that there are so many different manufacturers, so narrowing it down in that manner is a fool's errand.
Read also: Who Makes Kirkland Toilet Paper (Facts Explained)
Why Has Costco Been Out Of Paper Towels?
When supply cannot keep up with demand, prices either increase or changes are made to the product.
After the initial paper towel and toilet paper rush died down, Costco dealt with the high demand by reducing the number of sheets in their paper towel rolls by 20.
Of course, it didn't go unnoticed and Costco released a reply stating that it was their way of dealing with the shortage, allowing them to keep up with supply by releasing enough rolls with reduced numbers of sheets.
Does Costco Still Limit Paper Towels?
As of August 22, 2021, Costco announced a further limitation on several toilet paper and paper towel brands, including its own, Kirkland Signature Premium Paper Towels.
The limit is to a single purchase of any one of those items listed. Of course, the limitations are imposed only on card-carrying members of the Costco Warehouse Membership Club.
The limitation doesn't apply to all Costco stores either, but the ones who have been most affected by panic buying since the original outbreaks.
Inflation is driving some of the changes as well, having some part to play in the reduction of sheets on paper towel rolls. Costco, not wishing to simply raise prices, is trying to kill two birds with one stone.
Is It Cheaper To Buy Paper Towels At Costco?
Since Costco sells everything in bulk—and also reduces costs with its private branding process—it's much cheaper to buy Kirkland Signature Paper Towels at Costco than other retail stores.
Comparable retail outlets market 12-pack rolls just like Costco, and sometimes at a lower price, but the sheet count is where the real savings are.
Even with Costco's recent cutback, their sheet count per roll is generally much more than the competition.
Costco sells most of their Kirkland Signature Paper Towels in 12-packs with 160 or 140 sheets per roll. The 12-pack rolls with 160 sheets retail for $19.99.
Read also: What Is The Worst Brand of Toilet Paper (You Should Avoid!)
All Things Considered
Maybe we will never know the exact supplier/manufacturer behind Costco's Kirkland Signature Premium Paper Towels. There are plenty of educated guesses out there, but no confirmation as of now.
Of course, nothing lasts forever and insider leaks, conspicuous observers of tax filings and legal documents, or occasionally, the outright admission from manufacturing company CEOs will eventually tell the tale.
Ultimately, Costco offers a good deal on a highly reviewed product with its paper towel line. Of course, the pandemic has been limiting the supply lines of late, but that's to be expected and is understandable.
In the meantime, Costco continues to offer great value on an even better line of products.
---
Here are some of my favorite services, products, and Stores
There are affiliate links, so if you do decide to use any of them, I´ll earn a small commission. But in all honesty, these are the exact what I use and recommend to everyone, even my own family.
To see all my of most up-to-date recommendations, check out this resource that I made for you!
BEST Of The Best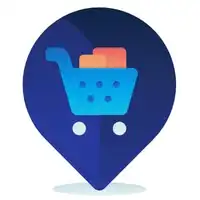 References
https://www.gobankingrates.com/saving-money/shopping/items-always-cheaper-costco/
Recent Posts