Do you know who makes Great Value potato chips for Walmart? this is one of the questions our readers ask a lot. Well, we´ve got you covered.
Navigate your way through any potato chip aisle in Walmart and there are likely only two real decisions you'll be faced with.
Do you take the tried and tested flavor you've had since you were a kid, or do you save a few bucks and go with Walmart's home-branded chip?
So, who makes Great Value potato chips? Walmart's Great Value range of potato chips is manufactured by Utz Brands, which is the 5th largest potato chip manufacturer in the US and is responsible for many private label snacks. They're a great-tasting chip and come in all the same flavors as your favorite big-name brands, but best of all, they're considerably cheaper when sold under the Great Value brand!
Potato chip brands as a regional landmark
The reason for this chip-based conundrum is simple: we are creatures of habit when it comes to snacking.
Our preferences for our favorite chip brand seem to be handed down like a family heirloom and are very specific to a region.
Tempting us from our habitual potato chip choices is a challenge for any marketer, and most know that price is the only option.
Scanning the aisles of brightly colored packets, you'll find Walmart's Great Value potato chips in many different flavors and varieties, all of which are considerably cheaper than any of the big-name brands we know and love. 
So, how do you unite a nation's taste buds with the humble potato chip? After all, snacks are taken very seriously in the US, and chip brands and flavors are held in regard similarly to a regional football or basketball team.
You are born into a region and inherit your team alongside your potato chip brand of choice. The end.
This is where private label brands work particularly well and has allowed specific chip brands with a loyal regional following to expand nationally.
Walmart's Great Value brand uses Utz to manufacture its potato chips due to its national manufacturing power with various other chip brands.
The Walmart Great Value brand
Walmart's Great Value brand was established in 1993 and hosts hundreds of products that are distributed by Walmart in-store and online.
Walmart does not manufacture any of these products but often contracts big-name brands to manufacture a product and uses the Great Value branding and packaging.
The result is the same great quality product but sold for considerably less due to reduced marketing and advertising costs.
Walmart sells Great Value branded products alongside the big-name branded products that are often made by the same manufacturer.
There are only a few potato chip manufacturing companies throughout the US that could facilitate the customer demand for Walmart's private-label branded potato chips, so Utz was a natural choice with 100 years of experience and a diversely located manufacturing chain throughout various states in the US.
Who is Utz Brands
Utz Brands (commonly known as Utz) is a large snack manufacturing company based in Hanover, Pennsylvania.
The company produces and distributes a variety of potato chip flavors, pretzels, cheese curls, sunflower chips, pork rinds, party mix, and other snacks.
Utz has factories in several states of the US and owns a range of other snack brands including Snyders (of Berlin), and Vitner's.
From the scope of manufacturing over several key locations throughout the US, it is estimated that Utz manufactures 1 million pounds of potato chips and 900,000 pounds of pretzels every week.
Besides making their own line of snack products, Utz also manufactures snack products for private label products and other goods under the Savor Street Foods Inc. brand, which Utz Brands acquired in 2012.
Great Value potato chip flavors
There are 47 different varieties of potato chip products available under the Great Value brand at Walmart.
From classic sea salted goodness, corn tortilla chips, cantina-style thin & crispy chips, to kettle-cooked chips, there's a huge range of different flavors on offer at any Walmart store or on the Walmart website, or on Amazon.
Check the ingredients labeling
Some of the most popular chip flavors are identical to what is on offer from big-name brands, although Great Value chips sell for nearly half the price.
A quick check of the ingredients label reveals that the ingredients are pretty much the same too!
Great Value Original Potato Chips ingredients
Potatoes
Vegetable oil (Contains One or More of the Following: Corn, Sunflower, or Canola Oil)
Salt
Utz Original Potato Chips ingredients
Potatoes
Cottonseed oil
Salt
A cut above the rest
Walmart's Great Value branded chips have expanded to include all of our favorite flavors, and the company has gone to great lengths to ensure every taste bud is satisfied.
Whether you're partial for original cut, wave-cut, crinkle-cut, or kettle-cooked potato chips, the clever team overseeing the Great Value chip line has done their research. 
Walmart's Great Value chips have amassed a huge following with many favorable reviews.
Many customers online state that not only do they taste the same as big-name branded potato chips, the range of flavors and cut types are also on par with the potato chip kings of the market.
Summary
Walmart has entire aisles dedicated to our favorite snacks and potato chips are firmly one of America's favorite.
The sheer variety and addition of new brands can be dizzying, however, it is worth considering branching out and trying Walmart's Great Value branded potato chip range.
Great Value potato chips are available in a variety of different flavors and cut types, and they're far cheaper than the big-name brands.
With all that money saved, you can afford to try a few different flavors too!
---
Here are some of my favorite services, products, and Stores
There are affiliate links, so if you do decide to use any of them, I´ll earn a small commission. But in all honesty, these are the exact what I use and recommend to everyone, even my own family.
To see all my of most up-to-date recommendations, check out this resource that I made for you!
BEST Of The Best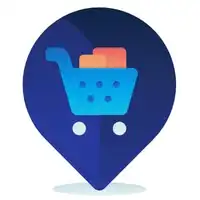 References
https://www.thomasnet.com/articles/top-suppliers/potato-chip-manufacturers-and-suppliers/
Recent Posts